Frisky Whisky
for Robbie Burns Revelers
Welcoming the Year of the Ox
Vintages Final Clearance
Michael Vaughan
Friday, January 23, 2009
So here it is, the 250-birthday celebration of Robbie Burns. There are over 200 skews at the LCBO – more than 150 single malts and 40 blends. Picking the right one is always a matter of personal taste. To make life a bit easier, here is my listing of all 48 Vintages releases that have appeared in 2008/2009 (click here to see).
Those wanting to sample a wee drop of Scotch and a nibble of haggis should drop by the LCBO Summerhill store (off Yonge Street) this Saturday at 11:30 am. Getting something for free is always a thrill. Of course, when one factors in the profits related to LCBO annual sales of $35 million of single malt and $93 million of blended Scotch, these nibbles are merely miniscule crumbs from the table (click here to see).
As for the best, I am sad to report that last year's Robbie Burns Day best buy, the triple distilled Auchentoshan 10 Year Old Lowland Single Malt (#341750) at 46.95 had been discontinued and is no longer with us. It's replacement Auchentoshan 12 Year Old Lowland Single Malt (#107359) at $53.90, much to the chagrin of many shoppers, it isn't available either. What makes this doubly infuriating is that the LCBO is currently offering a widely advertised $5 LTO on this product. A great shame for all those who relish the mild, elegant flavours of a Lowland single malt.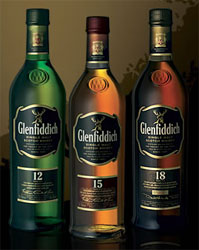 If you enjoy Highland single malt, why not try one The Glenfiddich Tasting Collection (604686) at $72.95 for three 200 ml bottles. Here are the notes/scores of our contributorlk Patricia Noonan: Glenfiddich 12 Years Highland Old Single Malt - Gold, perfumey, honey, vanilla, smoke, candied peel, candied cherries with a firm mouthfeel finishing with baking spices and a slightly cooling mint finish. PN rated **+ (out of ***). Glenfiddich 15 Years Old Highland Single Malt  - Dark gold with vanilla and cocoa notes, honey and tropical fruit. Spicy sweet upfront with intense clove-cinnamon and tropical fruit replays with a long, satisfying finish. PN rated **. Glenfiddich 18 Years Old Single Highland Malt - Orange gold colour, the 18 sports butterscotch, spice and marmalade. Velvety texture with a baking spice, fruitcake finish. Great length. PN rated **+.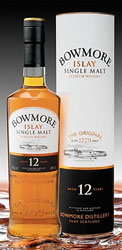 For those who enjoy something more flavourful with some smoky bite, Islay is the place to be. The best buy at the LCBO is Bowmore 12 Years Old Islay Single Malt (330803) at only $43.05 with a current $6 LTO has a slightly smoky, plummy, peat-tinged nose is accompanied by very gently peaty, harmonious, ripe plum and slightly smoky, caramel-tinged flavours. Unfortunately, another one of my favourites from last year – the more flavourful, fuller bodied Bowmore Mariner 15 Years Old Islay Single Malt (#514125) at $60.80 is no longer with us.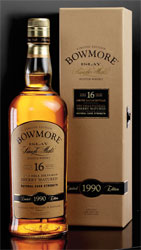 However, the recommended Bowmore 16 Years Old Sherry Matured Islay Single Malt (#11254) originally released in Vintages on June 9, 2007 is now available as a VINTAGES ONLINE EXCLUSIVE at $119.00 (this is 750 ml vs. the 700 ml bottle released at $127.95). Here is my original tasting note: Surprisingly light yellow colour. Slightly smoky, very faintly medicinal and yet elegant, caramel-tinged nose with cedar-sandalwood notes. Very dry, rather smoky, full bodied, flavourful, slightly honeyed, ripe lemon-plum flavours with a long, lingering finish.
Bubblies to Welcome Year of the Ox
The day after Robbie Burns birthday is the Chinese New Year. This is the Year of the Ox – and it happens every 12 years. Happily most Chinese celebrate on Monday, January 26th. Just imagine the chaos for Scottish-born Chinese who have two days of non-stop celebratory malt whisky.

It's always fun to pair Chinese food with wine. Of course, the style of cuisine varies immensely from region to region. While I have often recommended Riesling from Germany, Alsace and Ontario, this year I decided to think outside the box. At a mini Chinese New Year preview I sampled a brand new, reasonably priced, Italian Asti, which really hit the spot. Check out the just-released, super effervescent Araldica Asti (94573) at only $12.95 – it's a sweet, juicy, bubbly that everyone enjoyed.  Better yet, it only has 7% alcohol and is the most reasonably priced example at the LCBO.

If you want to go upscale, then try excellent vintage-dated Patrizi 2007 Moscato d'Asti (101766) at $14.95, which was released in Vintages on January 17, 2009. It has even less alcohol (5.5%) and is sweet but balanced, with delicious, honeyed, ripe, Muscat-melon flavours.
Final Clearance Sale
Here is final Vintages Insider's Direct Final Clearance Sale, which started on January 21st at 9:00 am through v-mail only. (click here to see). For ordering call Vintages Sales Centre at 416-365-5767 or 1-800-266-4764.
---
Best Buys from Argentina
Plus other upcoming gems
January 17th Vintages Release
Michael Vaughan
Friday, January 16, 2009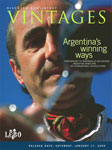 The January 17th Vintages Release, which hits the Vintages shelves on Friday, January 16, has an Argentina wine thematic featuring 18 selections – 3 whites and 15 reds. Of all LCBO country releases, Argentina has been offering the best values in terms of quality-price ratios.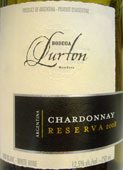 Let's start with a real kick-ass white - J&F Lurton 2008 Reserva Chardonnay (591743) at $14.95 with an updated ** (out of ***+ stars). It has a bright very pale straw colour and fairly intense, spicy, slightly toasty, complex, baked lemon-pear nose. On the palate it's smooth, dry and mouthfilling with ripe lemon-melon-pear flavours followed up by a lingering, very faintly toasty finish. Ready to enjoy today, it comes with a convenient screwcap closure.
This wine has been a pretty consistent winner. Naturally I liked the Chard even more when the 2005 was priced at $12.95 (released just over two years ago). I had the great pleasure/privilege of visiting the winery with the Lurton family to celebrate its10th anniversary in the Uco Valley (to see the original feature click here).
I am disheartened to report that Lurton's Ontario agent has pretty much disappeared from my radar. It means that for more than a year now, I haven't tasted any of the recent vintages on the general list.  The resulting lack of exposure might explain why both the Lurton Malbec and Cabernet Sauvignon have now been delisted. Only the untasted Pinot Grigio still remains.  In the who-knows-how-it-rates department, there is still ample stock of the August 1, 2008 In-Store Discovery (ISD)  2006 Gran Lurton Corte Friulano (66829) at $19.95. With 199 cases hitting the shelves, one has to wonder why Vintages refuses to give wine writers permission to taste this release. Unfortunately, the Ontario agent didn't lift a finger either. So without a review, the wine still languishes on the shelves. Here is the Lurton list of what's available at the LCBO (click here). To see the 2008 Lurton vintage report click here.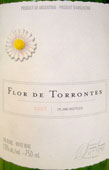 A specialty from Argentina is the fragrant, honeyed, Torrontes grape, which produces delightful whites that go well with spicy Indian and Thai cuisine. It's hard to be indifferent to this grape – some love it, others don't like it. If you are in the former camp with me, then I can heartily recommend J&F Lurton 2007 Flor De Torrontés Reserva (55475) at $13.95. It rated *+/**. Pale straw in colour, the nose has an abundance of faintly sweetish, honeyed, lychee fruit. Dry, bright and medium bodied on the palate, the spicy, tangy, honeyed, lychee flavours go on and on. It too comes with a screwcap closure and is a fine match with spicy Thai/Chinese cuisine.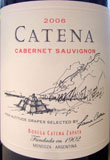 Turning to the 16 Argentina reds being released, seven are recommended with at least four best buys. Where does one begin? Perhaps Catena Zapata 2006 Catena Cabernet Sauvignon (985002) at $19.95. It rated **/**+. Extremely deep intense purple in colour it has a lightly cedary, ripe plum nose with baked cherry notes. On the palate it's solid, dry, medium to medium-full bodied and fairly extracty with plummy, dried ripe cherry flavours and a lingering, harmonious, mocha-tinged finish. Ready now, it will still hold for a year or so.



Another great buy is Salentein 2006 Reserve Malbec (640854) at $17.95, which also rated **/**+. Extremely intense purple in colour, the nose has fine, fragrant, juicy, ripe, Damson plums and some mocha-chocolate notes. On the palate it is refined, slightly spicy and medium bodied with juicy ripe plum and black cherry purée flavours and a lingering, slightly cedary, chocolate-tinged finish. Plan to drink this a bit sooner than the Zapata above.
In the cheap and very cheerful department, we have Trumpeter 2006 Malbec (711705) at only $13.95, which scored a very respectable *+/**. Very deep purple in colour, it has an intense, slightly smoky, spicy, ripe plum nose with some mocha-chocolate notes. Dry, medium bodied, spicy, juicy, ripe plum and mocha flavours with a lingering, lifted, gently cedary finish. This versatile, well priced, crowd-pleaser is ready to drink and best consumed over the next 12 month.
If you are looking for a Bordeaux lay-away style, then your choice would be 2007 Clos de Los Siete 2007 (622571). This youthful **+ bargain at $23.95 is a blend of 50% Malbec, 30% Merlot, 10% Cabernet Sauvignon and 10% Syrah. It has an extremely deep intense purple colour and a complex, ripe plum nose with some cedary, crancherry notes. It's very dry and medium-full bodied on the palate with dried ripe plum flavours with a lingering, slightly cedary, herb-tinged finish. It's still youthful and goes best with a steak.
A Dry Austrian White


Other worthwhile whites in this release include a tasty gem from Austria's Niederösterreich region: Laurenz V 2007 Laurenz Und Sophie Singing Grüner Veltliner (87627) at $18.95. It rated **. Bright light yellow in colour, it has a classy, ripe lemon nose with some schisty, mineral notes - almost Chablis-esque. It has dry, bright, medium to medium-light bodied, refined, ripe lemon flavours with a clean, lingering, crisp, unoaked finish. It comes with a screwcap closure. Laurenz V (or L5) is a new Austrian project from Lenz Moser, whose family has been in the wine business for generations. Sophie (the sixth generation) is Lenz's daughter. Try with seafood, perhaps an outstanding fillet of fresh haddock available at Sobey's this week.
An Effervescent Italian Fruit Bomb


Not to be missed is a tasty winter pick-me-up: Patrizi  2007 Moscato d'Asti (101766) at $14.95. In two words: YUMMY & DELISH. It rated **/**+. Pale straw colour. Sweet, bright, intense, floral, juicy, Muscat aromas. Sweet but balanced, honeyed, ripe, Muscat-melon flavours with a lingering, effervescent finish. From Italy's Piedmonte this gently sparkling wine is a great sipper with a modest 5.5% alcohol.
Stunning Red Values from the Rhone


From the Rhone, Domaine de la Croze 2006 Granier Cuvée Réserve (736371) is a must try/must buy at only $15.95 with a **/**+ rating. Extremely deep intense purple colour, the nose is slightly spicy, complex and faintly smoky with baked ripe plum and mocha chocolate notes. On te palate, it's dry, medium to medium-full bodied and quite well structured with plummy, slightly juicy, dried black cherry flavours with a lingering, mocha-chocolate finish.
Also don't miss trying Marcellin Vaucourt  2007 Domaine de l'Oiselet Vacqueyras (101550). A bit more expensive at $21.95, it rated **/**+. This blend of Grenache, Syrah and Cinsault has an extremely deep intense purple colour and an intense, slightly spicy, fresh, plummy, mocha-chocolate nose. On the palate it is dry, well balanced and medium-full bodied with gently juicy, plummy, cherry purée flavours followed up by a lingering, mocha-tinged finish. This organic wine contains 13 mg/L of free sulphur and is ready to enjoy.