Michael Vaughan's
March 20th Liquid Assets
Michael Vaughan
Friday, March 20, 2009

The Magic is in the Glass
A Multitude of Stems to Tickle the Palate
It's only three been weeks, and yet it has been a very long month with a multitude of tastings. Of particular interest was my visit to the recent annual, three-day CFRA Show (Canadian Restaurant and Foodservices Association). This trade show has something for everyone in the foodservice and hospitality biz. It includes restaurant equipment and fast food to highly sought-after exotica like locally-produced, Mario Pingue's stunningly delicious prosciutto distributed by Niagara Food Specialties.  If you are looking for new food products, then the upcoming Montreal 2009 SIAL show from April 1-3 may well be for you.
On Sunday, March 8th some two hundred attendees attended a comparative tasting of the same wine in different Riedel glasses. While I wasn't surprised, many members of the audience were stunned at the dramatic taste differences as a result of glass design. Of course, if you had been reading my columns then you would know that I have been preaching this for years (click here). My first sermon on enjoying wine: Chapter one: before dumping a wine you don't like, try it in another glass- something that makes it taste better. If that glass doesn't exist, then just serve it ice cold or perhaps in Sangria. If you happen to be the producer of said wine, then call Riedel who will create the right glass.
Today on the pulpit was Georg's son Maximilian Riedel. He demonstrated that the Riedel glasses in front of us were most suited for the wines we were tasting. At least for most of us. I say "most" because each glass will bring out different characteristics. It can, for instance, raise or lower acidity, increase or decrease fruitiness, etc. It all relates to the shape, the size of the opening, the thinness of the glass at lip, etc.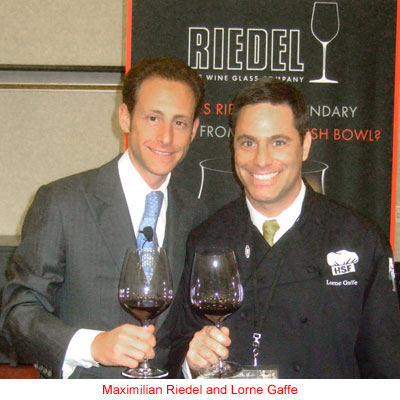 Fortunately, we all don't have the same identical taste. Moreover, our preferences to each of the wines characteristics will differ. This means that some will not prefer the "ideal" Riedel glass. The key is to find the best for your own palate. Be open-minded and explore what each glass does to the wine.
Another limitation is that there are many different styles of each type of wine. The "ideal" glass used for an ultra-grassy New Zealand Sauvignon Blanc, may be less ideal when used with a riper Sauvignon Blanc showing ripe yellow grapefruit and less herbal notes. Of course, we all know that fruity California Pinot Noir is usually totally different from something grown in Burgundy's Cote de Nuits. Perhaps that's why Riedel has some 350 different glasses. The real secret is to find the glass that makes the wine taste best for you.
Of course, most restaurants do not have the luxury of being able to stock a multitude of different stems. Seeing what difference the glass makes will hopefully inspire some to invest in better, more consumer-friendly stemware. Certainly Maximillian is definitely on the right track in getting restaurateurs to buy stemware that makes wine taste better. After all, what's the point of pouring a hundred dollar wine into a glass that makes it taste crappy?
The good news is that the seminar sponsor Hamilton Store Fixtures offers special Riedel institutional glasses at a fraction of the price charged to consumers. The Riedel Extreme Restaurant sells for only $6.89 each and come in four different styles. According to Maximillian these are not identical to the consumer stems. For instance, a pair of #4444/0 Riedel Vinum Extreme Cab/Merlot goes for $74.95 at the Wine Establishment. That's $37.47 each, which is more than five times the price of the identical-looking stem available to restaurants. Members of the trade can contact Hamilton Store Fixtures at 1-800-263-9343.
Of course, there are a multitude of different stemware producers out there. I used to buy Riedel knock-offs produced by Spiegelau (now owned by Riedel and currently retailing at $10). If your are looking for something different, Eisch produces "breathable" wine glasses that retail for about $30. They actually work and, for my palate, are best with very youthful, closed, Bordeaux reds. The brochure states: A wine poured into this glass for just two to four minutes will show signs of aeration equivalent to the same wine that has been decanted and aerated for 1 to 2 hours. Those restaurants charging big bucks for those youthful, still undrinkable reds might consider in investing in pairs of breathable and regular Eisch Bordeaux glasses for their well-heeled discerning clientel. I should add that the "breathable" Pinot Noir made classic Burgundy taste a bit too juicy for me – more new world in style. It all proves that beauty is in the eye of the beholder. For information contact B & M Marketing Canada at 877-243-9463
Of course, breakage and theft is a major problem for many restaurants.  Having beautiful stems will certainly encourage the latter. One idea is to have restaurants offer these stems to customers as a well-priced souvenir. One of the most break-resistant stems comes from Scott-Zwiesel. Tritan® crystal has an exceptionally brilliant hard surface that is resistant to scratching and dishwasher corrosion. It has breakage rate that is 40% lower than traditional crystal glass. For information contact Lloyd Thistle of Fortessa of Canada at 905-470-0646.
Stunning Organic/Biodynamic Bordeaux Value

It's always great to find well-priced Bordeaux and thanks to Mark Cuff owner of the Living Vine I was able to taste through some twenty organic/biodynamic red Bordeaux. I was very impressed by the accessibility of the first entry, Chateau Auguste 2006 Bordeaux, which was well-balanced and ready to enjoy with plummy, ripe cherry flavours. A fine buy at only $14.95 a bottle, it is a blend of 85% Merlot along with 15% Cabernet Franc and Cabernet Sauvignon.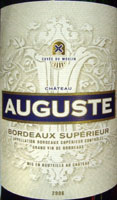 Even better was the Chateau Auguste 2006 Bordeaux Superieur, which has a bit more structure with 13% alcohol (.5% more than the regular Bordeaux). It's an incredible value at only $15.95.  Chateau Auguste is situated in a beautiful area, 12 km South of St-Emilion. The property produced only wine for sale in bulk until Meijers family bought it in 2005. That Dutch family has chosen to change their life by coming to Bordeaux to become winegrowers! The first thing they have accomplished, after finding a name for their estate, was to modernize their equipment by building a new winery equipped with thermo-regulated tanks and a micro-oxygenation system. While this was already an organic vineyard, the quality produced by the Chateau was very poor due to yields approaching 70hl/ha! They greatly reduced yields by adopting new pruning method and green harvests. Today's wines emphasize fruit and softness.
To see the Living Vine's pricelist click here.
A Terrific California Pinot Noir from a New Agency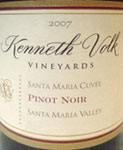 Jason Nykor, formerly of Pacific Wines & Spirits, has launched his own agency called Grape Wines. One of the first wines in his private order portfolio is a knock-out Kenneth Volk Vineyards 2007 Pinot Noir Santa Maria Cuvée at $39.95. I tasted it with owner Ed Ho of Globe Bistro and was extremely impressed with its seamless, well-structured, plummy, ripe red and black cherry flavours with hints of ruby grapefruit and buttery brioche. Even after being opened for a few days, it stood up well. I rated it ***. For more information and for ordering call 416-318-9813 or email jasonn@grapewines.ca, to see their portfolio click here.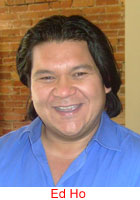 It's a mixture of Pinot Noir clonal selections from Pommard 4 and Matini 13 to more recent Intav and Diion clones. All the grapes were hand- harvested from each vineyard, and each block and clone handled as a separate lot throughout its life in the cellar. This wine showcases the synergy of working with the top vineyards of this appellation. This Cuvée was produced from the Bien Nacido, Garey, Siera Madre, Riverbench, Nielson, and Solomon Hills Vineyards.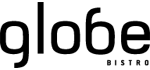 Brunch fans will want to try the delicious new menu launched at Globe Bistro.  Also, there is a March $19 Bistro menu - which feature either a crispy confit duck leg with cassoulet or moules frites made a couple of different ways with aioli for dipping and some crusty baguette. A pairing of a glass of Tawse's Echos Chardonnay, Riesling or Cabernet/Merlot is included with the menu.

Coming up on Thursday, March 26, Globe Bistro will offer a special multi-course dinner with Moray Tawse and winemaker Paul Pender, featuring their Tawse wines, starting at 6:30 PM. The evening includes a tasting menu highlighting local delights specially matched to Tawse wines including their single vineyard chardonnays. Tickets are $125 per person - wine, food, taxes and gratuities included. Please reserve with a credit card today by calling 416-466-2000 or email info@globebistro.com for more information.
---
Michael Vaughan's Liquid Assets
Best Buys in the Vintages March 14th Release
Michael Vaughan
Friday, March 13, 2009
Tomorrow's Vintages March 14th release features 105 selections. It has a focus on twelve Ontario "winning whites". In general, these whites are superior to previous Vintages selections. Unfortunately one sample presented was corked, while another was one the disappointing side of the equation. I ended up with three best buys, two tied for first place.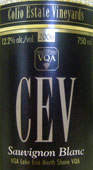 Let me start with Colio Estate's 2006 CEV Sauvignon Blanc (500462) at $15.95 is a VQA Lake Erie North Shore, which rated **. Very light yellow colour. Slightly toasty, buttery, grassy, ripe melon-gooseberry nose. Solid, dry, medium bodied, very slightly toasty, grassy, gooseberry flavours with a lingering, yellow grapefruit-tinged finish. Great for seafood.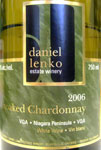 Another head turner and best Chard of the release is Daniel Lenko 2006 Unoaked Chardonnay (91173) at $19.95. It rated **+. Light straw colour. Fairly intense, spicy, attractive, ripe lemon-melon-grapefruit nose. Dry, bright, medium bodied, harmonious, spicy, ripe lemon-melon flavours with a tangy, ruby grapefruit-tinged finish.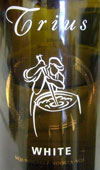 I am pleased to see that winemaker Darryl Brooker's Hillebrand Estates 2007 Trius White (54957) at $18.95 - is better than ever. It rated a terrific **+. Pale straw colour. Slightly honeyed, floral nose with honeyed, ripe melon-apricot notes. Dry, medium bodied, spicy, bright, slightly honeyed, ripe melon-lemon-apricot flavours with a lingering, fairly well structured finish. The best yet and a Gold Medal winner at the recent Cuvée competition.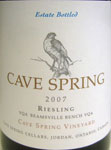 Truly great 2007 Ontario Rieslings are pretty hard to find. However, I have no problem recommending Cave Spring 2007 Estate Riesling (286377) at $17.95. It rated **. Extremely pale straw colour. Lively, very faintly honeyed, ripe lemon and fresh red apple nose. Dry, medium-light bodied, fresh, lemon-melon-tangerine flavours with a zesty finish.
Seasoned fans of mature Riesling should enjoy this 14-year old estate bottled Riesling from Germany's Rheingau Balthasar Ress 1995 Riesling Kabinett Hallgartener (90670) at $19.00. It rated **+. Fairly deep yellow colour. Intense, spicy, complex, candied lemon, orange marmalade nose. Sweet, very bright, intense, medium bodied, spicy, orange marmalade flavours with a long , lingering finish. Try with lobster in black bean sauce.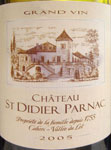 Moving on to the reds, from southwestern France comes an attractive accessible blend of 75% Malbec and 25% Merlot, which spent 18 months in new oak. Franck & Jacques Rigal 2005 Château St Didier Parnac Prestige (303529) at $16.95. It rated *+/**. Very deep intense purple colour. Spicy, plummy dried red cherry nose with some sandalwood notes. Very dry, medium to medium-light bodied, tangy, plummy, dried red cherry flavours with a lingering, bright, ripe red apple finish.
The best buy Kosher comes from the Margaret River in Western Australia. Beckett's Flat 2007 Five Stones Cabernet/Shiraz (58693) at $19.95. It rated **/**+. This blend of 70% Cabernet and 30% Shiraz has an extremely deep intense purple colour. Lively, spicy, black cherry nose with plum and cedar notes. Dry, juicy, well balanced, medium bodied, ripe plum and juicy cherry flavours with a mocha-chocolate-vanilla finish. Screwcap closure.

My personal highlight is the delicious Valentin Bianchi 2006 Famiglia Bianchi Malbec (677559) at $16.95. It rated **+. Extremely deep intense purple colour. Juicy, ripe plum and baked black cherry nose with some mocha-vanilla notes. Dry, quite well structured, medium-full bodied, extracty, baked plum and dried red and black cherry flavours with a lingering , vanilla finish with just enough acidity.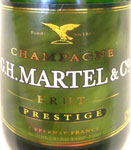 To finish things off G.H. Martel Prestige Brut Champagne (97485) at $47.95. It rated **+. Very light yellow colour. Intense, slightly honeyed, attractive, ripe lemon purée nose. Dry, harmonious, well structured, smooth, flavourful, ripe lemon flavours with a lingering, very slightly toasty finish.