Get all the evaluations for the January Release
Subscribe to Vintage Assessments today by Clicking Here
This not-for-profit website is dedicated to the discerning reader!

Wine Books for Discerning Palates

© Michael Vaughan 2004


National Post Weekly Wine & Spirits Columnist
Saturday, December 11, 2004

LIVE WINE LINK
www.winefind.ca
(CLICK ON THE NAME - All listings are automatically linked to the LCBO database)
If there is a product that interests you, just click on the name below and you will instantaneously connected with the LCBO database. The product will appear in blue and all you have to do is click on the name again and then the next screen will provide details along with the store search. Just click on store search. The number of bottles in each store is updated nightly. You should call the store first to see if stock still remains (each store phone number is listed).

With Christmas just two weeks away, it is count down time and I am trying to come up with a list of worthwhile wine books for seasonal gifting or reading. Over the past year, I have recommended more than a dozen worthwhile new books. Many are subject-specific and belong to the Mitchell Beazley Classic Wine Library. They are designed to fill vinous voids of information for discerning palates.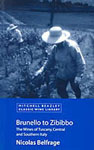 One earlier recommendation was the earth breaking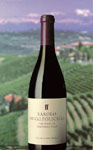 492-page soft cover by Nicholas Belfrage called Brunello to Zibibbo: The Wines of Tuscany, Central and Southern Italy at $39.95. Now hot off the press is Belfrage¹s fully updated, 383-page hardcover companion Barolo to Valpolicella: The Wines of Northern Italy (ISBN 0-571-17852-9) at $39.95. It is a great resource for lovers of Italian wines.
Of course, not every revised edition is a winner. Five pages of acknowledgements dated June 1994 do not instill a high level of confidence in revised, 665-page tome by Anthony Hanson Burgundy. While much of what is presented is interesting, some is seriously outdated and no longer relevant. At $57.50 taxes included, the reader deserves more!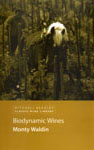 Of other new books, several specialty volumes caught my eye. Anyone interested in organic efforts will definitely want Monty Waldin's pioneering 513-page hardcover Biodynamic Wines (ISBN 1-84000-964-0) at $50 (www.chapters.indigo.ca offers a 30% discount on website purchases). An increasing number of serious winemakers around the world are endorsing this methodology, including Rhone¹s renowned Michel Chapoutier and Roussillon¹s Domaine Cazes.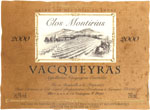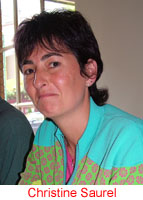 At a lunch last August with winemaker Christine Saurel, husband Eric and their three children, I was most impressed with their delicious 2000 Clos Montirius Vacqueyras ($24.95). This juicy 50-50 blend of Syrah and Grenache is available from agent Andrew Stodart at 416-488-4922. I was astonished to discover that the charming children sitting at the table beside me stuffed cow horns with manure. These are strategically placed throughout the vineyards and are essential to the Biodynamic process of capturing astral energy. It all made me thankful that my worst chores as a child were just taking out the trash and shoveling sidewalks.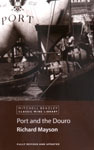 Moving on, for ardent Port fans, the just-updated 399-page hardcover by Richard Mayson entitled Port and Douro (ISBN 1-84000-943-8) at $39.95 is a must. From detailed producer profiles and background information on different categories of Port to vintage evaluations and qualitative classification of producers, there is a goldmine of information.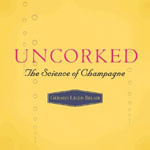 If sparkling wines tickle your fancy, check out the most detailed study ever to unraveling the mysteries of fizz and how the bubble is born. Published by Princeton University Press, Gérard Liger-Belair diminutive 152-page hardcover Uncorked: The Science of Champagne (ISBN 0-691-11919-8) at $25.00 is not for the weak of mind. It is filled with numerous graphs, diagrams and even detailed time-sequence photographs of bubbles. The techno-talk may drive some readers to drink, but if you wade through it you will have earned a mini-PhD.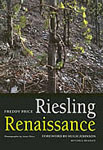 In a more relaxed vein with colour maps and pictures is yet another new Mitchell Beazley book by Freddy Price - the 192 page Riesling Renaissance (ISBN 1-84000-777-X) at $50, which is bound to appeal to fans of this grape. Price makes an admirable effort to provide thumbnail sketches of key Riesling producers in major wine regions. He also sneaks in valuable info on the yield, ripeness of grapes, alcohol levels, residual sugar and total acidity.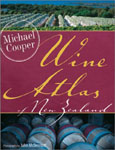 As New Zealand is one of the hottest destinations for wine lovers, the outstanding book Wine Atlas of New Zealand by Michael Cooper (ISBN 1-86958-921-1) at $96.50 is beautiful to behold. Sadly, the best annual guide rating newly released wines 2005 Buyer's Guide to New Zealand Wines (ISBN 1-86958-932-7), also by Michael Cooper, is not available in bookshops. Order through Robert Ketchin at nzwine@ketchin.com.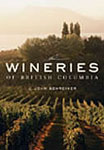 Closer to home, John Schreiner's just released, 277-page softcover The Wineries of British Columbia (ISBN 1-55285-603-8) at only $22.95 brings you right up to date with 126 winery profiles - including fruit, apple and honey wineries. While some things are conspicuously absent, like recommended wine prices, useful maps and vintage guidance, it is a must have for anyone planning to explore this region.
Last but not least, those who do most of their buying at the LCBO might look
at the monthly
Vintage Assessments
, which details every item in the
twice-monthly Vintages releases.
National Post reader, click here to download the 20-page November issue (use npreader password) and click here take advantage of an exclusive $30 discount.
2001-2002-2003-2004 Tasting Note Database
Our tasting note database from December 31, 2000 to November 2004, covers every Vintages release product for the past 46 months. There are more than 8,000 notes in the database data. Just enter the name of the product, supplier name or CSPC number. Or you can search by type of wine, country of origin, even wine agent! Nothing could be easier. Also you can get information on the agent by clicking on the agent's name, as well as current LCBO store inventory by clicking on "Check LCBO Availability", which will automatically tell you the number of bottles at LCBO as of last night.
To use our winefind.ca Tasting Notes Database: click here

** For All Visitors **
Vintages January 2005 Release
To see the complete list of upcoming 162 products click here (sorted by date of release). It includes the number of cases, which wines were presented by the LCBO, our agent ID for every product,
as well as, the 34 "In Store Discoveries" for January.
You can also see it sorted by agent click here
Copyright Food & Beverage Testing Institute of Canada 2004
Prior written permission is required for any form of reproduction
(electronic or other wise) and or quotation.
Contact Michael Vaughan at
mbv@total.net