Get all the evaluations for the February Release
Subscribe to Vintage Assessments today by Clicking Here
This not-for-profit website is dedicated to the discerning reader!
A Little Something with your Offal?
What goes with haggis?

© Michael Vaughan 2004
National Post Weekly Wine & Spirits Columnist



Saturday, January 24, 2004
LIVE WINE LINK
www.winefind.ca
(CLICK ON THE NAME - All listings are automatically linked to the LCBO database)
If there is a product that interests you, just click on the name below and you will instantaneously connected with the LCBO database. The product will appear in blue and all you have to do is click on the name again and then the next screen will provide details along with the store search. Just click on store search. The number of bottles in each store is updated nightly. You should call the store first to see if stock still remains (each store phone number is listed).
Offal, a word borrowed from the Dutch afval in the fourteenth century, is usually associated with the less glamorous parts of a slaughtered animal. Literally meaning 'off fall' it is most glamorized in the traditional Robbie Burns signature dish haggis. This balloon sausage-like affair is a chopped up mixture of sheep's heart, liver and lungs with oatmeal and seasonings all stuffed into a sheep's stomach. It's usually served with bashed neeps (mashed turnips) and lots of Scotch, the latter enabling one to gather up the strength to actually eat the stuff.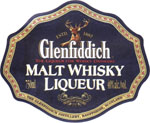 One wonders whether Robbie Burns ever thought that this 'great chieftain o' the pudding race' would be served ever after to celebrate his birthday which happens tomorrow night, January 25th. I decided to take a pass on my planned whisky-haggis taste-off, which was designed to find the perfect matching Scotch. For me, haggis makes almost anything taste good. And so, it is with no apologies that I salute Burns with a delicious warming snifter of gently sweet, herbal-honeyed, barrel-matured Glenfiddich Malt Whisky Liqueur (475939 General List $39.75), the perfect on the rocks preprandial (perhaps with a twist of citrus) or after-dinner sipper.
From today's Vintages releases, one sip of Nannerl Williamsbirnen Schnaps (919381) at $39.95 for 500 ml will help you forget that you ever tasted haggis. This Austrian pear liqueur (38% alcohol) is clear in colour and comes in an attractive 500 ml violin-shaped bottle celebrating its Salzburg connection. It's sheer music on the palate - very attractive, dry, well-balanced, slightly spicy, honeyed, ripe pear flavours that dance on the tongue.
Moving on to today's whites, three impress. The hand's down best buy hails from the French Pays d'Oc. The fairly mature Hugh Ryman 2001 Viognier Richemont Premium Barrel Fermented (944819) at only $12.95 would make the most scrupulous Scot jump for joy. On the palate it is medium-full bodied and surprisingly well structured with dry, rather cedary, apricot, lime and Anjou pear flavours that show excellent length. Best with poultry and white meats.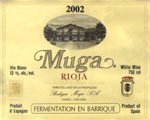 Another best buy is the solid, rather toasty, flavourful Bodegas Muga 2002 'Muga' Blanco (958736) $15.95. This well-made Spanish Rioja is a barrel fermented blend of 90% Viura and 10% Malvasia, which some might even mistake for being Chardonnay. The nose has attractive, vanilla-directed, faintly honeyed, ripe lemon-melon fruit. It is rather intense and very dry on the palate with baked ripe lemon and melon flavours followed up by a lingering, peppery, cedary finish. A step up from the preciously shipped 2001; it is still quite youthful and, unlike the Ryman Viognier, can still evolve for another year or so.
Those who enjoy tropical fruit flavours will relish Viña Caliterra 2001 Chardonnay Arboleda (606772) $18.95. Originating in Chile's Casablanca Valley, the nose is somewhat spicy with ripe lemon-lime fruit. It is dry but not austere on the palate with rounded and yet still tangy, ripe lemon fruit along with almost sweetish, tropical fruit cocktail flavours. A versatile, by-the-glass, crowd pleaser, which is perfect for poultry.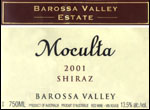 Moving on to the reds, there are a quite a few best buys. As Syrah (or Shiraz as they say in Australia and elsewhere), the best buy highlight would be the ripe black cherry purée flavoured Barossa Valley Estate 2001 Moculta Shiraz (536383) at $18.95. Hailing from South Australia's Barossa Valley, this isn't your chucky, idiosyncratic effort, but shows lots of refinement focusing on accessibility and balance.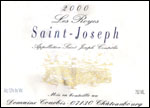 Ditto for a surprisingly juicy, ready-to-drink Syrah from Northern Rhone. While the Saint-Joseph commune is a still relatively unknown, it can offer great value. While many of the better efforts will be fairly extracty and smoky, Domaine Courbis 2000 Saint-Joseph Les Royes (973719) $33.95 may strike some as being a tad light. Nevertheless, it compensates for this by its ample, spicy, rounded, ripe black cherry flavours. It isn't inexpensive, but it is delicious.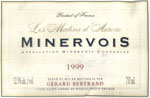 If you are looking for something with more grip, check out another best buy, this time from the Minervois region of French Pays d'Oc. Robust and earthy, Gerard Bertrand 1999 Les Matins d'Aurore (952804) at $15.95 is the antithesis of the previous two fruit-driven Shiraz. Extremely deep intense purple colour, this blend of 40% Syrah, 30% Grenache, 20% Carignan and 10% Mourvèdre spent eight months in barrique. It has a complex, hot, earthy, prunish nose with some spicy herbes de Provence notes. On the palate it is solid, dry and still rather youthful with roasted plum and red pepper purée flavours followed up by a long lingering finish. A robust effort that will still evolve nicely over the next year or two!
Those i

nterested in exploring the universe of fine

Pays d'Oc

wines can explore them at the biennial trade fair

Vinisud

from February 16-18, which takes place in Montpellier the heart of the Languedoc-Roussillon region. Some 1,200 exhibitors and 25,000 professional visitors will be attendance. For information go to

www.vinisud.org
2001-2002-2003 Tasting Note Database
Our tasting note database from December 3 1, 2000 to December 2003, covers every Vintages release product for the past 35 months. There are more than 5,000 notes in the database data. Just enter the name of the product, supplier name or CSPC number. Or you can search by type of wine, country of origin, even wine agent! Nothing could be easier. Also you can get information on the agent by clicking on the agent's name, as well as current LCBO store inventory by clicking on "Check LCBO Availability", which will automatically tell you the number of bottles at LCBO as of last night.
To use our winefind.ca Tasting Notes Database: click here
Subscribe to Vintage Assessments Today • Click Here
** For All Visitors **
Vintages February 2004 Release
To see the complete list of upcoming products click here (sorted by date of release). It includes the number of cases, which wines were presented by the LCBO, our agent ID for every product, as well as, special unannounced "In Store Discoveries" for February.
You can also see it sorted by agent click here
Copyright Food & Beverage Testing Institute of Canada 2004
Prior written permission is required for any form of reproduction
(electronic or other wise) and or quotation.
Contact Michael Vaughan at
mbv@total.net