Get Michael Vaughan's Buying Guide
for January 6th & 20th Vintages Release today!
Click Here
Off-the Beaten-Path Wines
Hard to Find in Today's Vintages Release
© Michael Vaughan 2007
National Post Weekly Wine & Spirits Columnist
Saturday, January 6, 2007
CLICK ON THE NAME
All listings are automatically linked to the LCBO database
If there is a product that interests you, just click on the name below and you will instantaneously connected with the LCBO database. The product will appear in blue and all you have to do is click on the name again and then the next screen will provide details along with the store search. Just click on store search. The number of bottles in each store is updated nightly. Call the store first to see if stock still remains (each store phone number is listed).
It's "Off the Beaten Path" for today's first Vintages release of 2007. Focusing on the wines of Europe, only four countries and 31 items are being presented. Sadly, Vintages buyers didn't venture very far off the beaten path. Why not uncover some of the hard-to-find treasurers from the UK or Luxemburg? Fact is, most of the wines being featured have appeared in Vintages before. There isn't much new, and to make matters worse, many of the selections aren't all that tasty.
Of the group being presented, today's best buys come from Spain and Portugal. Given the amazingly warm temperatures during this first week of January, whites may be the flavour of the day. At only $12.95, the best value and most interesting white of the entire release is Paco de Teixeiro 2005 Vinho Branco (21469). Very light straw in colour, it has attractive, slightly honeyed, ripe pear aromas. On the palate: very dry and well balanced with unoaked, ripe lemon-pear flavours - perfect with poultry and seafood.
This modern Portuguese white (complete with screwcap) is made from indigenous Avesso, Loureiro, Paderna and Trajadura grapes grown in the northern Vinho Regional Minho bordering Spain. While this is also the home of Vinho Verde, don't confuse Paco de Teixeiro with its faintly effervescent, much lighter bodied cousin. Ironically, this totally off-the-beaten-path winner doesn't appear in today's featured section - it's hidden way in the back of the Vintages catalogue.

Of the 11 highlighted whites, the best buy comes from the Catalunya region of Spain: Miguel Torres 2005 Viña Esmeralda (113696) at $11.95. This blend of 85% Moscatel de Alejandria and 15% Gewurztraminer has a very spicy, lychee-rosewater nose. With only 11.5% alcohol, its fairly dry with slightly honeyed, melon-lychee-apple purée flavours that will show best with hot/spicy Asian dishes.

In terms of other whites, the most interesting French entry is La Chablisienne 2005 Saint-Bris (641753) at $15.95. While technically a Burgundy, the appellation of Saint-Bris is dedicated solely to Sauvignon Blanc and adjoins the most westerly reaches of the Chablis region, bordering the outskirts of Auxerre. This perfect oyster white has a slightly grassy nose and dry, unoaked, fairly grassy, tangy, ripe lemon flavours.
For those wanting to dig up information on these wine regions; National Post reader feedback has overwhelmingly endorsed Tom Stevenson's 4th edition of The Sotheby's Wine Encyclopedia (as compared to Jancis Robinson's excellent, Oxford Wine Companion. Stevenson's user-friendly text is integrated with detailed maps, along with labels and extensive producer recommendations. It puts the wine into an immediately comprehensible context.
Moving on to reds, my number one off-the-beaten track recommendation is Juan Gil 2005 Monastrell (13656) at $14.95. This 100% old vines Monastrell (aka Mourvèdre) average 40-years of age. It comes from Spain's southeastern Jumilla region, which used to be known for bulk, everyday wines. Nothing changed here for almost a hundred years as heat combined sandy soils to make it it phylloxera-free (a vociferous vine root eating louse) until 1988. After loosing about two-thirds of its vines, there was a wave of investment in new, grafted, virus-free clones and modern winemaking equipment. The result: an incredible transformation in quality. Jumilla is now one of the most important Mourvèdre producers in the world.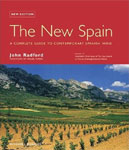 This intense deep purple coloured Juan Gil has a great nose with slightly smoky, juicy, black cherry fruit. On the palate, it is dry and well structured (14.5% alcohol) with slightly smoky, lingering, plummy-cherry flavours. Aged for only 4 months in French and American oak, is reminiscent of a fine ready-to-drink Châteauneuf-de-Pape. A definite bargain. For additional information go to www.juangil.es and check out the updated edition of John Radford's The New Spain: A Complete Guide to Contemporary Spanish Wine.

My Italian best buy is the very well structured Poggio al Tufo 2004 Rompicollo (13755) at $17.95. Poggio al Tufo is a 60-hectare estate was set up in 1997 by the firm of Tommasi. This single Rompicollo vineyard blend of 60% Sangiovese and 40% Cabernet Sauvignon is designated as an IGT Maremma Tuscana (a relatively newly designated "coastal" region). The winery is located in the ancient town of Pitigliano, just 1.5 hours drive north of Rome. This first effort spent 12 months in small oak barrels.
Despite its underwhelming 85-point score in two prestigious American wine publications, this red shows well: I scored it 88.5 points. It has complex, fairly juicy, spicy, plummy-cassis nose and fine, bold, ripe plum purée flavours with a lingering, slightly smoky finish. Ready-to-enjoy, it's a perfect tomato-based pasta partner.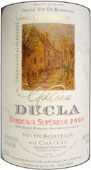 Finally from France is the fairly priced Bordeaux Supérieur Château Ducla 2003 (162461) at $15.95. This sizable 90-hectare estate is owned by Yvon Mau and is located in Entre-Deux-Mers. While it has appeared in Vintages a number of times, this 2003 is by far the best to date with its ripe plum nose and dry, harmonious, plummy, red licorice flavours. It is showing very nicely at the moment, so I suggest you drink it now.
Wines to avoid? The worst of the release is Willow Heights 2004 Pinot Noir at $24.95 ($26.95 on the Willow Heights website), which first appeared in Vintages last March at $19.95! Surprisingly it comes with the official VQA designation, which to my mind doesn't help the VQA cause.
On the lookout for some best buys? The Tuesday, January 2nd Vintages Delist Sale of 47 items continues with some good quantities still remaining. National Post readers can access the full fully-linked list along with my personal ratings using the npreader password (click here to see).
Pick of the Week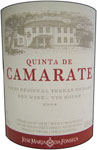 From Portugal, Quinta de Camarate 2004 Vinho Tinto (357962) at $14.95 offers terrific value. A spicy, juicy, fruit driven nose and solid, plummy, red cherry flavours with a lingering, toasty finish. This indigenous blend of Touriga Nacional, Aragonez and Castelao (aka Periquita or "Red Dog") is grown in the Setúbal Peninsula just southeast of Lisbon (designated as a Regional Terras do Sado). Produced by the venerable firm of Jose Maria da Fonseca; this frequent, consistent, Vintages winner is capable of aging for at least another year or so. Perfect with steak.
2001-2002-2003-2004-2005-2006 Tasting Note Database
Our tasting note database from December 31, 2000 to December 2006, covers every Vintages release product for the past 72 months. There are more than 14,000 notes in the database data. Just enter the name of the product, supplier name or CSPC number. Or you can search by type of wine, country of origin, even wine agent! Nothing could be easier. Also you can get information on the agent by clicking on the agent's name, as well as current LCBO store inventory by clicking on "Check LCBO Availability", which will automatically tell you the number of bottles at LCBO as of last night.
To use our Tasting Notes Database: click here

** For All Visitors **
Vintages Releases
To see the complete list of upcoming products from the
January 6 release, including In-Store Discovery items,
click here (sorted by date of release).
You can also see it sorted by agent click here
To see the complete list of upcoming products from the
January 20 release, including In-Store Discovery items,
click here (sorted by date of release).
You can also see it sorted by agent click here
Copyright Food & Beverage Testing Institute of Canada 2007
Prior written permission is required for any form of reproduction
(electronic or other wise) and or quotation.
Contact Michael Vaughan at
mbv@total.net