Get Michael Vaughan's Buying Guide for today's Vintages Release today!
With a special $20 Discount
Click Here
New Zealand's Explosion of Flavours
Will give your Victoria Day long weekend a lift
© Michael Vaughan 2006
National Post Weekly Wine & Spirits Columnist
Saturday, May 20, 2006
LIVE WINE LINK
www.winefind.ca
(CLICK ON THE NAME - All listings are automatically linked to the LCBO database)
If there is a product that interests you, just click on the name below and you will instantaneously connected with the LCBO database. The product will appear in blue and all you have to do is click on the name again and then the next screen will provide details along with the store search. Just click on store search. The number of bottles in each store is updated nightly. Call the store first to see if stock still remains (each store phone number is listed).
It's the first long weekend of the year when I can finally start tackling my garden. I am thinking, what to drink? I suddenly see the light: let the Victoria Day fireworks begin with an explosion of flavours from New Zealand.

There are three very good reasons for beating the kiwi bushes today. First, a number of tasty Vintages "Essentials" are readily available for perfect springtime, long weekend, drinking. This includes the recent return of one of those unannounced invisible Vintages best buys is Kim Crawford 2005 Sauvignon Blanc (975672) at $19.95 with its refreshingly crisp, dry, grassy-grapefruit-melon flavours.
Second, there is next Saturday's Vintages New Zealand release, when 23 items along with 4 in-store discoveries hit the shelves. By giving you my recommendations today, those living outside of Toronto (or Ottawa) can make arrangements to have wines (excluding in-store discoveries aka ISDs) delivered to a nearby store. This is also great news for cottage goers. The catch, however, is that you have to place your order at the store before the 11 am the Tuesday before the release. It makes my two-page shopping list of best buy Vintage releases invaluable for fans. National Post readers can request a copy of the buying guide by clicking here.
Finally, there is the annual NZ wine fair, which takes place at Toronto's Design Exchange next Tuesday, May 23 and, for the first time, in Ottawa two days later. By giving readers the advance scoop on all 164 wines featured at the fair, they will able to plan what to taste. Fans of Pinot Noir, for instance, will discover that this is the largest presentation ever with a whopping 43 to choose from. To see the list of wines sorted by varietals click here, for the one sorted by producer click here.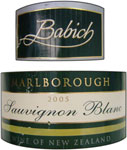 Getting down to the task at hand. I have now tasted almost all Vintages releases three times. Of 11 Sauvignon Blanc, I have 5 (two out of three star) recommendations - all of which are admirable choices and come from the Marlborough region on the South Island and have screwcap closures. Those looking for value should make a beeline for the gently grassy, ripe pear flavoured Babich 2005 Sauvignon Blanc (560144) a ready-to-enjoy real deal at $16.95.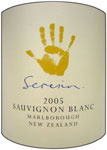 For those who don't care for extremely grassy flavours then the elegant, slightly spicy, tangy Seresin 2005 Sauvignon Blanc (735043) at $19.95 is for you with its ripe lemon-melon flavours and only a hint of grass on the lingering finish. The three other recommendations - all 2005 Sauvignon Blanc - are Culley (695155) at $18.95, Drylands (675405) at $18.95 and Jackson Estate (963124) at $19.95.
Of course, not every Sauvigon Blanc is a winner. Henri Bourgeois 2005 Clos Henri, for instance, is ok but is pricey at $27.95. Ditto for the upcoming June 24 release of 2005 Cloudy Bay at $29.95. The only problematic wine is the 2005 Mount Nelson at $19.95 - both bottles had slight disconcerting sulphury paper mill notes on the nose.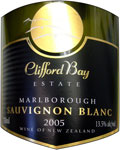 For something to enjoy today, from the forgotten but not gone department, is a tasty treat from the March 18th release. Clifford Bay 2005 Sauvignon Blanc (734095) at $18.95 offers lovely, gently honeyed, ripe lemon-melon-grapefruit flavours with a lingering, crisp, grassy finish.

Other upcoming whites to look out for include a terrific Babich 2002 Gewurztraminer Reserve (694810) at $19.95. It is spicy and harmonious with lovely, expressive, very well structured, spicy, lychee and ripe melon fruit flavours that linger perfectly on the palate. There are 672 bottles of this Vintages ISD available in 31 designated stores (to see the list click here). It would be marvelous with a cold curried chicken pasta salad. If you don't have time to make it, try the one at Loblaws.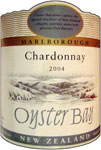 Finally, for Chardonnay fans, today is your last chance to pick up a case of the delicious, bargain-priced Delegat's 2004 Oyster Bay Chardonnay (326728), which has a $1.00 limited time offer until May 21. Its spicy, gently cedary, ripe lemon meringue nose is followed up by juicy, lingering, ripe pear purée flavours. A steal at $16.95!

Moving on to Pinot Noir, there are 7 (including one ISD) in the upcoming release. The least expensive is Kim Crawford 2004 Pinot Noir (626390) at $19.95. It too comes with a screwcap closure and has a very spicy, juicy, slightly candied, black cherry nose. It is dry and ready to drink with fairly juicy, black cherry and ruby grapefruit flavours.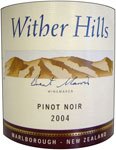 On a totally different level is the deluxe Wither Hills 2004 Pinot Noir (919829) at $45.95, which also comes from the Marlborough region on the South Island. Look for an intense, spicy, very attractive, juicy, cranberry-cherry nose with some cedary notes. On the palate it is medium-full bodied and slightly smoky with lovely, lush, juicy, complex, black cherry flavours that show great length. A definite release highlight.
Just a final note, knowing that this year's Toronto New Zealand wine fair was likely a sell out (in fact, all tickets were gone as of last weekend), I personally reserved 10 tickets for National Post readers. Readers can buy up to two tickets ($55 each) for next Tuesday's event by clicking here. In your request, please mention when your subscription to the National Post commenced along with contact details.
2001-2002-2003-2004-2005-2006 Tasting Note Database
Our tasting note database from December 31, 2000 to April 2006, covers every Vintages release product for the past 64 months. There are more than 12,000 notes in the database data. Just enter the name of the product, supplier name or CSPC number. Or you can search by type of wine, country of origin, even wine agent! Nothing could be easier. Also you can get information on the agent by clicking on the agent's name, as well as current LCBO store inventory by clicking on "Check LCBO Availability", which will automatically tell you the number of bottles at LCBO as of last night.
To use our Tasting Notes Database: click here

** For All Visitors **
Vintages Releases
To see the complete list of upcoming products from the
May 27 release, including In-Store Discovery items,
click here (sorted by date of release).
You can also see it sorted by agent click here
To see the complete list of upcoming products from the
June 10 release, including In-Store Discovery items,
click here (sorted by date of release).
You can also see it sorted by agent click here
To see the complete list of upcoming products from the
June 24 release, including In-Store Discovery items,
click here (sorted by date of release).
You can also see it sorted by agent click here
Copyright Food & Beverage Testing Institute of Canada 2006
Prior written permission is required for any form of reproduction
(electronic or other wise) and or quotation.
Contact Michael Vaughan at
mbv@total.net