Vintage Destinations
Until October 28 at the Stratford Festival
LES BELLES-SOEURS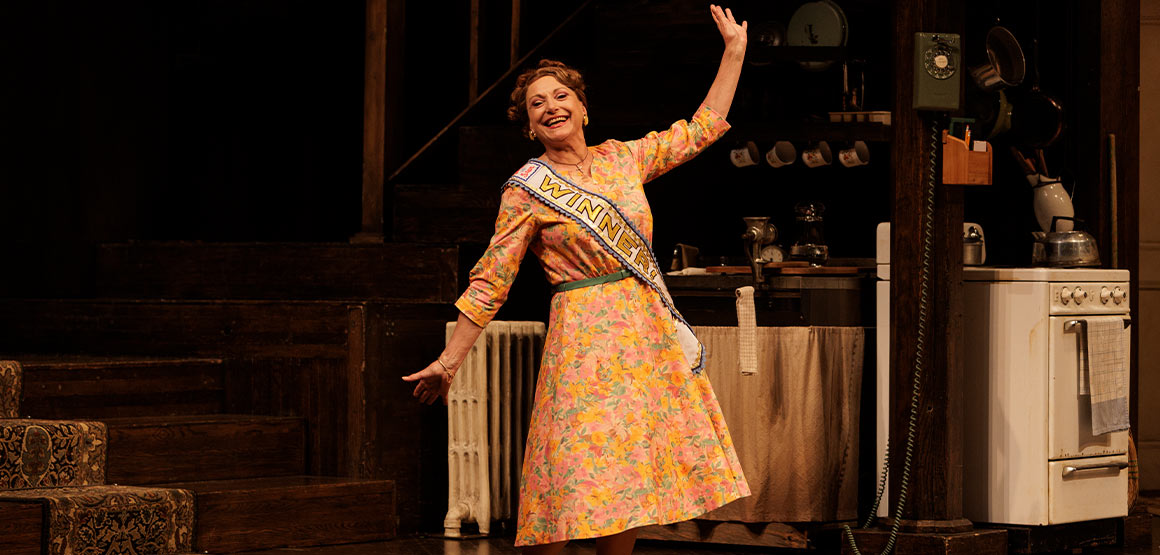 see review from The Globe & Mail
* * * *
About Vintage Assessments
See our roots - 30 years & counting
* * * * * * * * *
OUR SUPPORTER-ONLY SECTION
CLICK HERE TO SIGN IN
Download all 2023 Vintages Release Catalogue PDFs
* * * *
2023 BUYERS GUIDE


SEE ALL OUR NEW LINKED 2023 VINTAGES RATINGS
* * * *
Not-To-Be-Missed Releases
A Vintage Assessments Recommended Best Buy


Alta-Yarí Gran Torrontés 2021
Dry, Gently Spicy, Complex *** (93 points)
Our #1 Vintages White Wine Buy #31667 - $27.95
It's not everyday that you see Argentine Torrontes selling for $27.95. One taste and I knew why. Of the 112 Vintages Torrontes releases Ihave reviewed over the past 23 years, it's the best yet. Bright pale straw colour, this has an attractive, slightly spicy, fairly complex, ripe, yellow-grapefruit nose with lots of minerality along with some citrusy notes. Dry, medium bodied, nicely structured and quite mouthfilling, the intense, ripe, Asian pear flavours are followed up by a lingering, elegantly spicy, faintly grassy, bright, citrusy finish. A sensation with seafood and Thai, sushi and Asian-inspired cuisine.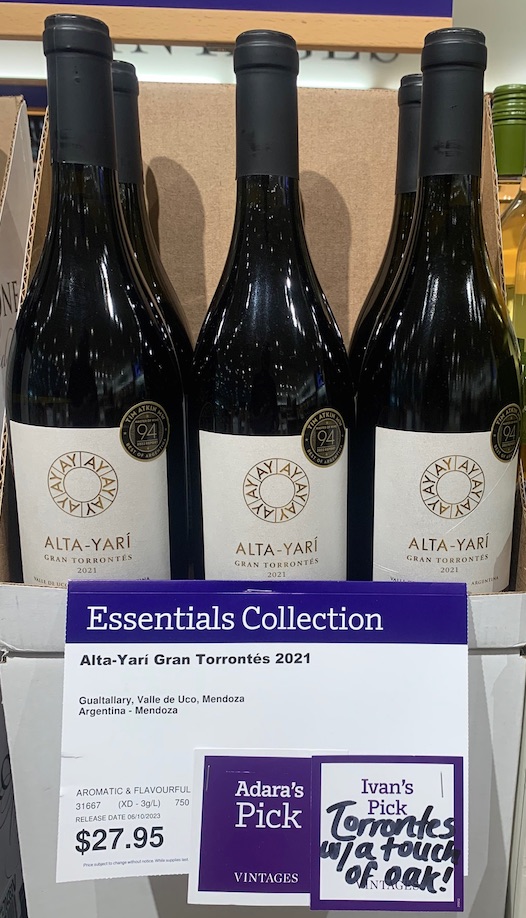 A winner at 2946 Bloor Street West & Royal York
* * *
LAST CHANCE!
VINTAGES BEST BUYS
Outstanding St. David's Bench Pinot Noir


Queenston Mile Pinot Noir 2017
A Vintage Assessments Recommended Best Buy
Vintages Flagship #10138 - $40.00
Ripe, Complex, Well Structured ***+ (94 points)
Faintly ambering deep red colour, the lovely nose is intense, complex and faintly smoky with ripe Damson plum, black cherry fruit and some raspberry-tinged, gently cedary notes. Dry, medium-full bodied, well structured, harmonious, ripe plummy, black cherry, raspberry-cassis fruit flavours with a lingering, bright, complex, gently cedary finish. Winemaker Rob Power's delicious St. David's Bench Pinot Noir is definitely worth buying and drinking now. Aged for 16 months in French oak with full malolactic, it has 12.7% alcohol, 3 g/L residual sugar and 6.3 g/L total acidity. Its great mouthfeel is a result of minimal filtration.
As of today only 106 bottles remain in Vintages