About Vintage Assessments
check it out here
Supporters receive exclusive advance detailed reviews for each biweekly Vintages release + special summaries & hidden LCBO sales

* * * * * * * * * * * * * *
WELCOME - SUPPORTERS ON LEFT
SUPPORTER-ONLY SECTION
CLICK HERE TO SIGN IN

See June 1st Vintages Delistings

See Vintages June 13 Catalogue


June 13 Release Summary
* * *
SEE JUNE 27 VINTAGES CATALOGUE

log in to get June 27 Release Summary
* * *
Discover a new delisting
A Classic Cognac Bites the Dust
Save $50.30 on a $181.65 bottle
* * *
See all 408 LCBO Promotions

Our Exclusive PT3 Summary
LINKED SUMMARY OF 280 LTO Offers valid until June 21
plus 128 Bonus Airmiles Offers valid until June 20
Remembering
The First Week of March
It's hard to believe that I was in the beautiful Touraine town of Blois on the Loire River judging the 2020 Concours Mondial du Sauvignon. As the only Canadian judge, I joined 74 colleagues from 24 countries and we worked our way through 1,110 sub-missions on Friday and Saturday (March 6 and 7). Getting up at 2 am to start tasting wines is not much fun - but I survived.


It really helped that I brought two dozen of my ISO tasting glasses (vs. the larger glasses used at the competition) as the ISOs really concentrated the aromatics and provided me with a level playing field for the thousands of other wines I taste annually. This was the LAST major international tasting event of 2020! Upon returning, I had two tastings early in the week, one with my long-time associate (on the left)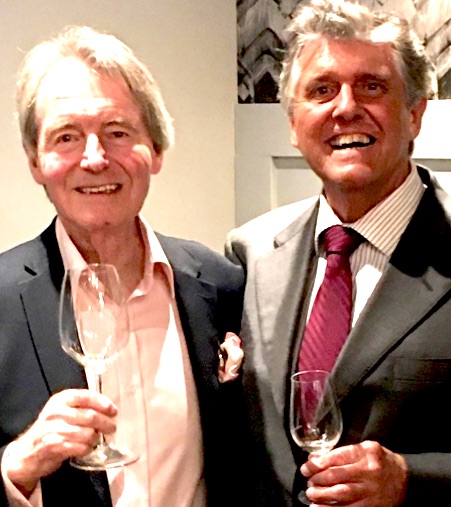 Steven Spurrier at the March 10 Academie du Vin launch and the other event - an inspiring Pinot (Noir) Affair tasting with ten Ontario wineries and thirty wines (including some really terrific 2017 Niagara Pinot Noir). Then I went into isolation & thankfully I have survived.
* * * History in the Making * * *
THE BIRTH OF VINTAGES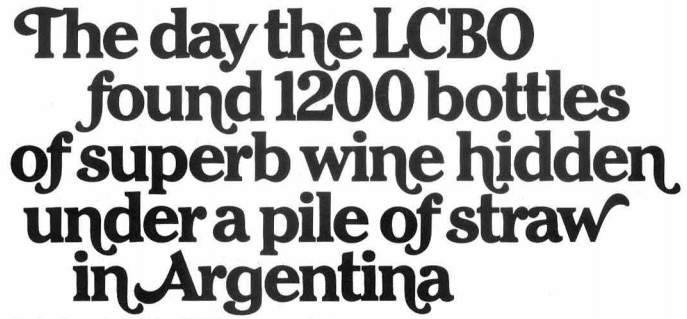 In 1974 the LCBO opened its first Vintages outlet. In those days it was called the Rare Wines & Spirits Shop & was initially located in a tiny small third floor room at 43 Freeland Street. It moved to an upscale free-standing location across from St. Lawrence Market.
READ MORE FROM MY NATIONAL POST FEATURE
Believe it or not - I wrote this 46 years ago for Toronto Life for $750 per column
the original Toronto Life feature from March 1974
when BOLLINGER CHAMPAGNE BRUT RD 1961 was $16.45

* * * * * * *
Site Search
Products, subjects & weekly articles
Total History Search
WELCOME - VISITORS ON RIGHT
NEW VISITOR RESOURCES

FREE PANDEMIC ACCESS
* * * * *
SEE OUR SPRING RELEASE SUMMARY
207 TRYS/BUYS/BEST BUYS
FROM MARCH 2 TO MAY 30

Now Posted - MAY 30
VAR BUYERS GUIDE
See May 30 Vintages Catalogue


see our May 30th VAR Buying Guide
* * * * *
JUNE 1st DELISTING ALERT
My Best Buy Chard of 2020 - Only $21.25
* * * * *
updated 2020 search engine


ACCESS TO ALL RELEASES
60,000+ SCORES & NOTES
click here to see database
* * * * *
SEVEN RELEASE SUMMARY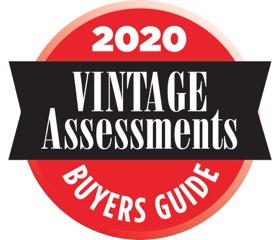 SPRING BUYERS GUIDE
207 TRY - BUY - BEST BUYS
notes & scores fully-linked selections from March 1st to May 30