Michael Vaughan's July 24 Update
This Week's Vintages Delisting Sale
Michael Vaughan
There are 41 items in this week's LCBO sell-off - all from the March 14th Vintages release. Each sale item is linked to my original tasting note and score. Then you are just a click away from finding how many bottles are in the system. Be aware that nobody else has this information – it's a Liquid Assets exclusive that I am proud to share with readers.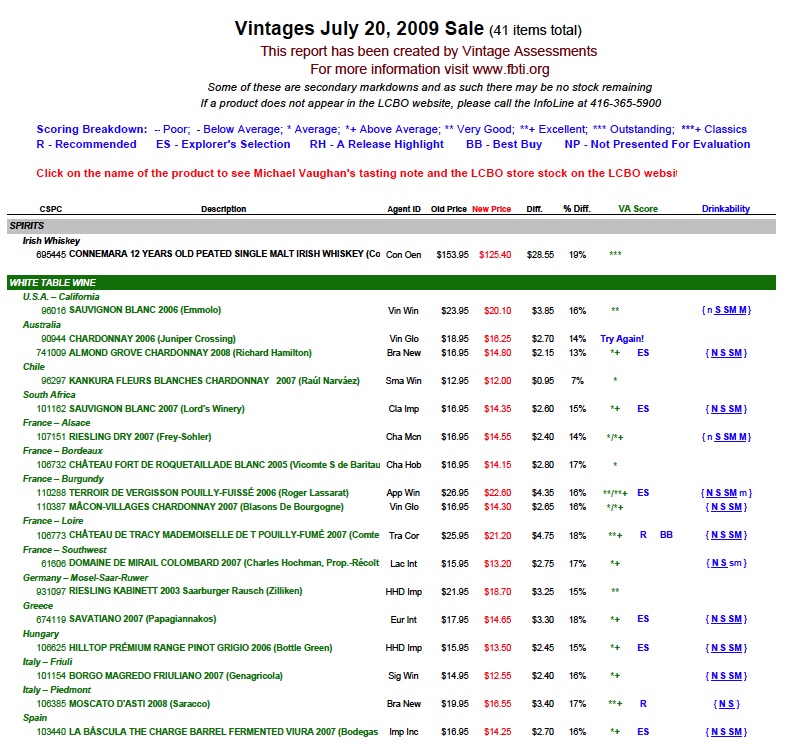 Click here to download my fully linked delisting report.
A highlight would be Château de Tracy 2007 Mademoiselle de T Pouilly-Fumé (106773) originally at $25.95 now $21.20. It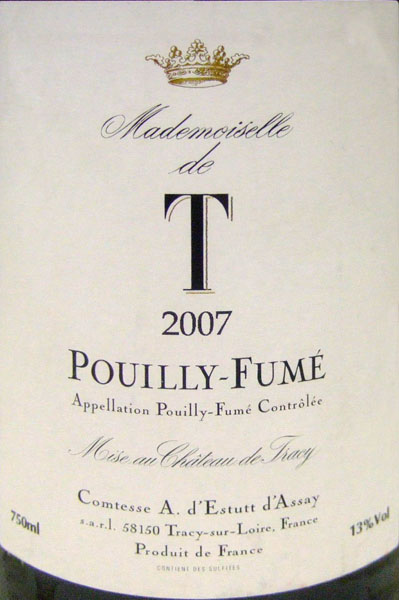 scored **+ (out of ***+) and was a best buy. My tasting note reads: This 100% Sauvignon blanc has an extremely pale straw colour. Intense, attractive, vibrant, slightly grassy, ripe lemon, yellow grapefruit aromas. Very dry, medium to medium-light bodied, attractive, vibrant, lime-tinged, ripe yellow grapefruit flavours. Quite delicious - drink now.

Only 150 cases were imported and as of Wednesday, some 20 cases were spread across 41 stores. What you don't see, however, is the stock still remaining in the LCBO warehouse. When I last checked, there were only 85 bottles (about 7 cases) meaning that this wine will likely disappear quickly as savvy licensees decide to snap up some the remaining inventory. It's perfect for summer drinking and would be lovely with fresh fish.
Meanwhile, Vintages is going to have to be a bit more generous with the discount on Richard Hamilton 2008 Almond Grove Chardonnay (741009) at $ 16.95 – now $14.80. It's quite OK and rated *+. If you check the LCBO stores, you will see about 40+ cases spread over a number of stores. Meanwhile, there are still 316 cases hiding away in the warehouse (a whopping 800 cases were ordered). At the time of tasting, I felt that the 2008 wasn't up to the recommended 2006 released last year.
As well, I have to say that some wines are definitely crappy. Unlike some pundits who refuse to say anything bad about a wine, I review everything in the Vintages release (at least what is available to be tasted) to make sure that my readers can avoid the turkeys. For instance, I gave -/* score to Castel Oualou 2007 Côtes du Rhône (104893) at $13.95 – now $11.65. My description of "sweetish apple peel" sums up this very passable red. I will never know why the Vintages bought 800 cases of it, but I would would not buy it even at half the price.
I get a lot of positive feedback on my 22,000+ tasting note database (now approaching its tenth year). Of course, there are all kinds of palates out there. I know that some reviewers might well enjoy wines that I dislike. That's what being a reviewer is all about. I always advise my readers to check out what the other critics are saying. Given my track record of never having missed a Vintages release in almost 20 years, combined with the depth and consistency of my reviews, I hope that you find my suggestions useful.
In terms of pricing, it's going to be hard to beat some of the deep discounts placed on a handful of currently available Vintages reds. Of all great wine, Burgundy is the most difficult to source. There's a lot written waxing poetic about how thrilling these wines can be. Occasionally great ones surface at the LCBO. One in particular has captured my attention, Bouchard Père & Fils Beaune Greves Vigne de L'Enfant Jesus 1er Cru. As much as I have been disappointed with many of the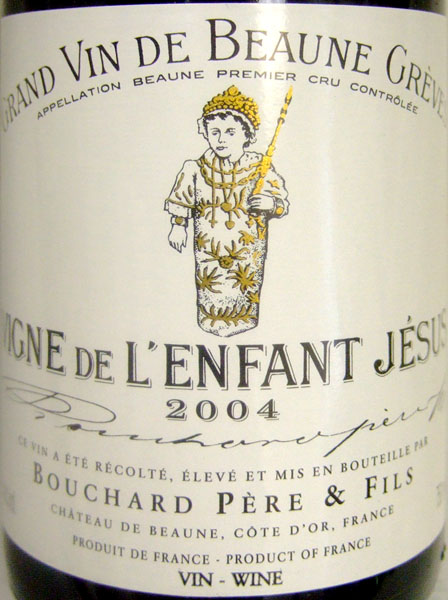 2004 Burgundies, here is a terrific exception. The nose shows remarkable fruit focusing on ripe red and black cherries with nuances of vanilla stick. It is harmonious with plummy, ripe cherries and vanilla custard notes on the elegant, lingering finish. Better yet, this ***/***+ wonder is still widely available and represents amazing value at only $89.95.
The youthful 2006 edition was released on December 6, 2008 at $129.95. It got top marks but needs a bit more time. The good news is that from July 20 to August 16, the price is being reduced by $20 to $109.95 . Click here to see my tasting note.