Get all the evaluations for the February Release
Subscribe to Vintage Assessments today by Clicking Here
This not-for-profit website is dedicated to the discerning reader!

Ooh la la!
Fine French Values that Won't Break the Bank

© Michael Vaughan 2005


National Post Weekly Wine & Spirits Columnist
Saturday, January 29, 2005

LIVE WINE LINK
www.winefind.ca
(CLICK ON THE NAME - All listings are automatically linked to the LCBO database)
If there is a product that interests you, just click on the name below and you will instantaneously connected with the LCBO database. The product will appear in blue and all you have to do is click on the name again and then the next screen will provide details along with the store search. Just click on store search. The number of bottles in each store is updated nightly. You should call the store first to see if stock still remains (each store phone number is listed).

Next Saturday's "ooh la la" Tour de France Vintages release features 80 French wines and spirits – more than ever before! It is the first time that a single release has been devoted to only one country. It is so big that some LCBO stores will not be able to accommodate all the items due to limited shelf space.

In order to help plan ahead, I am unveiling some of my top choices today enabling buyers find out where they are available via the LCBO Infoline at 416-365-5900. Out of town readers have time to get their advance orders into local stores before the cut-off of 11 am next Tuesday, February 1. The full list of all French items all directly linked to the LCBO database is posted on my website for National Post readers click here. Note that many stores do not post inventory until the day of release meaning that you will have to call the Infoline in any case. All wines recommended below are automatically linked.

This French launch was designed to raise consciousness of the diversity of fine French wines available. While many are very good, discerning palates will still have to exercise caution when trying to buy the best. Fortunately there are many fine values out there that won't break the bank.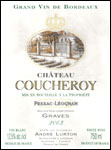 First from Bordeaux, there is a terrific blend of 90% Sauvignon Blanc with 10% Semillon at only $16.95. 2003 Château Coucheroy (597708) comes from Andre Lurton's small estate in the premium Pessac-Léognan subregion of Graves. The rather toasty, rhubarb-apricot nose is followed up by rounded, buttery, apricot jam flavours. The fruit comes from the portion fermented in stainless steel, while the toasty notes from the barrel-fermented portion. While too rich for fish, it does wonders with white meats, pasta and poultry.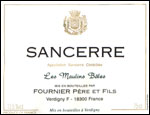 From the Loire is a truly excellent 100% Sauvignon Blanc that isn't overly herbaceous and would pair prefectly with seafood. Although a bit more expensive at $24.95, Fournier Père et Fils 2002 Sancerre Les Maulins Bâles (651091) is definitely worthy of a detour. The attractive nose drips with honeyed, ripe melon. Dry and well structured on the palate, the ripe wintermelon flavours come shining through. A perfect match for seafood.
Perhaps the most exciting white is the Albert Mann 2002Riesling Cuvée Albert (987073) at $26.95, which has a lovely, expressive, fruity, melon-grapefruit-rhubarb nose. It is well structured, dry and fruity on the palate with lots of refreshing, juicy fruit flavours. Only 50 cases are available meaning you will have to move quickly.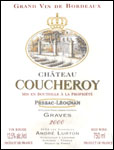 Moving on to the reds, of the numerous Bordeaux presented many are worthy of drinking and are not overpriced. Perhaps all the recent anti-Bordeaux hysteria might best be taken with a grain of salt. One of the best buys is 2000 Château Coucheroy (944983) at $17.95. This second Andre Lurton selection is a blend of 50% Cabernet Sauvignon and 50% Merlot aged for 12 months in oak (about 30% new). Deep intense red colour, the nose shows good complexity with slightly spicy, plumy, red licorice notes. Dry, medium bodied and quite tangy, the plumy, licorice-tinged, red pepper flavours would be perfect with roast beef.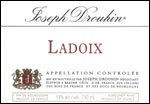 Moving on to Burgundy, I discovered two surprisingly tasty, well priced, Pinot Noirs that are bound to please. I played a bit of ping pong, going back and forth between these two Joseph Drouhin 2002 reds both from the Cote de Beaune - one from Ladoix ($26.95) in the north, the other Santenay ($27.95) in the south. The slightly lighter Joseph Drouhin 2002 Ladoix (966200) came out on top with its drink-now, very crisp, plummy, red cherry and tangy pomegranate flavours that danced on the tongue.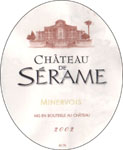 From the Midi's Minervois region, 2002 Château de Sérame (651125) is another best buy at $18.95. This blend of 60% Syrah, 28% Grenache and 12% Carignan has an extremely deep intense purple colour and an intense, rather cedary nose with some red currant notes. Solid, dry and well structured, its plumy, ripe black cherry flavours show excellent length.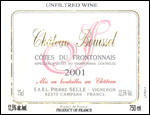 Finally for southwestern France, 2001 Château Bouissel (693986) is stunning value at only $12.95. This well structured, slightly moky Côtes du Frontonnais is an unfiltered blend of 50% Négrette along with Cabernet Franc, Cot and Syrah. The complex, rich, plummy, dried black cherry flavours show wonderful structure and length – sublime to drink now with a hearty lamb stew.
Vintages Sale Starts Today
The list of 160 items in today's Vintages sale is posted on our website: click here to see. Note that this list is fully linked to the LCBO database – just click on the name to get the store inventory as of last night! For FBTI Supporters, the summary list also has all scores: click here.
January 2005 Newsletter for National Post readers
Today we are posting the January 2005 Vintage Assessments newsletter for National Post readers: click here. Become a FBTI Supporter today and receive the complete February 2005 issue reviewing all 203 release items. To sign up click here.
Upcoming Winemaker's Dinner
On Saturday, February 5, Julien de Rothschild will be hosting a four-course dinner featuring the wines of Baron Philippe de Rothschild, including the Chateau Mouton Rothschild 1990 and Chateau Clerc Milon 1993 in the Regency Ballroom of the Granite Club, 2350 Bayview Avenue, starting at 6:00 pm. The event will include a live auction of several Rothschild wines. All proceeds of this event will be donated to the Tsunami Relief Fund of the Canadian Red Cross. Tickets are $250 per person. Contact Kerri Henman of Philippe Dandurand Wines at 416-368-3344 ext 299 or email khenman@philippedandurandwines.ca for more information.
2001-2002-2003-2004 Tasting Note Database
Our tasting note database from December 31, 2000 to December 2004, covers every Vintages release product for the past 47 months. There are more than 8,000 notes in the database data. Just enter the name of the product, supplier name or CSPC number. Or you can search by type of wine, country of origin, even wine agent! Nothing could be easier. Also you can get information on the agent by clicking on the agent's name, as well as current LCBO store inventory by clicking on "Check LCBO Availability", which will automatically tell you the number of bottles at LCBO as of last night.
To use our winefind.ca Tasting Notes Database: click here

** For All Visitors **
Vintages February 2005 Release
To see the complete list of upcoming 203 products click here (sorted by date of release). It includes the number of cases, which wines were presented by the LCBO, our agent ID for every product,
as well as, the 9 "In Store Discoveries" for February.
You can also see it sorted by agent click here
Copyright Food & Beverage Testing Institute of Canada 2005
Prior written permission is required for any form of reproduction
(electronic or other wise) and or quotation.
Contact Michael Vaughan at
mbv@total.net