Recent Articles
Jun. 4 - Bodega Norton 2004 Chardonnay ~ A too-good-to-be-true Argentina gem from the General List ~ LCBO Price Book now a thing of the past!
Jun. 4 - Bottle of the Week
Codorniu Brut Clasico ~ Puts some sparkling Classics to shame
May. 28 - A Trip in a Glass ~ Fine wines to transport you to far-away destinations
May. 28 - Bottle of the Week
Zoom-Zoom-Zoomers! ~ Campari: Seeing Red ~ Setting the World Ablaze
May. 21 - Toasting Queen Victoria ~ With Discounted Reds! ~ Grab these bargains while they last!
May. 21 - Bottle of the Week
Putting a little spice into your Victoria Day Long Weekend
May. 14 - Sprouting Up Like Tulips ~ Excellent 2003 Whites at Vintages
May. 14 - Bottle of the Week
2004 Terra Boa Blanco ~ A Bargain Priced Springtime White from Portugal
May. 7 - Prince Edward County's Field of Dreams ~ Long Dog Winery - No Long Shot!
May. 7 - Bottle of the Week
For Mother's Day! ~ Veuve Clicquot La Grande Dame Champagne ~ A priceless bubbly for that priceless mother!
Apr. 30 - An increasingly confusing Vintages catalogue ~ Hard to find what you are looking for & plan purchases
Apr. 30 - Bottle of the Week
Rosemount Shiraz on a Roll!
Apr. 23 - The Wine Glass ~ The Key to getting the most out of your wines
Apr. 23 - Bottle of the Week
Making the Rum Transition
Apr. 16 - All we are saying is give pink a chance
Apr. 16 - Bottle of the Week
Talus 2002 Zinfandel ~ A Zinfully Good Anti-Luddite!
Apr. 9 - Don't be screwed by a bad cork ~ Screwcaps are the answer
Apr. 9 - Bottle of the Week
2003 Mouton Cadet Blanc ~ Canada's best selling white Bordeaux
Apr. 2 - From Fizz to Pop ~ Putting some zip into Spring
Apr. 2 - Bottle of the Week
Underberg the Ultimate Digestif! ~ Only a full bottle will do!
Mar. 26 - Canada's #1 Wine Festival 27th ~ Vancouver Playhouse International Wine Festival
Mar. 26 - Bottle of the Week
Smooth & Satisfying ~ A Luxury French Brandy at a Great Price!
Mar. 19 - German Classics for Easter
Mar. 19 - Bottle of the Week
A liqueur that Grows on Trees!
Mar. 12 - Ontario's Vinous Peaks ~ Great quality directly from the wineries!
Mar. 12 - Bottle of the Week
A Special Treat for St. Patrick's Day
Mar. 5 - Today at Vintages ~ Chardonnays starting at $8.95!
Mar. 5 - Bottle of the Week
Cynar - A One-of-a-Kind Aperitif
Feb. 26 - Cuvée Throws a Curve Ball at Ontario's Best
Feb. 19 - A Vintages Jackpot for Shiraz Fans ~ But Slim Pinot Noir Pickings
Feb. 19 - Bottle of the Week
It's Canadian fortified and exudes sweet raspberries: Southbrook Framboise - Summer in a Bottle
Feb. 12 - The Apple of my Heart ~ Calvados to the Rescue
Feb. 12 - Bottle of the Week
It's French, it's spirited and a little bit sexy: Mon dieu, it's Green Chartreuse
Feb. 5 - Uncovering the Best Classics Red
Jan. 29 - Ooh la la! ~ Fine French Values that Won't Break the Bank
Jan. 22 - Frisky Whisky for Robbie Burns Revellers
Jan. 15 - Pinotage Perfection ~ Exploring South Africa's Sole Indigenous Grape
Jan. 8 - Gems from Chile ~ Be selective in today's Vintages Release


Become A FBTI Supporter Today By Clicking Here
This not-for-profit website is dedicated to the discerning reader!

Uncovering the Best Classics Red

© Michael Vaughan 2005


National Post Weekly Wine & Spirits Columnist
Saturday, February 5, 2005

LIVE WINE LINK
www.winefind.ca
(CLICK ON THE NAME - All listings are automatically linked to the LCBO database)
If there is a product that interests you, just click on the name below and you will instantaneously connected with the LCBO database. The product will appear in blue and all you have to do is click on the name again and then the next screen will provide details along with the store search. Just click on store search. The number of bottles in each store is updated nightly. You should call the store first to see if stock still remains (each store phone number is listed).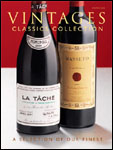 "It's simply unfair!" That's the comment from an irate Classics customer who couldn't get into the recent Classics preview tasting because it was sold out. He is rightfully upset because only attendees willing to shell out $95 are able to get special access to the Classics and place their orders prior to everyone else. Unfortunately, there was only one pretasting here in Toronto so if you happened to live in Ottawa or Windsor, you were simply out of luck. Even more ominous, last Fall Vintages started featuring a number of wines exclusively available to attendees. All in all, customers shouldn't feel that they there are being blackmailed by the LCBO to get access to wines.
From my viewpoint the Classics should be sold at designated stores across Ontario where all customers could pay for the privilege of tasting them. Unfortunately, cheap, effective, easy equal access seems to be the last thing Vintages wants. With no level playing field, consumers are stuck with a laborious, wasteful system that favours those lucky enough to attend these exclusive pretastings.
All of this takes on an air of urgency as the Classics ordering deadline approaches. With 185 new items plus 28 repeats, you have to fax, mail or e-mail your order by 5 pm this coming Wednesday, February 9. If you don't make this, then you will have to wait until February 23 for telephone ordering. And then, just maybe, you might be able to pick up your purchases at a nearby store in early March!
There is a bit of good news-bad news in this release. First the good - this is the first Classics release that has more than just one or two spirits. In addition to a $299 Grappa, two Scotch and some three-dozen previously released lots of Macallan (starting at $1,695 a bottle); there are nine exciting new French brandies. The bad news is that not one was featured for tasting at any of the LCBO's various tasting events - despite the current French promotion.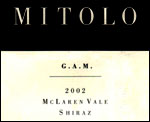 While few Classics are must buys, some gems that are definitely worth tracking down. The best Classics red tasted in years was shining brightly at table number two: Mitolo 2002 Shiraz G.A.M. (596031 - $54) from Australia's McLaren Vale. This deep intense purple coloured beauty has a wonderful, gently smoky, rich, ripe black cherry nose with some lime purée notes. Wonderfully juicy and medium-full bodied, the complex, plumy, ripe black cherry flavours are truly something to behold – a real stunner.
There was a mad rush for this highlight where orders were limited to 4 bottles per customer. Usually only 25% of the total purchased is allocated to the Classics pretastings. In this case, of the 40 cases of Mitolo purchased, 15 were sold meaning that only 125 bottles (25 cases) are left for non-attendees. Given the limited number of bottles, orders have now been reduced to a maximum of two. Buy it – you will like it!
I am thankful that the LCBO ordered it (albeit in excessively small quantities); that it was served at the pretasting and that individual sales were limited. In a privatized system, it would have all ended up in the hands of just a few privileged customers. For more information contact the Ontario agent The Case for Wine at 416-482-0241 where some small quantities of the supposedly even better 2003 are still available (along with other highly-rated Mitolo selections).
It is interesting to note that Frank and Simone Mitolo only recently established the winery in 1999. In 2001 winemaker Ben Glaetzer became a partner in the business. G.A.M. represents the first initial of each of the Mitolo children's first names - Gemma, Alex and Marco. The Shiraz grapes were hand harvested at around 3 tons an acre from the Willunga district of McLaren Vale, South Australia. Each parcel was fermented on skins for 10 days followed by barrel fermentation, which was followed by 16 months of aging in 70% American oak & 30% one-two year old French/American oak. Although fairly high in alcohol (15%), it has good acidity (6.4 grams/litre).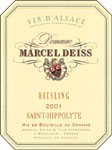 Moving on, Marcel Deiss 2001 Riesling Saint-Hippolyte (588764) is a fine buy at $35. This terrific, versatile, food-friendly Alsatian white has an intense, slightly honeyed, ripe melon-lemon-lime nose with some mineral notes. Crisp, dry and medium-full bodied, the ripe lemon-melon flavours linger perfectly on the palate. The family-owned vineyards can be traced back to 1744 when the Deiss family settled here. Utilizing biodynamic viticulture, it is able to extract terrific flavours by low yields and very slow methodical fermentation – up to six months – with extended lees contact and stirring.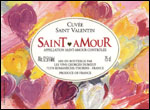 Getting back to the reality, today's French Vintages release has the perfect item for Valentines Day, which is just one week from next Monday. If a sexy little coq au vin is on your dining radar, then a bottle of
Georges Duboeuf 2003 Cuvée St-Valentin Saint-Amour
(936120) at $19.95 would be the perfect companion. Dry and lively, the tangy, ripe plum and wild strawberry flavours are best when just ever so lightly chilled. Saint-Amour is from the most northerly region of Beaujolais and is one of only ten premium "Cru" entitled to use their own commune name. While made from exclusively Gamay, you will not find any mention of the grape or Beaujolais region mentioned on the
label.
For more on today's Vintages release click here.
2001-2002-2003-2004-2005 Tasting Note Database
Our tasting note database from December 31, 2000 to January 2005, covers every Vintages release product for the past 48 months. There are more than 8,000 notes in the database data. Just enter the name of the product, supplier name or CSPC number. Or you can search by type of wine, country of origin, even wine agent! Nothing could be easier. Also you can get information on the agent by clicking on the agent's name, as well as current LCBO store inventory by clicking on "Check LCBO Availability", which will automatically tell you the number of bottles at LCBO as of last night.
To use our winefind.ca Tasting Notes Database: click here

** For All Visitors **
Vintages March 2005 Release
To see the complete list of upcoming 199 products click here (sorted by date of release). It includes the number of cases, which wines were presented by the LCBO, our agent ID for every product,
as well as, the 30 "In Store Discoveries" for March.
You can also see it sorted by agent click here
Copyright Food & Beverage Testing Institute of Canada 2005
Prior written permission is required for any form of reproduction
(electronic or other wise) and or quotation.
Contact Michael Vaughan at
mbv@total.net