Recent Articles
Sep. 17 - A Great Ontario Harvest ~ From just-released wines to a terrific new guide
Sep. 10 - Film Fest Fizz ~ Finding that Oscar-Winning Drink
Sep. 3 - Delicious Long Weekend Drinking ~ All but one under $20!
Aug. 27 - A new way of coding drinkability ~ And getting the best out of that bottle
Aug. 20 - The "New" Vintages Catalogue
Aug. 13 - Bargains Galore ~ Spirited Summer Matchmakers ~ From Boulard Calvados to Grand Marnier
Aug. 6 - Dealing with Disappointments ~ This Bicyclette has a flat tire!
Jul. 30 - LCBO Alternatives? ~ Regulations handcuff importers to LCBO warehouse
Jul. 23 - A French Sparkler & Greek Whites in Today's Vintages Hit Parade ~ In-Store Discoveries Reviews Disappear
Jul. 16 - French Rosé Rocks ~ Too bad you can't find them at the LCBO
Jul. 9 - Today's Vintages Release ~ Small in size but big in buys!
Jul. 2 - The Wines of Canada by John Schreiner ~ Interesting but a little thin
Jun. 25 - Boning Up for Canada Day! ~ ABC - Anything But Chardonnay A Best Buy ~ Trilogy of Grass-Free Sauvignon Blanc
Jun. 18 - Austria's Wines on a roll
Jun. 11 - Where there's Chardonnay there's Hope ~ 2,879 cases at Vintages! ~ Plus 79 New Items in Today's Vintages Release
Jun. 11 - Bottle of the Week
Kim Crawford 2004 Marlborough Sauvignon Blanc ~ Kick starts the screwcap revolution
Jun. 4 - Bodega Norton 2004 Chardonnay ~ A too-good-to-be-true Argentina gem from the General List ~ LCBO Price Book now a thing of the past!
Jun. 4 - Bottle of the Week
Codorniu Brut Clasico ~ Puts some sparkling Classics to shame
May. 28 - A Trip in a Glass ~ Fine wines to transport you to far-away destinations
May. 28 - Bottle of the Week
Zoom-Zoom-Zoomers! ~ Campari: Seeing Red ~ Setting the World Ablaze
May. 21 - Toasting Queen Victoria ~ With Discounted Reds! ~ Grab these bargains while they last!
May. 21 - Bottle of the Week
Putting a little spice into your Victoria Day Long Weekend
May. 14 - Sprouting Up Like Tulips ~ Excellent 2003 Whites at Vintages
May. 14 - Bottle of the Week
2004 Terra Boa Blanco ~ A Bargain Priced Springtime White from Portugal
May. 7 - Prince Edward County's Field of Dreams ~ Long Dog Winery - No Long Shot!
May. 7 - Bottle of the Week
For Mother's Day! ~ Veuve Clicquot La Grande Dame Champagne ~ A priceless bubbly for that priceless mother!
Apr. 30 - An increasingly confusing Vintages catalogue ~ Hard to find what you are looking for & plan purchases
Apr. 30 - Bottle of the Week
Rosemount Shiraz on a Roll!
Apr. 23 - The Wine Glass ~ The Key to getting the most out of your wines
Apr. 23 - Bottle of the Week
Making the Rum Transition
Apr. 16 - All we are saying is give pink a chance
Apr. 16 - Bottle of the Week
Talus 2002 Zinfandel ~ A Zinfully Good Anti-Luddite!
Apr. 9 - Don't be screwed by a bad cork ~ Screwcaps are the answer
Apr. 9 - Bottle of the Week
2003 Mouton Cadet Blanc ~ Canada's best selling white Bordeaux
Apr. 2 - From Fizz to Pop ~ Putting some zip into Spring
Apr. 2 - Bottle of the Week
Underberg the Ultimate Digestif! ~ Only a full bottle will do!
Mar. 26 - Canada's #1 Wine Festival 27th ~ Vancouver Playhouse International Wine Festival
Mar. 26 - Bottle of the Week
Smooth & Satisfying ~ A Luxury French Brandy at a Great Price!
Mar. 19 - German Classics for Easter
Mar. 19 - Bottle of the Week
A liqueur that Grows on Trees!
Mar. 12 - Ontario's Vinous Peaks ~ Great quality directly from the wineries!
Mar. 12 - Bottle of the Week
A Special Treat for St. Patrick's Day
Mar. 5 - Today at Vintages ~ Chardonnays starting at $8.95!
Mar. 5 - Bottle of the Week
Cynar - A One-of-a-Kind Aperitif
Feb. 26 - Cuvée Throws a Curve Ball at Ontario's Best
Feb. 19 - A Vintages Jackpot for Shiraz Fans ~ But Slim Pinot Noir Pickings
Feb. 19 - Bottle of the Week
It's Canadian fortified and exudes sweet raspberries: Southbrook Framboise - Summer in a Bottle
Feb. 12 - The Apple of my Heart ~ Calvados to the Rescue
Feb. 12 - Bottle of the Week
It's French, it's spirited and a little bit sexy: Mon dieu, it's Green Chartreuse
Feb. 5 - Uncovering the Best Classics Red
Jan. 29 - Ooh la la! ~ Fine French Values that Won't Break the Bank
Jan. 22 - Frisky Whisky for Robbie Burns Revellers
Jan. 15 - Pinotage Perfection ~ Exploring South Africa's Sole Indigenous Grape
Jan. 8 - Gems from Chile ~ Be selective in today's Vintages Release


Become A FBTI Supporter Today By Clicking Here
This not-for-profit website is dedicated to the discerning reader!

From Fizz to Pop
Putting some zip into Spring
© Michael Vaughan 2005


National Post Weekly Wine & Spirits Columnist
Saturday, April 2, 2005

LIVE WINE LINK
www.winefind.ca
(CLICK ON THE NAME - All listings are automatically linked to the LCBO database)
If there is a product that interests you, just click on the name below and you will instantaneously connected with the LCBO database. The product will appear in blue and all you have to do is click on the name again and then the next screen will provide details along with the store search. Just click on store search. The number of bottles in each store is updated nightly. Call the store first to see if stock still remains (each store phone number is listed).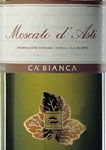 After the winter from hell, I desperately need of some therapy. Having tasted the 90 items in today's release, my therapeutic, zippy, Spring pick-me-up costs only $14.95. It doesn't take any effort to enjoy and is perfect by itself. Introducing Ca'Bianca 2003 Moscato d'Asti (651935), which hails from northern Italy's Piedmont region. With only 5% alcohol, the lovely, honeyed, sweet, fragrant, fresh Muscat aromas carry over perfectly on the refreshingly, juicy, fizz-tinged palate.
Credit for first developing this sweet, low-alcohol, aromatic wine goes to viticulturalist Giovan Battista Croce in the early part of the 17th century. Although Croce wrote a booklet on how it is produced, it was hit and miss because the science at the time was not well understood.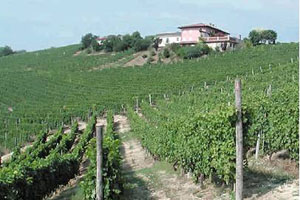 Today's Moscato d'Asti is much more consistent relying on pressurized, temperature controlled, stainless steel fermentation vessels wherein the wine remains flushed with carbon dioxide from its own fermentation. While the Moscato grape juice has a potential alcohol of 11%, fermentation is halted about half way through leaving some residual unfermented sugar and a low level of sparkle, which by law cannot exceed 1.7 atmospheres. Champagne, by contrast, will normally be between five and six atmospheres. Sterile filtration ensures the removal of anything that might spark refermentation after bottling. Of course, the shelf live of this style of wine is limited meaning the fresher the better. The code L4195 is printed on the capsule and tells us that this one was bottled on the 195th day of 2004.
To clarify matters a bit more, the much more effervescent Asti (the adjoining word "Spumante" was made illegal in 1994), must have a minimum of 3.5 atmospheres (most have 4.5 to 5) and at least 7% alcohol. Unlike Moscato d'Asti, it is legal to add sugar (known as chaptalization) to Asti, all of which explains why it is usually less expensive to produce.
Italy's second most popular bubbly is called Prosecco. Nino Franco Prosecco di Valdobbiadene Brut (349662) $18.95 is produced by the bulk Charmat technique (also called cuve close or tank method) from Veneto's late ripening Prosecco grape. With 11% alcohol, this full sparkler has a honeyed, fairly fruity, apricot tangerine nose and smooth, medium-light bodied, ripe apricot citrus flavours. Like Asti, it is meant to be drunk soon. Unfortunately, I was unable to find any bottling code. Half bottles are available at $10.95.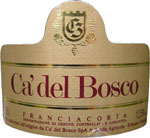 It would have been fantastic to have Italy's greatest bubbly Maurizio Zanella's Ca' del Bosco Franciacorta Brut (the classic "individually fermented in this bottle") make a guest Vintages appearance, but alas, once again that didn't happen. Fortunately, the Small Winemakers agency (416-463-7178) now has small quantities (in cases of 6) available at $48.40. This blend of Chardonnay, Pinot Blanc and Pinot Noir is Italy's answer to Champagne. Established in 1995, it is Italy's first and only designation requiring that all wines labeled as Franciacorta be made using the classic "individually fermented in this bottle" technique. To see a previous National Post feature on Maurizio Zanella click here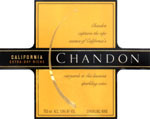 My last bubbly recommendation from today's release comes from California where a new sweet sparkling wine phenomenon seems to be underway. Enter Napa Valley's Chandon Extra-Dry Riche (592956) at $24.95, which seems to have plucked a feather from Italian bonnet by incorporating 8% sweet Moscato (aka Muscat Canelli) into the traditional blend of 63% Pinot Noir, 23% Chardonnay, 4% Pinot Meunier and 2% Pinot Blanc, which has been left for a minimum of 12 months on the yeast. It is seriously tasty with a gently toasty, honeyed, ripe winter melon nose and gently sweet, nicely balanced, effervescence, mouthfilling, juicy ripe melon flavours. It sells for $19US at the winery and $24.95 at the LCBO where only 40 cases are available!
Remember that this seemingly innocent sparkler has a high 13% alcohol. Chandon winemaker Wayne Donaldson explains that this sweeter style coats the palate and balances the heat of spicy foods making it great with dishes featuring chilies, cilantro, lemon grass, or green curry. In fact, it works with rich foods like paté and foie gras, or even desserts like tarte Tatin.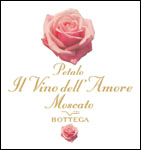 For Italian wine fans, Noble Estates has two tasty bubblies from the house of Bottega currently available on the LCBO General List. Vino dei Poeti Brut Sparkling Prosecco (897702) at $12.25 is a fairly dry Brut made from Prosecco grapes (harvested slightly earlier than usual ensuring good acidity and structure) from the Conegliano hills in the Veneto region. Gently pressed and fermented at low temperature, the highly fragrant wine becomes a dry sparkler following secondary fermentation in stainless steel tanks. The rather sweeter, less effervescent Petalo Il Vino dell'Amore Moscato (588780) at $13.65 is made from Moscato grapes from the Veneto region. A short fermentation resulting in only 6.5% alcohol releases the fresh, fragrant character of these flavourful grapes.
Coming up: April California Winemaker's Dinners
On Monday, April 4th, fans of Napa Valley wines can dig into some four upcoming Napa Valley winemakers dinners all taking place on the same night. I will be attending the one at Fairmont's Royal York Epic Restaurant, where five special imported wines from Clos du Val, Hendry Ranch and Rombauer Vineyards will be presented by winery representatives. To see the menu click here. Tickets are $125 (plus taxes and gratuities) - call 416-860-6949.

On Monday, April 11th, the Chief Winemaker of Beringer, Ed Sbragia hosts a Beringer Wine Dinner at Truffles in the Four Seasons Hotel starting at 6:30 pm. To see the menu click here Tickets are $120 per person (plus taxes and gratuities). Call 416-928-7331.

On

Sunday, April 17th

,

Alis Arrowood

presents her portfolio and answers any wine-related questions at a winemaker's dinner at

Hemispheres

Restaurant & Bistro (lobby level Metropolitan Hotel at 110 Chestnut Street). Reception kicks off at 6:00 p.m. and tickets are $175 per person (plus taxes and gratuities).

To see the menu

click here

.

For reservations, please call 416-599

-

8000

2001-2002-2003-2004-2005 Tasting Note Database
Our tasting note database from December 31, 2000 to February 2005, covers every Vintages release product for the past 50 months. There are more than 8,000 notes in the database data. Just enter the name of the product, supplier name or CSPC number. Or you can search by type of wine, country of origin, even wine agent! Nothing could be easier. Also you can get information on the agent by clicking on the agent's name, as well as current LCBO store inventory by clicking on "Check LCBO Availability", which will automatically tell you the number of bottles at LCBO as of last night.

To use our winefind.ca Tasting Notes Database: click here


** For All Visitors **
Vintages May 2005 Release
To see the complete list of upcoming 192 products click here (sorted by date of release). It includes the number of cases, which wines were presented by the LCBO, our agent ID for every product,
as well as, the 22 "In Store Discoveries" for May.
You can also see it sorted by agent click here

Copyright Food & Beverage Testing Institute of Canada 2005
Prior written permission is required for any form of reproduction
(electronic or other wise) and or quotation.
Contact Michael Vaughan at
mbv@total.net