Recent Articles
Nov. 5 - "Eyes Wide Shut" ~ Taste, texture and scent in motion
Oct. 29 - Tricks & Treats in Today's Vintages Release ~ Some Awesome Aussi Highlights
Oct. 22 - Perfect Fall Libations ~ Obscure varieties from Welschriesling to Semillon
Oct. 15 - Hop Scotch ~ The biggest whisky release on record
Oct. 8 - A Toast to the Turkey ~ Many whites, some reds and even a sparkling rosé
Oct. 1 - Barolo the King of Italian Reds
Sep. 24 - A Flood of Upcoming Tastings ~ but not a Vintages Classics in Sight
Sep. 17 - A Great Ontario Harvest ~ From just-released wines to a terrific new guide
Sep. 10 - Film Fest Fizz ~ Finding that Oscar-Winning Drink
Sep. 3 - Delicious Long Weekend Drinking ~ All but one under $20!
Aug. 27 - A new way of coding drinkability ~ And getting the best out of that bottle
Aug. 20 - The "New" Vintages Catalogue
Aug. 13 - Bargains Galore ~ Spirited Summer Matchmakers ~ From Boulard Calvados to Grand Marnier
Aug. 6 - Dealing with Disappointments ~ This Bicyclette has a flat tire!
Jul. 30 - LCBO Alternatives? ~ Regulations handcuff importers to LCBO warehouse
Jul. 23 - A French Sparkler & Greek Whites in Today's Vintages Hit Parade ~ In-Store Discoveries Reviews Disappear
Jul. 16 - French Rosé Rocks ~ Too bad you can't find them at the LCBO
Jul. 9 - Today's Vintages Release ~ Small in size but big in buys!
Jul. 2 - The Wines of Canada by John Schreiner ~ Interesting but a little thin
Jun. 25 - Boning Up for Canada Day! ~ ABC - Anything But Chardonnay A Best Buy ~ Trilogy of Grass-Free Sauvignon Blanc
Jun. 18 - Austria's Wines on a roll
Jun. 11 - Where there's Chardonnay there's Hope ~ 2,879 cases at Vintages! ~ Plus 79 New Items in Today's Vintages Release
Jun. 11 - Bottle of the Week
Kim Crawford 2004 Marlborough Sauvignon Blanc ~ Kick starts the screwcap revolution
Jun. 4 - Bodega Norton 2004 Chardonnay ~ A too-good-to-be-true Argentina gem from the General List ~ LCBO Price Book now a thing of the past!
Jun. 4 - Bottle of the Week
Codorniu Brut Clasico ~ Puts some sparkling Classics to shame
May. 28 - A Trip in a Glass ~ Fine wines to transport you to far-away destinations
May. 28 - Bottle of the Week
Zoom-Zoom-Zoomers! ~ Campari: Seeing Red ~ Setting the World Ablaze
May. 21 - Toasting Queen Victoria ~ With Discounted Reds! ~ Grab these bargains while they last!
May. 21 - Bottle of the Week
Putting a little spice into your Victoria Day Long Weekend
May. 14 - Sprouting Up Like Tulips ~ Excellent 2003 Whites at Vintages
May. 14 - Bottle of the Week
2004 Terra Boa Blanco ~ A Bargain Priced Springtime White from Portugal
May. 7 - Prince Edward County's Field of Dreams ~ Long Dog Winery - No Long Shot!
May. 7 - Bottle of the Week
For Mother's Day! ~ Veuve Clicquot La Grande Dame Champagne ~ A priceless bubbly for that priceless mother!
Apr. 30 - An increasingly confusing Vintages catalogue ~ Hard to find what you are looking for & plan purchases
Apr. 30 - Bottle of the Week
Rosemount Shiraz on a Roll!
Apr. 23 - The Wine Glass ~ The Key to getting the most out of your wines
Apr. 23 - Bottle of the Week
Making the Rum Transition
Apr. 16 - All we are saying is give pink a chance
Apr. 16 - Bottle of the Week
Talus 2002 Zinfandel ~ A Zinfully Good Anti-Luddite!
Apr. 9 - Don't be screwed by a bad cork ~ Screwcaps are the answer
Apr. 9 - Bottle of the Week
2003 Mouton Cadet Blanc ~ Canada's best selling white Bordeaux
Apr. 2 - From Fizz to Pop ~ Putting some zip into Spring
Apr. 2 - Bottle of the Week
Underberg the Ultimate Digestif! ~ Only a full bottle will do!
Mar. 26 - Canada's #1 Wine Festival 27th ~ Vancouver Playhouse International Wine Festival
Mar. 26 - Bottle of the Week
Smooth & Satisfying ~ A Luxury French Brandy at a Great Price!
Mar. 19 - German Classics for Easter
Mar. 19 - Bottle of the Week
A liqueur that Grows on Trees!
Mar. 12 - Ontario's Vinous Peaks ~ Great quality directly from the wineries!
Mar. 12 - Bottle of the Week
A Special Treat for St. Patrick's Day
Mar. 5 - Today at Vintages ~ Chardonnays starting at $8.95!
Mar. 5 - Bottle of the Week
Cynar - A One-of-a-Kind Aperitif
Feb. 26 - Cuvée Throws a Curve Ball at Ontario's Best
Feb. 19 - A Vintages Jackpot for Shiraz Fans ~ But Slim Pinot Noir Pickings
Feb. 19 - Bottle of the Week
It's Canadian fortified and exudes sweet raspberries: Southbrook Framboise - Summer in a Bottle
Feb. 12 - The Apple of my Heart ~ Calvados to the Rescue
Feb. 12 - Bottle of the Week
It's French, it's spirited and a little bit sexy: Mon dieu, it's Green Chartreuse
Feb. 5 - Uncovering the Best Classics Red
Jan. 29 - Ooh la la! ~ Fine French Values that Won't Break the Bank
Jan. 22 - Frisky Whisky for Robbie Burns Revellers
Jan. 15 - Pinotage Perfection ~ Exploring South Africa's Sole Indigenous Grape
Jan. 8 - Gems from Chile ~ Be selective in today's Vintages Release


Become A FBTI Supporter Today By Clicking Here
This not-for-profit website is dedicated to the discerning reader!

Sprouting Up Like Tulips
Excellent 2003 Whites at Vintages
© Michael Vaughan 2005


National Post Weekly Wine & Spirits Columnist
Saturday, May 14, 2005

LIVE WINE LINK
www.winefind.ca
(CLICK ON THE NAME - All listings are automatically linked to the LCBO database)
If there is a product that interests you, just click on the name below and you will instantaneously connected with the LCBO database. The product will appear in blue and all you have to do is click on the name again and then the next screen will provide details along with the store search. Just click on store search. The number of bottles in each store is updated nightly. Call the store first to see if stock still remains (each store phone number is listed).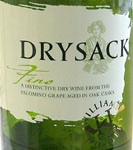 There are some definite detours in today's Vintages part two May release of 69 items, which are mostly from the "old world." Want to kick start your dinner plans? Try a cold, frosty glass of Manzanilla Sherry. This isn't a sweet, wimpy effort but the bone dry, refreshing Williams & Humbert Dry Sack Fino Sherry (905505) at $12.95. It is very light straw in colour and has an intense, seawater tinged, fresh lemon peel nose. On the palate, it is crisp, bright and very slightly salty with bracing, lemon peel flavours. Made from Palamino grapes at the sunny seaside town of Sanlucar de Barrameda, this summer aperitif will do wonders with your spicy tapas.
This totally modernized effort used to come in a burlap bag and, if memory serves me correctly, was a general list staple. It disappeared in one of the LCBO purges of "slow movers." While the quality has varied from one shipment to the next, this one happens to be very good. The secret is drinking it as soon as it is bottled, while it is still fresh. The lot number tells me that it was bottled at 7:59 am on the 314th day of 2004 – that's November 9th. It is up a buck from August 2003 when it was last available, but happily, it tastes a lot better.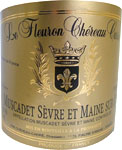 Talking about sea-like flavours, today also sees the release of a first-class Muscadet de Sèvre-et-Maine from the Loire. Chéreau-Carré 2003 Le Fleuron (653493) at $13.95 is designated as Sur Lie, which is molded into the glass bottle. The term means that the wine was permitted to age "on the lees" a technique that increases flavour and improves texture.
Coming from the heat wave 2003 vintage, this white has a light straw colour and textbook, sea-like, very slightly turpy, dried lemon nose. Made from the prolific Melon grape, it is very dry, crisp and quite well structured with mineral-driven, ripe lemon flavours. This oyster wine classic may not be for everyone, but Muscadet cognoscenti will love it!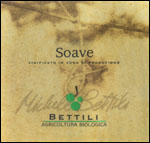 Two Italian 2003s hit the spot. The first from Italy is a pleasant, lively, summer Soave from Veneto. At only $11.95, Michele Bettili 2003 Soave (596585) has gentle apricot-citrus aromas and crowd pleasing, crisp, lightish, refreshing, citrus flavours. Designated as an "organic" wine, it has a rather high 48-ppm of free sulphur.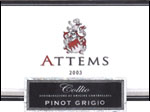 If you want something with a little more oomph, there's a very good Pinot Grigio from Friuli - Attems 2003 Pinot Grigio (707950) at $19.95. The nose is slightly cedary (from two months of partial aging in new barriques) with spicy, candied, orange-lemon fruit drop notes. On the palate it is dry and well structured with attractive, ripe, tangerine-melon-lemon flavours followed up with a lingering finish.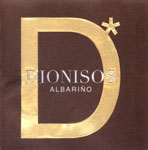 Another springtime white worth exploring comes from Galicia in the remote northwest corner of Spain. From the house of Adegas Galegas comes 2003 'O Deus Dionisos' Albariño (586602) at $18.95. Made from Albarino grapes, it comes from the Rias Baixas region and is highly sought-after in Spain, thereby explaining its elevated price. It has Viognier-inspired ripe melon and yellow plum aromas. Dry and rather well structured, look for melon, dried peach and red apple flavours, which show some crispness and very good length.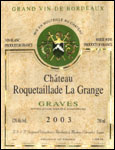 The release best buy white hails from Bordeaux - a lovely Graves blend of 60% Semillon, 20% Sauvignon and 20% Muscadelle that goes for a modest $13.95. 2003 Château Roquetaillade La Grange Blanc (240374) has slightly honeyed, ripe grapefruit aromas. It is dry and fairly tangy with harmonious, ripe, melon-grapefruit flavours and a lingering finish. This wonderful, refreshing, versatile effort is perfect for the restaurant by-the-glass section of the wine list.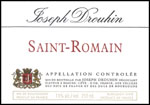 Moving back one year to 2002, Chardonnay fans should jump for joy with surprisingly decent Burgundy from the Cote de Beaune commune of Saint-Romain, which is famous for the renowned barrel-making firm of François Frères. Reasonably priced at $27.95 comes Joseph Drouhin 2002 Saint-Romain Blanc (590174), a rather rich, well-structured effort. The intense, cedary, buttered toast nose carries over on the palate along with ripe melon, lemon and lime purée notes.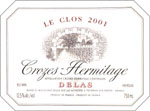 The May release red highlight comes from the Rhone – the rich, earthy, rather smoky Delas Frères 2001 Le Clos Crozes-Hermitage (654764) at $49.95. The nose is very intense and earthy, with slightly smoky, sweet plum and Moroccan leather purse notes with hints of hot road tar. It is bright, very dry, fairly rich, slightly spicy and medium-full bodied with leathery, earthy, prune and dried black cherry flavours. Nothing sheepish about this effort - where's my rack of lamb? It is not a style that will appeal to everyone!
At the other end of the spectrum, my least liked red is the peppery, bitter, resin-tinged Vineland Estates 22002 Reserve Merlot (657361) at an astonishing $29.95. As for other reds, National Post readers can sign up for our monthly insider's newsletter, which is available at a special $20 discount. To take advantage of this limited time offer click here.
Coming up
On Sunday, May 15: the 2005 Southbrook Beer Festival
Southbrook Winery will be hosting its second annual Beer Festival. There will be 18 participating breweries including: Steamwhistle, Creemore Springs, Mill Street Brewery, King Brewery, Brick Brewing Co. Cameron Brewing Co. County Cider Co. Amsterdam Brewing, Church Key, Denisons, Durham County, Great Lakes, Hockley Valley, Lakes of Muskoka, Mclausan, Wellington, F & M Brewery and Black Oak. It takes place at 1061 Major Mackenzie Drive, Maple from 12:00 pm to 4:00 pm. Tickets can be purchased in advance for $10 or at the door for $15. For information contact 905-832-2548 or email beer@southbrook.com
As for the upcoming

Vintages Taste the Classics

on

Tuesday, May 17
click here
to see the list of what is being tasted. To see the somewhat slim and uninspired Spring/Summer 2005 Edition
click here
. National Post subscribers can see see some of the tasting notes by
clicking here
. This event will be held at

The Carlu

- 444 Yonge St., 7th Floor. Contact Vintages Customer Service at 416-365-5767 or 1-800-266-4764 or www.vintages.com.
2001-2002-2003-2004-2005 Tasting Note Database
Our tasting note database from December 31, 2000 to April 2005, covers every Vintages release product for the past 52 months. There are more than 9,000 notes in the database data. Just enter the name of the product, supplier name or CSPC number. Or you can search by type of wine, country of origin, even wine agent! Nothing could be easier. Also you can get information on the agent by clicking on the agent's name, as well as current LCBO store inventory by clicking on "Check LCBO Availability", which will automatically tell you the number of bottles at LCBO as of last night.
To use our winefind.ca Tasting Notes Database: click here

** For All Visitors **
Vintages June 2005 Release
To see the complete list of upcoming 169 products click here (sorted by date of release). It includes the number of cases, which wines were presented by the LCBO, our agent ID for every product,
as well as, the 26 "In Store Discoveries" for June.
You can also see it sorted by agent click here
Copyright Food & Beverage Testing Institute of Canada 2005
Prior written permission is required for any form of reproduction
(electronic or other wise) and or quotation.
Contact Michael Vaughan at
mbv@total.net