Become A FBTI Supporter Today By Clicking Here
This not-for-profit website is dedicated to the discerning reader!

A Vintages Jackpot for Shiraz Fans
But Slim Pinot Noir Pickings
© Michael Vaughan 2005


National Post Weekly Wine & Spirits Columnist
Saturday, February 19, 2005

LIVE WINE LINK
www.winefind.ca
(CLICK ON THE NAME - All listings are automatically linked to the LCBO database)
If there is a product that interests you, just click on the name below and you will instantaneously connected with the LCBO database. The product will appear in blue and all you have to do is click on the name again and then the next screen will provide details along with the store search. Just click on store search. The number of bottles in each store is updated nightly. You should call the store first to see if stock still remains (each store phone number is listed).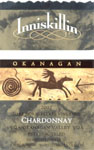 A whopping 102 new items are hitting the Vintages shelves today for February's second release. Having had the opportunity tasting most of these wines at least twice, I was moved by the serious progress made by BC wineries. Starting off with the whites, Inniskillin Okanagan Vineyards 2002 Dark Horse Estate Vineyard Chardonnay (590372) at $17.95 shines. Look for a gently spicy, honeyed nose with red apple, melon and dried pear fruit. It is pleasingly crisp on the palate with spicy, ripe pear flavours and a bright hint of toast on the finish.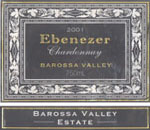 Those lusting for the best shouldn't miss Barossa Valley Estate 2001 Chardonnay Ebenezer (976324) at $29.95, which is certainly worth the extra investment. It sports a much deeper yellow colour and very attractive, complex, toasty, ripe pear purée nose. Solid and medium-full bodied, this well structured beauty exudes ripe pear purée flavours and has a lingering, hazelnut torte finish. While capable of aging for another year, it is the perfect match to poultry and white meats, such as a rack of lamb.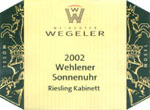 Meanwhile, Germany continues to impress with some utterly delicious values. Not to be missed is Wegeler 2002 Wehlener Sonnenuhr Riesling Kabinett (650994) at $19.95 with its vibrant, honeyed, ripe lime purée nose. With only 8.5% alcohol, this Mosel wonder has lovely, just off dry, honeyed, ripe apricot-pear-lime flavours with a refreshing finish. It is quite sensational by itself, assuming you like just a hint of sweetness, and shows great versatility. Only 50 cases are available.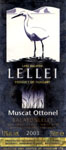 Last but not least is a bargain-priced, very spicy, gently sweetish, Hungarian effort that will marry perfectly with winter warming curries or Thai cuisine. St. Donatus 2003 Lellei Muscat Ottonel (608497) at $10.95 comes from Lake Balaton region, which is 78 km long and is the largest lake in continental Europe. The nose has intense, attractive, spicy, Muscat-lychee aromas. The taste is faintly sweet and honeyed and spicy with intense lychee flavours.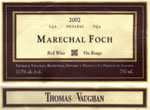 Moving on to the reds, from Ontario check out the robust Thomas & Vaughan 2002 Marechal Foch (585968) at $14.95. This is the grape that put Inniskillin on the map way back in 1974 and this rendition is very much in the classic tradition with an unusually high 13.5% alcohol. This "Best Red Hybrid" from the 2004 Cuvée has an extremely deep purple colour with a complex, spicy, sandalwood and sweet plum nose. On the palate it is gently peppery with plumy, chocolate flavours and a lingering leathery finish. Try with a lamb shank stew.
Happily, all three 2002 British Colombia reds are above average. Of the two from Quails Gate (both with a staggering 15% alcohol) I preferred another French hybrid - the cedary, cherry-driven Old Vines Foch (639625) at $19.95 over the very extracty, also cedary, Gamay Noir (590679) at $29.95.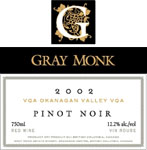 Leading the pack, however, is an inexpensive, sleeper. At only $15.95, the surprisingly tasty Gray Monk Cellars 2002 Pinot Noir (251835) is what many Sideways movie-fans might well opt for vs. the oppressively expensive selections appearing in the film. It only has 12.2% alcohol and is medium deep red in colour – obviously a bit shy on both fronts. However, when it comes to pleasing the palate, it's right on. The nose has attractive ripe strawberry fruit. Bright and medium-light bodied, the plumy-strawberry flavours finish up with a refreshing crispness.
While Pinot Noir may have new fashionability, this Vintages release has definite disappointments. From Australia, both bottles of Coldstream Hills 2002 ($29.95) were decidedly peppery and herbal. Meanwhile, both Oregon selections of Amity Pinot Noir ($22.95 and $43.95) missed the mark. Only the rather light, cherry-grapefruit flavoured Firesteed Cellars 2002 Pinot Noir (361782) might be worth trying at $18.95.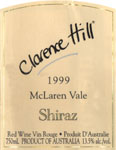 Today's best reds come from Australia where a half dozen truly excellent Shiraz await your lips. For basic good value, it is going to be hard to beat the lively, juicy Clarence Hill 1999 Shiraz (599811) at $17.95 with its spicy, ripe strawberry nose and ready-to-drink, creamy, ripe black cherry purée flavours.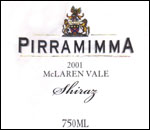 Moving up a notch, there's the very well made, juicy Kirrihill 2002 Shiraz (595454) at $23.95 from the Clare Valley. At one dollar more, the remarkable, smokey, complex Pirramimma 2001 Shiraz Reserve (987784) from South Australia's McLaren Vale is definitely worthy of a detour with solid, cassis, plum and juicy black cherry flavours.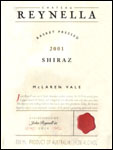 At the pinnacle are the two highest scoring reds of the release – both scoring a maximum three stars. The biggest is the rich raspberry-cherry-cassis flavoured Thomas Hardy 2000 Tintara Reserve Shiraz (599852) at $43.95. Although not quite as hefty, when it comes to value, Chateau Reynella 2001 Basket Pressed Shiraz (510628) at only $29.95 is a revelation. Deep intense purple in colour, the nose is smoke tinged with lime-purée and ripe black cherry notes. Harmonious, dry but not austere, ripe black cherry and vanilla-lime custard flavours go on and on.
Exclusive Website Recommendations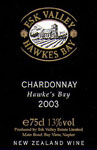 This week's white website exclusive is the Esk Valley Estate 2003 Black Label Chardonnay (595538) at $19.95. This screwcap closure effort comes from the Hawkes Bay region in the North Island and has a spicy, honeyed, buttered toast nose with hints of lemon meringue pie. On the palate you will find it very dry and quite well structured with still somewhat peppery, youthful, toasty, dried Anjou pear flavours with fine finish.
This week's red website exclusive is Santa Margherita 2002 Merlot Versato (933333) at $14.95 from Italy's Veneto. This is a 50/50 blend of Merlot aged in stainless steel (adding the fruitiness) and barrique (adding complexity and structure). As Merlot is disallowed under Veneto's DOC appellation rules, it is sold under the IGT designation. Deep intense purple colour, the nose shows fine ripe plums, chocolate and warm chestnut purée. It is well-structured, dry, and harmonious with earthy, ripe plum and black cherry flavours.
Vintages XO Calvados Update
From last week's column, it appears that the February 5th release of my *** Best Buy Boulard Calvados Pays d'Auge XO (960773) at $64.95 still sits in the warehouse - it never made it to the stores! Apparently it has something to do with the fact that it has 43% alcohol and the label says 40% - so all the bottles have to have special stickers put on before being sold!
LTO & AirMile Offers
This is the last week to take advantage of the LTO (limited time offers) and AirMiles bonuses (to February 27). General List wine highlights include Mouton Cadet Blanc (2527) at $12.40 with 4 bonus AirMiles; Mouton Cadet Rouge (943) at $13.40 with 4 bonus AirMiles; Duboeuf Macon-Villages (110122) at $12.95 with 4 AirMiles; Duboeuf Beaujolais (212480) at $11.95 with 4 AirMiles.
Spirit highlights include:

Grand Marnier

(1784) at $44.15 with 10 bonus AirMiles;

Grand Marnier Louis-Alexandre

(525261) at $74.50 with 12 bonus AirMiles;

St-Remy Napoleon XO

(General List 557108) at $25.10 with 5 bonus AirMiles. To see the full list of 208 items

click here
2001-2002-2003-2004-2005 Tasting Note Database
Our tasting note database from December 31, 2000 to January 2005, covers every Vintages release product for the past 48 months. There are more than 8,000 notes in the database data. Just enter the name of the product, supplier name or CSPC number. Or you can search by type of wine, country of origin, even wine agent! Nothing could be easier. Also you can get information on the agent by clicking on the agent's name, as well as current LCBO store inventory by clicking on "Check LCBO Availability", which will automatically tell you the number of bottles at LCBO as of last night.
To use our winefind.ca Tasting Notes Database: click here

** For All Visitors **
Vintages March 2005 Release
To see the complete list of upcoming 199 products click here (sorted by date of release). It includes the number of cases, which wines were presented by the LCBO, our agent ID for every product,
as well as, the 30 "In Store Discoveries" for March.
You can also see it sorted by agent click here
Copyright Food & Beverage Testing Institute of Canada 2005
Prior written permission is required for any form of reproduction
(electronic or other wise) and or quotation.
Contact Michael Vaughan at
mbv@total.net