Recent Articles
Sep. 3 - Delicious Long Weekend Drinking ~ All but one under $20!
Aug. 27 - A new way of coding drinkability ~ And getting the best out of that bottle
Aug. 20 - The "New" Vintages Catalogue
Aug. 13 - Bargains Galore ~ Spirited Summer Matchmakers ~ From Boulard Calvados to Grand Marnier
Aug. 6 - Dealing with Disappointments ~ This Bicyclette has a flat tire!
Jul. 30 - LCBO Alternatives? ~ Regulations handcuff importers to LCBO warehouse
Jul. 23 - A French Sparkler & Greek Whites in Today's Vintages Hit Parade ~ In-Store Discoveries Reviews Disappear
Jul. 16 - French Rosé Rocks ~ Too bad you can't find them at the LCBO
Jul. 9 - Today's Vintages Release ~ Small in size but big in buys!
Jul. 2 - The Wines of Canada by John Schreiner ~ Interesting but a little thin
Jun. 25 - Boning Up for Canada Day! ~ ABC - Anything But Chardonnay A Best Buy ~ Trilogy of Grass-Free Sauvignon Blanc
Jun. 18 - Austria's Wines on a roll
Jun. 11 - Where there's Chardonnay there's Hope ~ 2,879 cases at Vintages! ~ Plus 79 New Items in Today's Vintages Release
Jun. 11 - Bottle of the Week
Kim Crawford 2004 Marlborough Sauvignon Blanc ~ Kick starts the screwcap revolution
Jun. 4 - Bodega Norton 2004 Chardonnay ~ A too-good-to-be-true Argentina gem from the General List ~ LCBO Price Book now a thing of the past!
Jun. 4 - Bottle of the Week
Codorniu Brut Clasico ~ Puts some sparkling Classics to shame
May. 28 - A Trip in a Glass ~ Fine wines to transport you to far-away destinations
May. 28 - Bottle of the Week
Zoom-Zoom-Zoomers! ~ Campari: Seeing Red ~ Setting the World Ablaze
May. 21 - Toasting Queen Victoria ~ With Discounted Reds! ~ Grab these bargains while they last!
May. 21 - Bottle of the Week
Putting a little spice into your Victoria Day Long Weekend
May. 14 - Sprouting Up Like Tulips ~ Excellent 2003 Whites at Vintages
May. 14 - Bottle of the Week
2004 Terra Boa Blanco ~ A Bargain Priced Springtime White from Portugal
May. 7 - Prince Edward County's Field of Dreams ~ Long Dog Winery - No Long Shot!
May. 7 - Bottle of the Week
For Mother's Day! ~ Veuve Clicquot La Grande Dame Champagne ~ A priceless bubbly for that priceless mother!
Apr. 30 - An increasingly confusing Vintages catalogue ~ Hard to find what you are looking for & plan purchases
Apr. 30 - Bottle of the Week
Rosemount Shiraz on a Roll!
Apr. 23 - The Wine Glass ~ The Key to getting the most out of your wines
Apr. 23 - Bottle of the Week
Making the Rum Transition
Apr. 16 - All we are saying is give pink a chance
Apr. 16 - Bottle of the Week
Talus 2002 Zinfandel ~ A Zinfully Good Anti-Luddite!
Apr. 9 - Don't be screwed by a bad cork ~ Screwcaps are the answer
Apr. 9 - Bottle of the Week
2003 Mouton Cadet Blanc ~ Canada's best selling white Bordeaux
Apr. 2 - From Fizz to Pop ~ Putting some zip into Spring
Apr. 2 - Bottle of the Week
Underberg the Ultimate Digestif! ~ Only a full bottle will do!
Mar. 26 - Canada's #1 Wine Festival 27th ~ Vancouver Playhouse International Wine Festival
Mar. 26 - Bottle of the Week
Smooth & Satisfying ~ A Luxury French Brandy at a Great Price!
Mar. 19 - German Classics for Easter
Mar. 19 - Bottle of the Week
A liqueur that Grows on Trees!
Mar. 12 - Ontario's Vinous Peaks ~ Great quality directly from the wineries!
Mar. 12 - Bottle of the Week
A Special Treat for St. Patrick's Day
Mar. 5 - Today at Vintages ~ Chardonnays starting at $8.95!
Mar. 5 - Bottle of the Week
Cynar - A One-of-a-Kind Aperitif
Feb. 26 - Cuvée Throws a Curve Ball at Ontario's Best
Feb. 19 - A Vintages Jackpot for Shiraz Fans ~ But Slim Pinot Noir Pickings
Feb. 19 - Bottle of the Week
It's Canadian fortified and exudes sweet raspberries: Southbrook Framboise - Summer in a Bottle
Feb. 12 - The Apple of my Heart ~ Calvados to the Rescue
Feb. 12 - Bottle of the Week
It's French, it's spirited and a little bit sexy: Mon dieu, it's Green Chartreuse
Feb. 5 - Uncovering the Best Classics Red
Jan. 29 - Ooh la la! ~ Fine French Values that Won't Break the Bank
Jan. 22 - Frisky Whisky for Robbie Burns Revellers
Jan. 15 - Pinotage Perfection ~ Exploring South Africa's Sole Indigenous Grape
Jan. 8 - Gems from Chile ~ Be selective in today's Vintages Release


Become A FBTI Supporter Today By Clicking Here
This not-for-profit website is dedicated to the discerning reader!

Canada's #1 Wine Festival 27th
Vancouver Playhouse International Wine Festival
© Michael Vaughan 2005


National Post Weekly Wine & Spirits Columnist
Saturday, March 26, 2005

LIVE WINE LINK
www.winefind.ca
(CLICK ON THE NAME - All listings are automatically linked to the LCBO database)
If there is a product that interests you, just click on the name below and you will instantaneously connected with the LCBO database. The product will appear in blue and all you have to do is click on the name again and then the next screen will provide details along with the store search. Just click on store search. The number of bottles in each store is updated nightly. Call the store first to see if stock still remains (each store phone number is listed).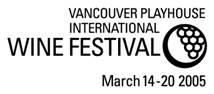 I am wrapping up five days of seemingly endless tastings at the 27th annual Vancouver Playhouse International Wine Festival, which ended last Sunday. Festival activist Betty Verkuil asks me: "How come you don't cover our event back east?" I reply that I'm actually helping them out as all the events completely sell out! "Do you really want Torontonians filling up the spots reserved for enthusiastic Vancouverites?" I ask.
Of course, it is unlikely that many Torontonians would bother making the trip. They smugly think that TO has Canada's biggest and best wine events – demonstrating that ignorance is bliss. Let me shatter this Hogtown illusion - there isn't a better-organized, in-depth wine festival in Canada than the weeklong fundraiser for the Playhouse Theatre Company.
Consider that it features 49 events, serves over 1,100 wines (700+ in the International Festival Tasting Room alone) from 174 wineries representing 17 countries (to see the list of wineries click here; to see the wines presented click here). Of course, why would a self-respecting Torontonian want to visit Vancouver where the trees are in full blossom and daffodils and tulips the order of the day, when one can enjoy our everlasting ice and snow?
This year's Playhouse theme region was South Africa and 31 wineries were pouring 124 wines in a special "Discover South Africa" section. The seminars were the stuff dreams are made of and included extended panels of professionals each of whom addressed the wines being presented.
For trade buyers, the event is a shopper's paradise. There are two trade days when restaurateurs can meet the winemakers. Better yet, the BC liquor board waived the 50% deposit required for all private licensee orders during the Festival. They also waived all taxes on the extensive Nederburg fundraising wine auction! Indeed, I was surprised to find BC liquor board buyers proactively prowling the floor looking for great buys! Of course, all 700+ wines on show were available for consumers to buy, many at great prices, right at the show itself.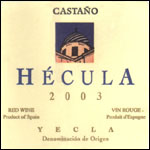 Alas, I didn't see anyone from the LCBO at the show, which is too bad because they might have learned a thing or two! LCBO buyers, for instance, might have rediscovered the delicious, well-priced (under $14) Bodegas Castano 2003 Hecula - a Spanish red, which hasn't been seen in Vintages for much too long!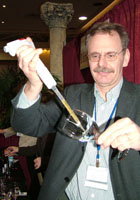 One of the great things about the Playhouse is the quality and enthusiasm of attendees, which reflects the wines on display. How often will you ever see a German winemaker, in this case Rainer Lingenfelder, dolling out small amounts (25 microlitres to be exact with the help of a medical syringe) of his stunningly delicious Lingenfelder 2003 Scheurebe Trokenbeerenauslese Goldberg, which retails for $298 per half bottle? Here is a luscious dessert wine that is actually worth the $23.84 per ounce price tag! If Burgundy was on your mind, you could drift past Louis Latour stand for a small fix of Louis Latour 2002 Corton Charlemagne. Great stuff!
Another great thing about the Playhouse is that you can actually smell the wine. Unlike Toronto's wine shows (consumer and trade alike), there is no penetrating odour of deep fat fryers! And despite being an all-you-can-drink event, there is an amazing level of restraint. The sheer lack of clutter is also refreshing – all "booths" are essentially the same, featuring just four wines each.
As for the best buys, there were so many that it is hard to know where to begin. I was struck by the juicy fruit flavours of many recent BC releases. Especially pleasing was Sumac Ridge Private Reserve 2003 Gewurztraminer (142893), a delicious Easter wine for only $12.95 with spicy, gently honeyed, ripe melon lychee flavours. While available in many LCBO stores (to check availability click here), it is perplexing that Canada's # 1 best buy Gewurz has never been listed in the LCBO Price Book. It is one of those invisible LCBO "destination" wines, which never appears anywhere making it virtually impossible for anyone to know that they exist. Search the LCBO website under "destination" and nothing about these wines/stores appears. Unfortunately, my LCBO request for an updated list of wines in this programme went unanswered.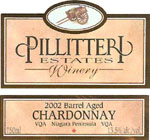 Given the enthusiasm (may we say chauvinism?) of BC buyers, few Ontario wineries dare present their wares. It was refreshing to see Charles Pillitteri working the floor with his cedary, ripe, lemon meringue flavoured Pillitteri 2002 Barrel Aged Chardonnay (349175) - my winery-only best buy selection at a mere $18.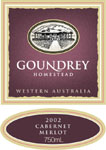 Today is the last day sale for some 213 General List LTO/AirMiles offers. From Australia, Goundrey 2002 Cabernet/Merlot (585653) at $11.95 (reduced from $13.95) would be a tasty Easter treat with its juicy, ready-to-enjoy, ripe blackberry-cherry flavours. Full sale details are available on my website (click here to see the combined LTO/AirMiles list). National Post readers wishing for a free download of our March edition of Vintage Assessments may use the npreader password for access. Happy Easter!
2001-2002-2003-2004-2005 Tasting Note Database
Our tasting note database from December 31, 2000 to January 2005, covers every Vintages release product for the past 48 months. There are more than 8,000 notes in the database data. Just enter the name of the product, supplier name or CSPC number. Or you can search by type of wine, country of origin, even wine agent! Nothing could be easier. Also you can get information on the agent by clicking on the agent's name, as well as current LCBO store inventory by clicking on "Check LCBO Availability", which will automatically tell you the number of bottles at LCBO as of last night.
To use our winefind.ca Tasting Notes Database: click here

** For All Visitors **
Vintages April 2005 Release
To see the complete list of upcoming 186 products click here (sorted by date of release). It includes the number of cases, which wines were presented by the LCBO, our agent ID for every product,
as well as, the 15 "In Store Discoveries" for April.
You can also see it sorted by agent click here
Copyright Food & Beverage Testing Institute of Canada 2005
Prior written permission is required for any form of reproduction
(electronic or other wise) and or quotation.
Contact Michael Vaughan at
mbv@total.net