Recent Articles
Nov. 5 - "Eyes Wide Shut" ~ Taste, texture and scent in motion
Oct. 29 - Tricks & Treats in Today's Vintages Release ~ Some Awesome Aussi Highlights
Oct. 22 - Perfect Fall Libations ~ Obscure varieties from Welschriesling to Semillon
Oct. 15 - Hop Scotch ~ The biggest whisky release on record
Oct. 8 - A Toast to the Turkey ~ Many whites, some reds and even a sparkling rosé
Oct. 1 - Barolo the King of Italian Reds
Sep. 24 - A Flood of Upcoming Tastings ~ but not a Vintages Classics in Sight
Sep. 17 - A Great Ontario Harvest ~ From just-released wines to a terrific new guide
Sep. 10 - Film Fest Fizz ~ Finding that Oscar-Winning Drink
Sep. 3 - Delicious Long Weekend Drinking ~ All but one under $20!
Aug. 27 - A new way of coding drinkability ~ And getting the best out of that bottle
Aug. 20 - The "New" Vintages Catalogue
Aug. 13 - Bargains Galore ~ Spirited Summer Matchmakers ~ From Boulard Calvados to Grand Marnier
Aug. 6 - Dealing with Disappointments ~ This Bicyclette has a flat tire!
Jul. 30 - LCBO Alternatives? ~ Regulations handcuff importers to LCBO warehouse
Jul. 23 - A French Sparkler & Greek Whites in Today's Vintages Hit Parade ~ In-Store Discoveries Reviews Disappear
Jul. 16 - French Rosé Rocks ~ Too bad you can't find them at the LCBO
Jul. 9 - Today's Vintages Release ~ Small in size but big in buys!
Jul. 2 - The Wines of Canada by John Schreiner ~ Interesting but a little thin
Jun. 25 - Boning Up for Canada Day! ~ ABC - Anything But Chardonnay A Best Buy ~ Trilogy of Grass-Free Sauvignon Blanc
Jun. 18 - Austria's Wines on a roll
Jun. 11 - Where there's Chardonnay there's Hope ~ 2,879 cases at Vintages! ~ Plus 79 New Items in Today's Vintages Release
Jun. 11 - Bottle of the Week
Kim Crawford 2004 Marlborough Sauvignon Blanc ~ Kick starts the screwcap revolution
Jun. 4 - Bodega Norton 2004 Chardonnay ~ A too-good-to-be-true Argentina gem from the General List ~ LCBO Price Book now a thing of the past!
Jun. 4 - Bottle of the Week
Codorniu Brut Clasico ~ Puts some sparkling Classics to shame
May. 28 - A Trip in a Glass ~ Fine wines to transport you to far-away destinations
May. 28 - Bottle of the Week
Zoom-Zoom-Zoomers! ~ Campari: Seeing Red ~ Setting the World Ablaze
May. 21 - Toasting Queen Victoria ~ With Discounted Reds! ~ Grab these bargains while they last!
May. 21 - Bottle of the Week
Putting a little spice into your Victoria Day Long Weekend
May. 14 - Sprouting Up Like Tulips ~ Excellent 2003 Whites at Vintages
May. 14 - Bottle of the Week
2004 Terra Boa Blanco ~ A Bargain Priced Springtime White from Portugal
May. 7 - Prince Edward County's Field of Dreams ~ Long Dog Winery - No Long Shot!
May. 7 - Bottle of the Week
For Mother's Day! ~ Veuve Clicquot La Grande Dame Champagne ~ A priceless bubbly for that priceless mother!
Apr. 30 - An increasingly confusing Vintages catalogue ~ Hard to find what you are looking for & plan purchases
Apr. 30 - Bottle of the Week
Rosemount Shiraz on a Roll!
Apr. 23 - The Wine Glass ~ The Key to getting the most out of your wines
Apr. 23 - Bottle of the Week
Making the Rum Transition
Apr. 16 - All we are saying is give pink a chance
Apr. 16 - Bottle of the Week
Talus 2002 Zinfandel ~ A Zinfully Good Anti-Luddite!
Apr. 9 - Don't be screwed by a bad cork ~ Screwcaps are the answer
Apr. 9 - Bottle of the Week
2003 Mouton Cadet Blanc ~ Canada's best selling white Bordeaux
Apr. 2 - From Fizz to Pop ~ Putting some zip into Spring
Apr. 2 - Bottle of the Week
Underberg the Ultimate Digestif! ~ Only a full bottle will do!
Mar. 26 - Canada's #1 Wine Festival 27th ~ Vancouver Playhouse International Wine Festival
Mar. 26 - Bottle of the Week
Smooth & Satisfying ~ A Luxury French Brandy at a Great Price!
Mar. 19 - German Classics for Easter
Mar. 19 - Bottle of the Week
A liqueur that Grows on Trees!
Mar. 12 - Ontario's Vinous Peaks ~ Great quality directly from the wineries!
Mar. 12 - Bottle of the Week
A Special Treat for St. Patrick's Day
Mar. 5 - Today at Vintages ~ Chardonnays starting at $8.95!
Mar. 5 - Bottle of the Week
Cynar - A One-of-a-Kind Aperitif
Feb. 26 - Cuvée Throws a Curve Ball at Ontario's Best
Feb. 19 - A Vintages Jackpot for Shiraz Fans ~ But Slim Pinot Noir Pickings
Feb. 19 - Bottle of the Week
It's Canadian fortified and exudes sweet raspberries: Southbrook Framboise - Summer in a Bottle
Feb. 12 - The Apple of my Heart ~ Calvados to the Rescue
Feb. 12 - Bottle of the Week
It's French, it's spirited and a little bit sexy: Mon dieu, it's Green Chartreuse
Feb. 5 - Uncovering the Best Classics Red


Become A FBTI Supporter Today By Clicking Here
This not-for-profit website is dedicated to the discerning reader!

A Trip in a Glass
Fine wines to transport you to far-away destinations
© Michael Vaughan 2005


National Post Weekly Wine & Spirits Columnist
Saturday, May 28, 2005

LIVE WINE LINK
www.winefind.ca
(CLICK ON THE NAME - All listings are automatically linked to the LCBO database)
If there is a product that interests you, just click on the name below and you will instantaneously connected with the LCBO database. The product will appear in blue and all you have to do is click on the name again and then the next screen will provide details along with the store search. Just click on store search. The number of bottles in each store is updated nightly. Call the store first to see if stock still remains (each store phone number is listed).

One of the great joys of tasting wine is imagining a visit to the region where the wine was made. Judging by today's Vintages release of four Ports and a Madeira, I am packing my make-believe bags and heading to Portugal.

To start with, it seems that Vintages has finally got something right, even if it isn't the timing. For the first time in memory, the entire June release of five fortified wines, have all attained a "recommended" status. Given how fussy I am, that isn't an easy task!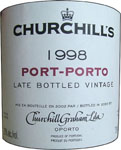 While fortified wines are not things one usually associates with the end of May, fine 1998 LBV (Late Bottles Vintage) in the $23 range are always welcome.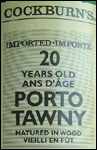 Of the two released, I give a slight edge to the intensely purple coloured Churchill's 1998 LBV Port (596627) at $23.95 with its sweet, plumy-prune flavours (being released June 11). If you want something with more age, Cockburn's 20 Years Old Tawny 'Director's Reserve' Port (368076) at $59.95 hits the spot with its creamy, caramel-chocolate-plum flavours (also June 11).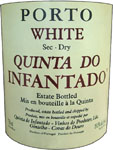 Of course, white Port is perfect for this time of year especially when served well chilled by itself or as an aperitif on the rocks with a twist of lemon. Imagine drifting down the Duoro River surrounded by those steep terraces as the temperature soars to 48 C clutching a chilled pitcher of Quinta Do Infantado White Port (592865) at $17.95. While relishing its sweet tangerine and honeyed apricot flavours, remember to keep it refrigerated once opened.
Many are surprised to discover that certain Madeiras can be served in the identical manner. The lightest and driest style is known as Sercial and was originally named after the Cerceal grape from which it was once made. The style is not that well known and this is only the fourth Sercial to surface in Vintages in five years, so don't miss it.
Cossart Gordon Madeira Sercial 5 Years Old Fine Dry (722975)at $21.95 is one of those succulent sippers taken in the late afternoon in the warmth the setting sun on the terrace of Madeira luxurious landmark Reid's Palace Hotel. A refreshing, gently bitter finish balances its sweet, ripe lemon peel and quince flavours. A perfect foil for warm hors d'oeuvres hopefully served by someone wearing spotless white gloves.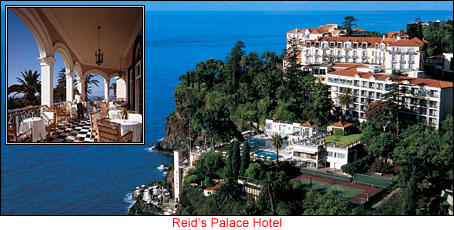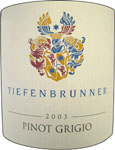 Getting back to reality and moving on to the whites, it is unfortunate that the words inexpensive and delicious don't seem to come together very often in today's release. The best buy is the aromatic, ripe melon flavoured from Italy's Alto Adige. Tiefenbrunner 2003 Pinot Grigio (954024) at $16.95 is the kind of wine you will want to share during that romantic Italian vacation. Serve this and you won't be singing O Solo Mio!
This release has two stellar Chardonnays. The first, a Pouilly-Fuissé, comes from southern Burgundy known as Maconnais. Decades ago, Chablis and Pouilly-Fuissé were the starters of choice, at least if you could afford it. It seems, however, that the reputation of the latter was tarnished by some inconsequential, overpriced wines capitalizing on the wine's reputation.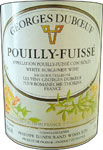 Happily, Georges Duboeuf 2003 Pouilly-Fuissé (732768) at $26.95 is a testimonial of what can be done in an extremely hot year. It is very well balanced with lots of delicious, bright, ripe Anjou pear flavours and a lingering finish. First class!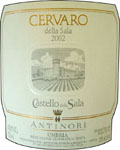 Moving upwards, Antinori 2002 Cervaro Della Sala (512376) at $53.95 is an absolute classic from Italy's Umbria. The mineral-tinged, rich, ripe pear purée flavors with hints of buttered toast and lime are actually worth the investment!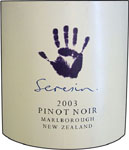 Moving to reds, Pinot Noir fans should make a beeline to New Zealand's Seresin Estate 2003 Pinot Noir (655167), which at $39.95 outperforms the Burgundies costing up to $64.95! Unfiltered and aged for 15 months in French oak (25% new), it has very gently smoky, earthy, plumy, dried ripe black cherry flavours and a cedar tinged finish. Originating in the Marlborough region, only 56 cases (of 6) of this In Store Discovery (ISD) was released yesterday.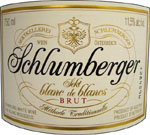 Finally, if you like to waltz, then this Austrian sparkler will bring music to your lips.
Schlumberger Blanc de Blancs Brut Sekt
(284596) at only $13.95 is made in the classic French "méthode traditionnelle". Its effervescent, zesty, melon-citrus flavours make you want to dance.

2001-2002-2003-2004-2005 Tasting Note Database
Our tasting note database from December 31, 2000 to April 2005, covers every Vintages release product for the past 52 months. There are more than 9,000 notes in the database data. Just enter the name of the product, supplier name or CSPC number. Or you can search by type of wine, country of origin, even wine agent! Nothing could be easier. Also you can get information on the agent by clicking on the agent's name, as well as current LCBO store inventory by clicking on "Check LCBO Availability", which will automatically tell you the number of bottles at LCBO as of last night.
To use our winefind.ca Tasting Notes Database: click here

** For All Visitors **
Vintages June 2005 Release
To see the complete list of upcoming 169 products click here (sorted by date of release). It includes the number of cases, which wines were presented by the LCBO, our agent ID for every product,
as well as, the 26 "In Store Discoveries" for June.
You can also see it sorted by agent click here
Copyright Food & Beverage Testing Institute of Canada 2005
Prior written permission is required for any form of reproduction
(electronic or other wise) and or quotation.
Contact Michael Vaughan at
mbv@total.net