Recent Articles
Jan. 26 - 2005 A Miracle Vintage ~ Tumultuous Week of Highs and Lows
Jan. 19 - Looking for Value? ~ Wines from Argentina to the Rescue
Jan. 12 - Looking Back - Looking Ahead ~ Spanish Wines Looking Up
Jan. 5 - New Year Bargains at Vintages
Dec. 29 - Having a Sparkling New Year's Eve
Dec. 22 - Sumptuous Sippers ~ For days with Slippers
Dec. 15 - Wine Awards Canada - Charting 339 of Ontario's Best ~ Toasting Ontario's Best Sparklers from Brut to Gently Sweet
Dec. 8 - A Sparkling Vintages Release ~ But buy carefully
Dec. 1 - Holiday Gifting ~ The twin pack is the way to go
Nov. 24 - Eight Buys from Today's Vintages Release
Nov. 17 - Introducing the Signature Selection
Nov. 10 - 2005 Burgundy ~ The wine gurus like it!
Nov. 3 - Magic in Montreal ~ Le Marché an Inspiration for Local Wineries
Oct. 27 - Scary Times at Vintages ~ From Tricks to Treats
Oct. 13 -Today at Vintages ~ Bordeaux and Much More
Oct. 6 - Wine Auction Fever ~ Confessions of a Wine Auction Junkie ~ Forget Screaming Eagle and pass the Rum
Sep. 29 - Southern French Accents
Sep. 22 - Perfect for an Autumn day ~ Is that a bottle of spicy wine under your kilt?
Sep. 15 - A Celebration of the Ontario's harvest ~ Faces behind great wines
Sep. 8 - Reel Wines for Real Film Lovers ~ Can't snuggle? Here's what to smuggle! ~ Plus Ontario Recommendations
Sep. 1 - Dust off your Lederhosen ~ Austrian Wines Finally Unleashed in Vintages
Aug. 25 - Summer Twilight Selections ~ Spanish Synergy
Aug. 18 - The Wines of Chile ~ Soaring to the peaks of the Andes
Aug. 11 - Discovering Greece - a wine odyssey ~ Splendid Assyrtiko from Santorini
Aug. 4 - Spain - From the Classics to the Cutting Edge ~ Revving up for Rioja
Jul. 28 - Days of Wine & Roses no more! ~ Under $10 wines a rare breed
Jul. 21 - Que Sera, Syrah ~ Big, Smoky and Beautiful
Jul. 14 - Finding the best wine matches ~ Sizzling Seafood at Scaramouche
Jul. 7 - Sizzling Sauvignon Blanc ~ Vintages Best Buy Whites


Become an FBTI Supporter today
Get Michael Vaughan's Buying Guide
for January 5th & 19th Vintages Release
Click Here
Looking for Value?
Wines from Argentina to the Rescue
© Michael Vaughan 2008
National Post Weekly Columnist
Saturday, January 19, 2008
CLICK ON THE NAME
All listings are automatically linked to the LCBO database
If there is a product that interests you, just click on the name below and you will instantaneously connected with the LCBO database. The product will appear in blue and all you have to do is click on the name again and then the next screen will provide details along with the store search. Just click on store search. The number of bottles in each store is updated nightly. Call the store first to see if stock still remains (each store phone number is listed).
Today's Vintages release highlights 22 selections from Argentina, one of the world's hottest wine regions. It seems that the new, high altitude wines from the Mendoza region have captured the imagination of wine lovers everywhere. Having visited the vineyards first hand in 2001 and again in 2006, I can attest to the dramatic changes in just five years. From out of nowhere, Malbec has become a highly sought-after grape. The wines are brighter, fresher and fruitier than ever before and, better yet, the price-quality ratio is usually extremely good.

Before focusing on the reds, I must mention the lone white - Lurton 2007 Flor de Torrontés Reserva (55475) at $15.85. Torrontés is a locally grown aromatic variety, which has flavours reminiscent of European Muscat and Gewurztraminer. It flourishes Argentina and this is a very good example. It's dry, bright and rather spicy with floral, honeyed, Muscat-lychee flavours. It pairs perfectly with hot Thai and Indian cuisine. Although not everyone is keen on its spicy flavours, it's definitely worth trying.

Dealing with the reds alphabetically by variety, Bonarda is a grape that is usually found in Italy's Piedmont. While there is some fuzziness about the genealogy of the variety found in Argentina, Bodega Trapiche's Broquel 2005 Bonarda (55558) at $15.85 is a taste treat. It's dry, well structured and harmonious with plummy, juicy, black cherry flavours. It is long maceration of the freshly crushed grapes (at least 25 days) in small concrete vats, which boosts flavours and mouthfeel.

Moving on to the half dozen Malbecs, it's interesting to see the variety of styles - from quaffable and juicy to being more serious, age worthy and complex. The fruit is usually focused on ripe red and black cherries. I liked the brightness and delightful quaffability of Trumpeter 2006 Malbec (711705) at $13.85, which is a real crowd-pleaser and best consumed over the next 12 months.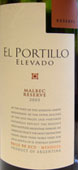 If you are looking for something with more structure and holding power consider Bodegas Salentein's El Portillo Elevado 2005 Malbec Reserve (55418) at $17.80. Like the Torrontés, it too comes from the sky-high Uco Valley. It is quite rich on the palate with ripe plum, black cherry and lingering vanilla stick flavours. Good today, it will be even better in a year from now.

Another fine buy is Finca El Retiro 2004 Tempranillo Reserva Especial (57216) at $14.85. Tempranillo is a Spanish grape that excels in Rioja and has long been over cropped in Argentina. By reducing yields, flavours have improved and this vanilla-scented charmer shows ready to enjoy, ripe, plummy, cherry flavours.
At the higher end of the price scale is Bodega Catena Zapata 2005 Syrah (55483) at $19.80, which has a spicy, gently earthy, cooked plum nose followed up by cedary, harmonious, black cherry purée flavours.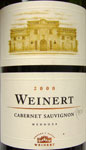 For Bordeaux fans, Weinert 2003 Merlot (656371) at $14.85 might be worth a look with its cedar-tinged, stewed plum flavours with hints of earth and a new leather purse. This and their even more idiosyncratic 2000 Cabernet Sauvignon (656363) at $16.85 are not for every palate. They usually go best with roast beef or a steak and are age worthy.
Looking for a really great buy? Consider Astica 2006 Merlot-Malbec (572602), which is on the LCBO general List for only $15.10 a magnum (equivalent to $7.55 a bottle). It's mellow, ready to enjoy, plummy, red and black cherry flavours show good versatility and are real crowd pleasers.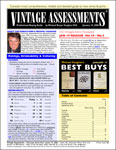 To help you cope with today's extensive Vintages release, I am providing National Post readers with the abbreviated January 19th edition of Vintage Assessments - to download click here.

2001 - 2008 Tasting Note Database
Our tasting note database from December 31, 2000 to January 2008, covers every Vintages release product for the past 85 months. There are more than 17,000 notes in the database data. Just enter the name of the product, supplier name or CSPC number. Or you can search by type of wine, country of origin, even wine agent! Nothing could be easier. Also you can get information on the agent by clicking on the agent's name, as well as current LCBO store inventory by clicking on "Check LCBO Availability", which will automatically tell you the number of bottles at LCBO as of last night.
To use our Tasting Notes Database: click here

** For All Visitors **
Vintages Releases
To see the complete list of upcoming products from the
January 19 release, including In-Store Discovery items,
click here (sorted by date of release).
You can also see it sorted by agent click here
To see the complete list of upcoming products from the
February 2 release, including In-Store Discovery items,
click here (sorted by date of release).
You can also see it sorted by agent click here
To see the complete list of upcoming products from the
February 16 release, including In-Store Discovery items,
click here (sorted by date of release).
You can also see it sorted by agent click here
Copyright Food & Beverage Testing Institute of Canada 2008
Prior written permission is required for any form of reproduction
(electronic or other wise) and or quotation.
Contact Michael Vaughan at
mbv@total.net