Recent Articles
Jan. 26 - 2005 A Miracle Vintage ~ Tumultuous Week of Highs and Lows
Jan. 19 - Looking for Value? ~ Wines from Argentina to the Rescue
Jan. 12 - Looking Back - Looking Ahead ~ Spanish Wines Looking Up
Dec. 29 - Having a Sparkling New Year's Eve
Dec. 22 - Sumptuous Sippers ~ For days with Slippers
Dec. 15 - Wine Awards Canada - Charting 339 of Ontario's Best ~ Toasting Ontario's Best Sparklers from Brut to Gently Sweet
Dec. 8 - A Sparkling Vintages Release ~ But buy carefully
Dec. 1 - Holiday Gifting ~ The twin pack is the way to go
Nov. 24 - Eight Buys from Today's Vintages Release
Nov. 17 - Introducing the Signature Selection
Nov. 10 - 2005 Burgundy ~ The wine gurus like it!
Nov. 3 - Magic in Montreal ~ Le Marché an Inspiration for Local Wineries
Oct. 27 - Scary Times at Vintages ~ From Tricks to Treats
Oct. 13 -Today at Vintages ~ Bordeaux and Much More
Oct. 6 - Wine Auction Fever ~ Confessions of a Wine Auction Junkie ~ Forget Screaming Eagle and pass the Rum
Sep. 29 - Southern French Accents
Sep. 22 - Perfect for an Autumn day ~ Is that a bottle of spicy wine under your kilt?
Sep. 15 - A Celebration of the Ontario's harvest ~ Faces behind great wines
Sep. 8 - Reel Wines for Real Film Lovers ~ Can't snuggle? Here's what to smuggle! ~ Plus Ontario Recommendations
Sep. 1 - Dust off your Lederhosen ~ Austrian Wines Finally Unleashed in Vintages
Aug. 25 - Summer Twilight Selections ~ Spanish Synergy
Aug. 18 - The Wines of Chile ~ Soaring to the peaks of the Andes
Aug. 11 - Discovering Greece - a wine odyssey ~ Splendid Assyrtiko from Santorini
Aug. 4 - Spain - From the Classics to the Cutting Edge ~ Revving up for Rioja
Jul. 28 - Days of Wine & Roses no more! ~ Under $10 wines a rare breed
Jul. 21 - Que Sera, Syrah ~ Big, Smoky and Beautiful
Jul. 14 - Finding the best wine matches ~ Sizzling Seafood at Scaramouche
Jul. 7 - Sizzling Sauvignon Blanc ~ Vintages Best Buy Whites


Become an FBTI Supporter today
Get Michael Vaughan's Buying Guide
for January 5th & 19th Vintages Release
Click Here


Sumptuous Sippers
For days with Slippers
© Michael Vaughan 2007
National Post Weekly Columnist
Saturday, December 22, 2007
CLICK ON THE NAME
All listings are automatically linked to the LCBO database
If there is a product that interests you, just click on the name below and you will instantaneously connected with the LCBO database. The product will appear in blue and all you have to do is click on the name again and then the next screen will provide details along with the store search. Just click on store search. The number of bottles in each store is updated nightly. Call the store first to see if stock still remains (each store phone number is listed).
So here it is, almost the night before Christmas, and I am into the spirits - sitting before the fire sipping a seductive rum. And it isn't just any rum. Fifteen years ago, Yesu Persaud, chairman of DDL (Demerara Distillers Limited) switched from being one of the world's largest bulk exporters into producing fine, premium-aged, Demerara rums in Guyana. Ever since the launch of his El Dorado, there's been no looking back.

I have to admit that it's almost a shame to add anything to the dangerously drinkable El Dorado 5-Year Old Demerara Rum (894014) at $23.60. The gently honeyed, gingerbread-tinged flavours are prefect served neat on the rocks. As for that special occasion, Vintages lists three aged editions: 12, 15 and 21 years old, along with the deliciously sweet, creamy El Dorado Golden Rum Cream Liqueur (34421) at $25.95. The latter is highly recommended as the perfect winter warmer.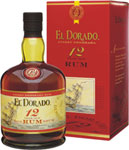 With a current $2 LTO, El Dorado 12-Year-Old Special Reserve Rum (912402) at $35.95 represents great sipping value, while the more complex (and my favourite) 15-Year-Old (705418) was the "Best in Class" Gold Medal winner at last year's International Wine & Spirits Competition in London. Here is a hint: both come in attractive, easy-to-wrap, gift boxes. The 21-Year-Old, which was the second most expensive rum in Vintages is virtually sold out.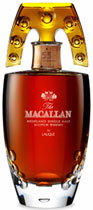 As for the ultimate spirit of the year, it has to be The Macallan 55-Years-Old Single Malt in Lalique. At a recent Harbour Sixty Steakhouse lunch, Marc Laverdiere, Macallan's Scotch whisky ambassador, liberated a wee dram of this rare 55-year-old. This 100% Speyside malt is actually a blend of two 250 L sherry casks of 1945, along with a larger 500 L cask from 1949. It has a wink of smokiness from1945 because peat, not the traditional coal, was used due to rationing. The nose is sublime - honey with woodsy-vanilla notes. The taste much fresher than expected with elegant, rounded, caramel-tinged, lingering, ripe plum flavours.
It's amazing to learn that these three barrels yielded only 420 bottles of 700 ML. This means that in 55 years, almost 70% had evaporated. Also, no water was to be added because the cask strength had fallen to 40.1% alcohol. It comes in an art deco, perfume bottle inspired, crystal decanter and will set you back $12,000 (only 10 bottles for Canada). For availability information email maltwhiskyambassador@maxxium.com
Would the original distillers ever imagine that the contents of these thee barrels would fetch over $5 million? It is just the second in a series of six bottlings - a 50-year-old (470 bottles) released in 2005 at just $8,000 apiece. Sadly, none were on hand for a comparative tasting. As for actually trying it, Harbour Sixty Steakhouse has it available at $1,000 a shot!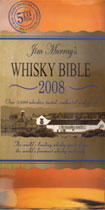 While you are not going to find this 55-year-old in Jim Murray's encyclopedic, cryptically controversial 2008 Whisky Bible, you will discover his tasting notes for both 1945 and 1949 vintages used in making it. In fact, there are detailed notes for 82 Macallan whiskies, including the untasted 50-year-old mentioned above. More than 3,800 whiskies are reviewed, of which 811 are new and 139 updated since the 2007 edition.
With 360 pages crammed with information, the tiny font size will have you reaching for a pair of reading glasses. Indispensable for any whisky lover, it's only available at Nicholas Hoare on Front Street East at $24.99 (check availability at 416-777-2665). Bargain hunters will soon be able to order it at amazon.ca for only $20.62. If desperate, email wendy@whiskybible.com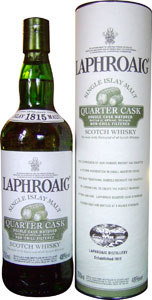 As for me, I've just put on my slippers and settling in with the 95-point Laphroaig Quarter Cask Single Islay Malt (19158) with 48% alcohol. With this peat bomb, who needs a smoldering fireplace? And at only $63.95, it is a $11,936.05 savings over the 55-year-old.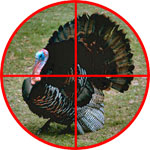 To see my suggested list of top turkey wines click here.
2001 - 2007 Tasting Note Database
Our tasting note database from December 31, 2000 to November 2007, covers every Vintages release product for the past 83 months. There are more than 15,000 notes in the database data. Just enter the name of the product, supplier name or CSPC number. Or you can search by type of wine, country of origin, even wine agent! Nothing could be easier. Also you can get information on the agent by clicking on the agent's name, as well as current LCBO store inventory by clicking on "Check LCBO Availability", which will automatically tell you the number of bottles at LCBO as of last night.
To use our Tasting Notes Database: click here

** For All Visitors **
Vintages Releases
To see the complete list of upcoming products from the
January 5 release, including In-Store Discovery items,
click here (sorted by date of release).
You can also see it sorted by agent click here
To see the complete list of upcoming products from the
January 19 release, including In-Store Discovery items,
click here (sorted by date of release).
You can also see it sorted by agent click here
Copyright Food & Beverage Testing Institute of Canada 2007
Prior written permission is required for any form of reproduction
(electronic or other wise) and or quotation.
Contact Michael Vaughan at
mbv@total.net