Recent Articles
Nov. 19 - Beaujolais Nouveau Celebrates 54 Years
Nov. 12 - Vintages Release Best Buys ~ From California to Bordeaux
Nov. 5 - "Eyes Wide Shut" ~ Taste, texture and scent in motion
Oct. 29 - Tricks & Treats in Today's Vintages Release ~ Some Awesome Aussi Highlights
Oct. 22 - Perfect Fall Libations ~ Obscure varieties from Welschriesling to Semillon
Oct. 15 - Hop Scotch ~ The biggest whisky release on record
Oct. 8 - A Toast to the Turkey ~ Many whites, some reds and even a sparkling rosé
Oct. 1 - Barolo the King of Italian Reds
Sep. 24 - A Flood of Upcoming Tastings ~ but not a Vintages Classics in Sight
Sep. 17 - A Great Ontario Harvest ~ From just-released wines to a terrific new guide
Sep. 10 - Film Fest Fizz ~ Finding that Oscar-Winning Drink
Sep. 3 - Delicious Long Weekend Drinking ~ All but one under $20!
Aug. 27 - A new way of coding drinkability ~ And getting the best out of that bottle
Aug. 20 - The "New" Vintages Catalogue
Aug. 13 - Bargains Galore ~ Spirited Summer Matchmakers ~ From Boulard Calvados to Grand Marnier
Aug. 6 - Dealing with Disappointments ~ This Bicyclette has a flat tire!
Jul. 30 - LCBO Alternatives? ~ Regulations handcuff importers to LCBO warehouse
Jul. 23 - A French Sparkler & Greek Whites in Today's Vintages Hit Parade ~ In-Store Discoveries Reviews Disappear
Jul. 16 - French Rosé Rocks ~ Too bad you can't find them at the LCBO
Jul. 9 - Today's Vintages Release ~ Small in size but big in buys!
Jul. 2 - The Wines of Canada by John Schreiner ~ Interesting but a little thin
Jun. 25 - Boning Up for Canada Day! ~ ABC - Anything But Chardonnay A Best Buy ~ Trilogy of Grass-Free Sauvignon Blanc
Jun. 18 - Austria's Wines on a roll
Jun. 11 - Where there's Chardonnay there's Hope ~ 2,879 cases at Vintages! ~ Plus 79 New Items in Today's Vintages Release
Jun. 11 - Bottle of the Week
Kim Crawford 2004 Marlborough Sauvignon Blanc ~ Kick starts the screwcap revolution
Jun. 4 - Bodega Norton 2004 Chardonnay ~ A too-good-to-be-true Argentina gem from the General List ~ LCBO Price Book now a thing of the past!
Jun. 4 - Bottle of the Week
Codorniu Brut Clasico ~ Puts some sparkling Classics to shame
May. 28 - A Trip in a Glass ~ Fine wines to transport you to far-away destinations
May. 28 - Bottle of the Week
Zoom-Zoom-Zoomers! ~ Campari: Seeing Red ~ Setting the World Ablaze
May. 21 - Toasting Queen Victoria ~ With Discounted Reds! ~ Grab these bargains while they last!
May. 21 - Bottle of the Week
Putting a little spice into your Victoria Day Long Weekend
May. 14 - Sprouting Up Like Tulips ~ Excellent 2003 Whites at Vintages
May. 14 - Bottle of the Week
2004 Terra Boa Blanco ~ A Bargain Priced Springtime White from Portugal
May. 7 - Prince Edward County's Field of Dreams ~ Long Dog Winery - No Long Shot!
May. 7 - Bottle of the Week
For Mother's Day! ~ Veuve Clicquot La Grande Dame Champagne ~ A priceless bubbly for that priceless mother!
Apr. 30 - An increasingly confusing Vintages catalogue ~ Hard to find what you are looking for & plan purchases
Apr. 30 - Bottle of the Week
Rosemount Shiraz on a Roll!
Apr. 23 - The Wine Glass ~ The Key to getting the most out of your wines
Apr. 23 - Bottle of the Week
Making the Rum Transition
Apr. 16 - All we are saying is give pink a chance
Apr. 16 - Bottle of the Week
Talus 2002 Zinfandel ~ A Zinfully Good Anti-Luddite!
Apr. 9 - Don't be screwed by a bad cork ~ Screwcaps are the answer
Apr. 9 - Bottle of the Week
2003 Mouton Cadet Blanc ~ Canada's best selling white Bordeaux
Apr. 2 - From Fizz to Pop ~ Putting some zip into Spring
Apr. 2 - Bottle of the Week
Underberg the Ultimate Digestif! ~ Only a full bottle will do!
Mar. 26 - Canada's #1 Wine Festival 27th ~ Vancouver Playhouse International Wine Festival
Mar. 26 - Bottle of the Week
Smooth & Satisfying ~ A Luxury French Brandy at a Great Price!
Mar. 19 - German Classics for Easter
Mar. 19 - Bottle of the Week
A liqueur that Grows on Trees!
Mar. 12 - Ontario's Vinous Peaks ~ Great quality directly from the wineries!
Mar. 12 - Bottle of the Week
A Special Treat for St. Patrick's Day
Mar. 5 - Today at Vintages ~ Chardonnays starting at $8.95!
Mar. 5 - Bottle of the Week
Cynar - A One-of-a-Kind Aperitif


Become A FBTI Supporter Today By Clicking Here
This not-for-profit website is dedicated to the discerning reader!

Delicious Long Weekend Drinking
All but one under $20!
© Michael Vaughan 2005


National Post Weekly Wine & Spirits Columnist
Saturday, September 3, 2005

LIVE WINE LINK
www.winefind.ca
(CLICK ON THE NAME - All listings are automatically linked to the LCBO database)
If there is a product that interests you, just click on the name below and you will instantaneously connected with the LCBO database. The product will appear in blue and all you have to do is click on the name again and then the next screen will provide details along with the store search. Just click on store search. The number of bottles in each store is updated nightly. Call the store first to see if stock still remains (each store phone number is listed).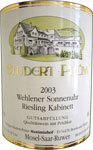 With 83 new Vintages releases hitting the shelves today, there are plenty of incredibly great buys to make your long weekend a smashing success. Kicking off is one of my favourite summer refreshers - the fresh melon-driven Weingut Studert-Prüm 2003 Wehlener Sonnenuhr Riesling Kabinett (970129) at $18.95. Coming from the gloriously hot 2003 vintage, this actually tastes more like a higher-priced Spatlese, than Kabinett. With only 10% alcohol, this gently sweet, honeyed, spicy, sipper is at its peak of accessibility. The Studert family has been cultivating vines here since 1581 is now directed by 12th generation Gerd and Stephan Studert. Only Riesling is grown (80% planted with original ungrafted Riesling rootstock) in their 5 hc of steep, slatey, Mosel vineyards, which yield less than 4,000 cases annually.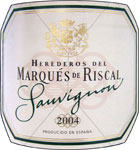 If you are looking for something drier, check out Marques de Riscal 2004 Sauvignon Blanc (976514) at $13.95, a crisp thirst quencher that hails from Spain's Rueda. Pale straw colour, the nose is fairly intense with grassy, ripe lemon-melon fruit. Dry, medium bodied and gently grassy, the grapefruit peel and ripe lemon-melon flavours will be perfect with BBQ shrimp.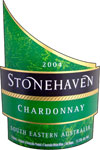 For Australia, come two under-$20 Chards that are totally different expressions of the grape. The first is a cheerful Stonehaven 2004 Chardonnay (562777) $12.95 from South Eastern Australia. The nose has ripe peach, pear and pineapple fruit. It is juicy and somewhat tropical on the palate with fair acidity and good length. A good, crowd-pleasing, quaffer.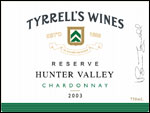 Despite the low $19.95 price, my second choice reflects the quality side of the equation. Tyrrell's 2003 Hunter Valley Reserve Chardonnay (657346) is a special brand reserved for the North American market. It shows gently toasty, ripe melon-lemon fruit on the nose with a hint of tropical fruit. Dry, quite well structured and yet harmonious, the ripe melon-lemon flavours intermingle with some slightly smoky pear and white peach.
Originating in New South Wales, it is sourced from some of Australia's oldest Hunter Valley Chardonnay vineyards. While the vinous roots of the family can be traced back to 1858, today finds fourth generation Bruce Tyrrell at the helm of one of Australia's leading, still family-owned, wineries.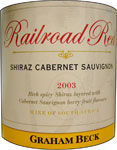 Moving on to reds, my best buy of the release comes from South Africa's Western Cape: the extremely juicy Graham Beck 2003 Railroad Red Shiraz/Cabernet Sauvignon (677468) at $12.95. This deep purple coloured beauty has a vibrant, sweet, bright, cassis and black cherry nose with some smoky, cedary notes. It is dry, medium bodied and very lively on the palate with smoky red currant jam and black cherry purée flavours. This well-priced, versatile, crowd pleaser, which won a Silver Medal at the 2004 International Wine Challenge, will run off the shelves. Happily 1,008 cases are available.
Special Added Note: Regarding the latter wine, the bottling code is printed on the glass just beneath the lip under the capsule (meaning that you have to remove the capsule to see it). It reads 26304 meaning that this was bottled on the 263 day of 2004, months after the competition's judging. It is normal procedure to have several bottlings of less expensive wine. The wine is usually kept in a series to temperature-controlled stainless steel tanks with all oxygen removed and capped with carbon dioxide. This is actually better than bottling all the wines at once. While the wine is ideally the same, from one bottling to another; some producers have been known to alter, extend and/or refresh the blend. This will make the separately bottled wine taste different – perhaps better, perhaps worse. In this case, I could not find the "eucalyptus" and "savoury" qualities referred to in the May 2004 judge's panel notes (as quoted in the Vintages Catalogue). The wine seemed juicier and fresher than expected, suggesting perhaps that the proportion of Shiraz had been increased and Cabernet Sauvignon reduced. It is also possible that this batch was topped up with a bit of fresh 2004 Shiraz, which is permitted under international regulations. All this, of course, is conjectural and because the wine shows very nicely, especially at the price, it stands as a recommended wine despite (maybe because of) the late bottling. Note that you will also see a labeling code on the back label L5062 meaning that this wine was labeled on the 62nd day of 2005. Technically speaking, only the latter is required by EEC regulations. Unfortunately, it is the actual bottling code that is the most important piece in solving the puzzle.
Today's release focuses on Burgundy and National Post readers can check out all my notes on the 23 releases on my Web site using the npreader password. To see the notes click here. Only 4 of the 23 items were below expectation, which isn't too bad, unless you happened to pay $55.95 for one of those disappointing bottles. Drinkability, however, is a bit of challenge because some of these wines are going through periods where they are shy and lacking in fruit.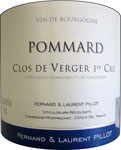 Showing beautifully is my only release highlight Pillot 2002 Pommard Clos de Verger 1er Cru (586867) at $69.95. This staggeringly delicious effort has a lovely, juicy, ripe black cherry nose. It is solid, dry and fairly well structured on the palate with ripe plum and juicy, lingering, black cherry flavours. Seductive and ready to drink today, I can't think of anything nicer to enjoy this weekend - when it is this good, why wait? Unfortunately, if you hope to taste it at the September 13 Vintages Burgundy event, you will be too late as Vintages has no stock reserved (the 23 Burgundies being released today) for the event.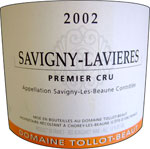 Special Added Note: Having tasted most of 23 Burgundies three times now, I would like to point out that the best buy might well be Domaine Tollot-Beaut 2002 Savigny-lès-Beaune, 1er Cru Savigny-Lavières (587055) at $44.95. There are 100 cases of 6 available. It has a medium deep purple red colour and quite attractive, fairly juicy, ripe black cherry nose. It is medium bodied, dry and harmonious with plumy, ripe black cherry flavours and a well-balanced finish. Not particularly big and bold, nor for long cellaring - just very tasty.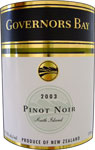 Those looking for a cheap and cheerful Pinot Noir should check out Governor's Bay 2003 Pinot Noir (656405) at $18.95, which was released two weeks ago and comes from New Zealand's South Island. Compared to the pricier Burgundies, it is fairly pale red in colour with a slightly spicy, pleasant, plumy, red cherry nose. Dry and well balanced, look for attractive, gently juicy, ripe plum and cherry flavours. It comes with a screwcap closure.

The hand's down best value rosé, one of the best this summer, is the flavourful Mulderbosch Vineyards 2004 Cabernet Sauvignon Rosé (999821) at $12.95. Originating in the Stellenbosch region of South Africa, it has a medium pink colour and gently honeyed, ripe plum nose. On the palate it is dry but not austere with fine mouthfeel and lots of ripe Damson plum fruit with a touch of strawberry and some lemon acidity. This versatile effort has a fine lingering finish and would work well with BBQ salmon.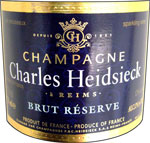 Special Added Note:
If you need a celebration wine, nothing would be better than
Charles Heidsieck Brut Reserve Champagne
(653634) at $49.95. Very light yellow in colour, it has a gently toasty, ripe lemon, lees-tinged nose. Fine, very lively mousse with dry, very bright, medium bodied, ripe lemon-melon flavours with a refined, very gently toasty finish. This previous LCBO General List item now has the "Mise en Cave 2000" on the back label with the date of disgorgement of 2004 appearing on the neck tag meaning that it spent 4 years on the lees.
Coming Up
Burgundy fans can book a $79 ticket for the Tuesday, September 13, Vintages Burgundy 2002 Tasting, which will feature a modest 34 items. FBTI Supporters, click here to see the 23 tasting notes from today's September 3rd release. For National Post readers click here. It takes place at the 8th floor Arcadian Court (401 Bay Street) from 6:30 to 9:00 pm. To reserve call 1-800-266-4764.
2001-2002-2003-2004-2005 Tasting Note Database
Our tasting note database from December 31, 2000 to July 2005, covers every Vintages release product for the past 55 months. There are more than 9,000 notes in the database data. Just enter the name of the product, supplier name or CSPC number. Or you can search by type of wine, country of origin, even wine agent! Nothing could be easier. Also you can get information on the agent by clicking on the agent's name, as well as current LCBO store inventory by clicking on "Check LCBO Availability", which will automatically tell you the number of bottles at LCBO as of last night.
To use our Tasting Notes Database: click here

** For All Visitors **
Vintages Releases
To see the complete list of upcoming 102 products from the
September 3 release, including 19 In-Store Discovery items,
click here (sorted by date of release).
You can also see it sorted by agent click here
To see the complete list of upcoming 113 products from the
September 17 release, including 5 In-Store Discovery items,
click here (sorted by date of release).
You can also see it sorted by agent click here
To see the complete list of upcoming 109 products from the
October 1 release, including 16 In-Store Discovery items,
click here (sorted by date of release).
You can also see it sorted by agent click here
Copyright Food & Beverage Testing Institute of Canada 2005
Prior written permission is required for any form of reproduction
(electronic or other wise) and or quotation.
Contact Michael Vaughan at
mbv@total.net