Recent Articles
Nov. 19 - Beaujolais Nouveau Celebrates 54 Years
Nov. 12 - Vintages Release Best Buys ~ From California to Bordeaux
Nov. 5 - "Eyes Wide Shut" ~ Taste, texture and scent in motion
Oct. 29 - Tricks & Treats in Today's Vintages Release ~ Some Awesome Aussi Highlights
Oct. 22 - Perfect Fall Libations ~ Obscure varieties from Welschriesling to Semillon
Oct. 15 - Hop Scotch ~ The biggest whisky release on record
Oct. 8 - A Toast to the Turkey ~ Many whites, some reds and even a sparkling rosé
Oct. 1 - Barolo the King of Italian Reds
Sep. 24 - A Flood of Upcoming Tastings ~ but not a Vintages Classics in Sight
Sep. 17 - A Great Ontario Harvest ~ From just-released wines to a terrific new guide
Sep. 10 - Film Fest Fizz ~ Finding that Oscar-Winning Drink
Sep. 3 - Delicious Long Weekend Drinking ~ All but one under $20!
Aug. 27 - A new way of coding drinkability ~ And getting the best out of that bottle
Aug. 20 - The "New" Vintages Catalogue
Aug. 13 - Bargains Galore ~ Spirited Summer Matchmakers ~ From Boulard Calvados to Grand Marnier
Aug. 6 - Dealing with Disappointments ~ This Bicyclette has a flat tire!
Jul. 30 - LCBO Alternatives? ~ Regulations handcuff importers to LCBO warehouse
Jul. 23 - A French Sparkler & Greek Whites in Today's Vintages Hit Parade ~ In-Store Discoveries Reviews Disappear
Jul. 16 - French Rosé Rocks ~ Too bad you can't find them at the LCBO
Jul. 9 - Today's Vintages Release ~ Small in size but big in buys!
Jul. 2 - The Wines of Canada by John Schreiner ~ Interesting but a little thin
Jun. 25 - Boning Up for Canada Day! ~ ABC - Anything But Chardonnay A Best Buy ~ Trilogy of Grass-Free Sauvignon Blanc
Jun. 18 - Austria's Wines on a roll
Jun. 11 - Where there's Chardonnay there's Hope ~ 2,879 cases at Vintages! ~ Plus 79 New Items in Today's Vintages Release
Jun. 11 - Bottle of the Week
Kim Crawford 2004 Marlborough Sauvignon Blanc ~ Kick starts the screwcap revolution
Jun. 4 - Bodega Norton 2004 Chardonnay ~ A too-good-to-be-true Argentina gem from the General List ~ LCBO Price Book now a thing of the past!
Jun. 4 - Bottle of the Week
Codorniu Brut Clasico ~ Puts some sparkling Classics to shame
May. 28 - A Trip in a Glass ~ Fine wines to transport you to far-away destinations
May. 28 - Bottle of the Week
Zoom-Zoom-Zoomers! ~ Campari: Seeing Red ~ Setting the World Ablaze
May. 21 - Toasting Queen Victoria ~ With Discounted Reds! ~ Grab these bargains while they last!
May. 21 - Bottle of the Week
Putting a little spice into your Victoria Day Long Weekend
May. 14 - Sprouting Up Like Tulips ~ Excellent 2003 Whites at Vintages
May. 14 - Bottle of the Week
2004 Terra Boa Blanco ~ A Bargain Priced Springtime White from Portugal
May. 7 - Prince Edward County's Field of Dreams ~ Long Dog Winery - No Long Shot!
May. 7 - Bottle of the Week
For Mother's Day! ~ Veuve Clicquot La Grande Dame Champagne ~ A priceless bubbly for that priceless mother!
Apr. 30 - An increasingly confusing Vintages catalogue ~ Hard to find what you are looking for & plan purchases
Apr. 30 - Bottle of the Week
Rosemount Shiraz on a Roll!
Apr. 23 - The Wine Glass ~ The Key to getting the most out of your wines
Apr. 23 - Bottle of the Week
Making the Rum Transition
Apr. 16 - All we are saying is give pink a chance
Apr. 16 - Bottle of the Week
Talus 2002 Zinfandel ~ A Zinfully Good Anti-Luddite!
Apr. 9 - Don't be screwed by a bad cork ~ Screwcaps are the answer
Apr. 9 - Bottle of the Week
2003 Mouton Cadet Blanc ~ Canada's best selling white Bordeaux
Apr. 2 - From Fizz to Pop ~ Putting some zip into Spring
Apr. 2 - Bottle of the Week
Underberg the Ultimate Digestif! ~ Only a full bottle will do!
Mar. 26 - Canada's #1 Wine Festival 27th ~ Vancouver Playhouse International Wine Festival
Mar. 26 - Bottle of the Week
Smooth & Satisfying ~ A Luxury French Brandy at a Great Price!
Mar. 19 - German Classics for Easter
Mar. 19 - Bottle of the Week
A liqueur that Grows on Trees!
Mar. 12 - Ontario's Vinous Peaks ~ Great quality directly from the wineries!
Mar. 12 - Bottle of the Week
A Special Treat for St. Patrick's Day
Mar. 5 - Today at Vintages ~ Chardonnays starting at $8.95!
Mar. 5 - Bottle of the Week
Cynar - A One-of-a-Kind Aperitif
Feb. 26 - Cuvée Throws a Curve Ball at Ontario's Best


Become A FBTI Supporter Today By Clicking Here
This not-for-profit website is dedicated to the discerning reader!

A French Sparkler & Greek Whites
in Today's Vintages Hit Parade
In-Store Discoveries Reviews Disappear
© Michael Vaughan 2005


National Post Weekly Wine & Spirits Columnist
Saturday, July 23, 2005

LIVE WINE LINK
www.winefind.ca
(CLICK ON THE NAME - All listings are automatically linked to the LCBO database)
If there is a product that interests you, just click on the name below and you will instantaneously connected with the LCBO database. The product will appear in blue and all you have to do is click on the name again and then the next screen will provide details along with the store search. Just click on store search. The number of bottles in each store is updated nightly. Call the store first to see if stock still remains (each store phone number is listed).

I don't think that anyone is overly concerned that this is the smallest Vintages release of the year with only 57 items. I suppose that if the LCBO selected better products, they could easily do away with 80% of the release, although I am always surprised that some of the vilest wines manage to eventually sell through.

To make the selection even smaller, Vintages now refuses to preview in-store discoveries (ISD) apparently because demand might become too big. It all sounds like a lot of hot air to me. Meanwhile Vintages will now release a new catalogue every two weeks apparently to increase visibility and sales. If they are interested in sales, why did they remove the ISDs from their catalogues earlier this year? I doubt that doubling printing expenses will have any major impact on sales as they have no competition. Also gone is the August Vintages clearance sale. I am told that they don't need it any more!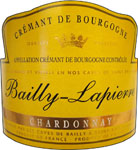 All the summer heat and insanity is enough to drive one to drink. Nothing could be better than a frothy cold glass of Bailly Lapierre Crémant de Bourgogne 2001 Chardonnay (680686) at $19.95. This 100% Chardonnay comes from Burgundy and is made in the classic Champagne method. It is a lovely sparkler with excellent, ripe lemon-melon flavours, a good mousse and fine structure. Ready to enjoy, it is surprisingly elegant with a fine lingering finish. At half the price of the real thing, it is great value!

With the Toronto's Taste of the Danforth gearing up two week's from today, Vintages has a well-deserved spotlight on Greek wines – 6 whites and 5 reds. But what a selection. While the whites are ok, none of the reds are what I would call destination wines. How Vintages came up with these, especially the 300 cases of cooked Tsantalis Naousa 1999 Epilegmenos Reserve at $12.95 featured on the front cover, is beyond me. There are great Greek reds out there but, unfortunately, Vintages didn't buy them.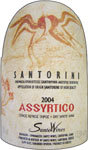 Of the whites, my first pick would be 2004 Santorini Assyrtico (627760) at $14.95. It is produced from Assyrtico grapes grown on the beautiful Greek island of Santorini. The slightly honeyed, floral, ripe apricot, beeswax nose gives way to dry, harmonious, melon and tangy ripe lemon flavours with a lingering refreshing light finish.
Another choice would be Kir-Yianni 2003 Samaropetra (653766) at $15.95, which comes from the 5.4-hc Vin de Pays de Florina vineyard in northeastern Greece. This blend of Sauvignon Blanc, Gewurztraminer and the indigenous Roditis grape has a very bright, gently grassy, refreshing grapefruit peel nose. Dry, very crisp and medium-light bodied, the lively, ripe lemon-grapefruit flavours are followed up with a slightly grassy finish. It is imported by Spondi Fine Wines & Spirits who specializes in Greek wines. You can check out their website at www.spondi.com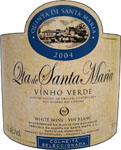 Here are three other fine values worth buying, all under $14. First from Portugal is the ever-refreshing Quinta de Santa Maria 2004 Vinho Verde Colheita Seleccionada (704858) at $12.95. This blend of Arinto and Loureiro is dry, crisp and medium-light bodied with tangy, yellow grapefruit flavours with harmonious finish.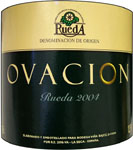 Second, from Spain's Rueda region, Bodega Viña Bajoz 2004 Ovacion (909382) hits the spot at $12.95. This blend of 60% Verdejo and 40% Vivra has attractive, vibrant, ripe melon-lemon with a lingering, very gently grassy, tangy, unoaked finish. Finally from Italy's Trentino is Bollini 2003 Chardonnay Barricato 40 (987503) at $13.95. Look for crisp Anjou pear and ripe lemon flavours with a tangy, lingering, vanilla tinged finish.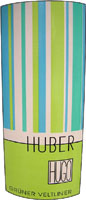 Restaurateurs will be interested in the food friendly Weingut Markus Huber 'Hugo' 2003 Grüner Veltliner 2003 (641506) at $15.95. It comes from the Reichersdorf/Traisental region not far from Vienna and has unoaked, gently honeyed, ripe lemon aromas with some schisty notes. Dry, harmonious and medium bodied, the well-integrated, ripe lemon-melon flavours work perfectly with seafood.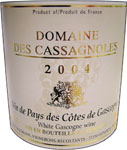 The best buy of the release is a Vin de Pays des Côtes de Gascogne from southwest France. The Colombard-based Baumann 2004 Domaine des Cassagnoles (931212) can't be beat for current consumption at an incredible $8.95. The tasty, tangy, Anjou pear and ripe yellow grapefruit flavours are a huge improvement over the 2003.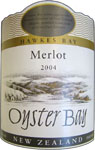 Only a few reds jumped out in today's release. From the Hawkes Bay region of New Zealand's North Island comes Oyster Bay 2004 Merlot (692343) at $18.95.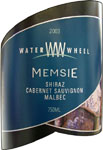 Look for spicy, very bright, plumy, juicy red cherry and pimento flavours with sandalwood notes on the finish. Meanwhile, from Australia's Bendigo region of Victoria is the tasty Water Wheel 2003 Memsie (656637) at $15.95, which is perfect for the BBQ and has a convenient screwcap closure. This well-priced blend of 83% Shiraz, 10% Cabernet Sauvignon and 7% Malbec is loaded with fruit.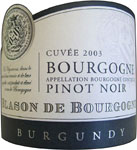 As for the red wine of the month, the Blason De Bourgogne 2003 Pinot Noir (657387) at $16.95 gets a qualified recommendation. Don't expect anything that you can lay away. This drink-today effort has a pleasant gently spicy, rather fruity, red cherry-raspberry nose. On the palate it is very crisp and somewhat light bodied with a cherry-tinged taste. It is ready to drink today, but would be challenged by flavourful dishes or anything with a smoky BBQ sauce.

At the premium end of the spectrum, the best red is a Coteaux d'Aix-en-Provence called Château Calissanne 2001 Clos Victoire (982207) at $34.95. This blend of 60% Syrah and 40% Cabernet Sauvignon is worth every penny. It has a very deep intense purple colour and lovely, complex, slightly smoky, raspberry jam nose. It is well structured and harmonious on the palate with plum purée flavours and gently smoky, juicy, black cherry notes on the lingering finish. Try with a rack of lamb.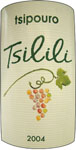 Perhaps the best things about the Greek release are the spirits. If you like Italian grappa don't miss Tsilili Tsipouro 2004 (680793) at $27.95 for 700 ml. Clear in colour, the nose is quite lovely - slightly sweet, grassy, ripe pears. It has a fairly dry, slightly grassy, green pear flavours that linger on the palate.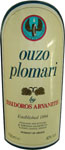 Even better, is
Issidoros Arvanitis Ouzo Plomari
(721050) at $21.95for 700 ml. It is also colourless with an enchanting, sweet licorice nose. The smooth, sweet but balanced, black licorice flavours will make your breath kissing sweet.

2001-2002-2003-2004-2005 Tasting Note Database
Our tasting note database from December 31, 2000 to May 2005, covers every Vintages release product for the past 53 months. There are more than 9,000 notes in the database data. Just enter the name of the product, supplier name or CSPC number. Or you can search by type of wine, country of origin, even wine agent! Nothing could be easier. Also you can get information on the agent by clicking on the agent's name, as well as current LCBO store inventory by clicking on "Check LCBO Availability", which will automatically tell you the number of bottles at LCBO as of last night.
To use our Tasting Notes Database: click here

** For All Visitors **
Vintages August 2005 Release
To see the complete list of upcoming 148 products click here (sorted by date of release). It includes the number of cases, which wines were presented by the LCBO, our agent ID for every product,
as well as, the 18 "In Store Discoveries" for August.
You can also see it sorted by agent click here
To see the complete list of upcoming 93 products from the August 20, release click here (sorted by date of release).
You can also see it sorted by agent click here
Copyright Food & Beverage Testing Institute of Canada 2005
Prior written permission is required for any form of reproduction
(electronic or other wise) and or quotation.
Contact Michael Vaughan at
mbv@total.net