Recent Articles
Dec. 10 - Great Holiday Wines in Today's Vintages release ~ From the Bargains to the Jewels
Dec. 3 - From the Perfect Pear Martini ~ to a Vintage Port to Remember
Nov. 26 - Wines to Buy & Wines to Avoid
Nov. 19 - Beaujolais Nouveau Celebrates 54 Years
Nov. 12 - Vintages Release Best Buys ~ From California to Bordeaux
Nov. 5 - "Eyes Wide Shut" ~ Taste, texture and scent in motion
Oct. 29 - Tricks & Treats in Today's Vintages Release ~ Some Awesome Aussi Highlights
Oct. 22 - Perfect Fall Libations ~ Obscure varieties from Welschriesling to Semillon
Oct. 15 - Hop Scotch ~ The biggest whisky release on record
Oct. 8 - A Toast to the Turkey ~ Many whites, some reds and even a sparkling rosé
Oct. 1 - Barolo the King of Italian Reds
Sep. 24 - A Flood of Upcoming Tastings ~ but not a Vintages Classics in Sight
Sep. 17 - A Great Ontario Harvest ~ From just-released wines to a terrific new guide
Sep. 10 - Film Fest Fizz ~ Finding that Oscar-Winning Drink
Sep. 3 - Delicious Long Weekend Drinking ~ All but one under $20!
Aug. 27 - A new way of coding drinkability ~ And getting the best out of that bottle
Aug. 20 - The "New" Vintages Catalogue
Aug. 13 - Bargains Galore ~ Spirited Summer Matchmakers ~ From Boulard Calvados to Grand Marnier
Aug. 6 - Dealing with Disappointments ~ This Bicyclette has a flat tire!
Jul. 30 - LCBO Alternatives? ~ Regulations handcuff importers to LCBO warehouse
Jul. 23 - A French Sparkler & Greek Whites in Today's Vintages Hit Parade ~ In-Store Discoveries Reviews Disappear
Jul. 16 - French Rosé Rocks ~ Too bad you can't find them at the LCBO
Jul. 9 - Today's Vintages Release ~ Small in size but big in buys!
Jul. 2 - The Wines of Canada by John Schreiner ~ Interesting but a little thin
Jun. 25 - Boning Up for Canada Day! ~ ABC - Anything But Chardonnay A Best Buy ~ Trilogy of Grass-Free Sauvignon Blanc
Jun. 18 - Austria's Wines on a roll
Jun. 11 - Where there's Chardonnay there's Hope ~ 2,879 cases at Vintages! ~ Plus 79 New Items in Today's Vintages Release
Jun. 11 - Bottle of the Week
Kim Crawford 2004 Marlborough Sauvignon Blanc ~ Kick starts the screwcap revolution
Jun. 4 - Bodega Norton 2004 Chardonnay ~ A too-good-to-be-true Argentina gem from the General List ~ LCBO Price Book now a thing of the past!
Jun. 4 - Bottle of the Week
Codorniu Brut Clasico ~ Puts some sparkling Classics to shame
May. 28 - A Trip in a Glass ~ Fine wines to transport you to far-away destinations
May. 28 - Bottle of the Week
Zoom-Zoom-Zoomers! ~ Campari: Seeing Red ~ Setting the World Ablaze
May. 21 - Toasting Queen Victoria ~ With Discounted Reds! ~ Grab these bargains while they last!
May. 21 - Bottle of the Week
Putting a little spice into your Victoria Day Long Weekend
May. 14 - Sprouting Up Like Tulips ~ Excellent 2003 Whites at Vintages
May. 14 - Bottle of the Week
2004 Terra Boa Blanco ~ A Bargain Priced Springtime White from Portugal
May. 7 - Prince Edward County's Field of Dreams ~ Long Dog Winery - No Long Shot!
May. 7 - Bottle of the Week
For Mother's Day! ~ Veuve Clicquot La Grande Dame Champagne ~ A priceless bubbly for that priceless mother!


Become A FBTI Supporter Today By Clicking Here
This not-for-profit website is dedicated to the discerning reader!

Perfect Fall Libations
Obscure varieties from Welschriesling to Semillon
© Michael Vaughan 2005


National Post Weekly Wine & Spirits Columnist
Saturday, October 22, 2005

LIVE WINE LINK
www.winefind.ca
(CLICK ON THE NAME - All listings are automatically linked to the LCBO database)
If there is a product that interests you, just click on the name below and you will instantaneously connected with the LCBO database. The product will appear in blue and all you have to do is click on the name again and then the next screen will provide details along with the store search. Just click on store search. The number of bottles in each store is updated nightly. Call the store first to see if stock still remains (each store phone number is listed).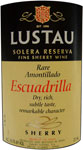 Besides Scotch, the current Vintages release features a number of perfect Fall libations. Let's begin with Sherry, which used to be drunk in copious amounts in distinguished universities around the world. While Tio Pepe is the pre-prandial drink of choice, a half bottle of Emlio Lustau Solera Reserva 'Rare' Amon Tillado 'Escuadrilla' (660324) at $15.95 with its warming 18.5% alcohol will definitely take the chill away. The complex, intense, rather spicy, sweet, caramel nose will make you think that it tastes sweet – it doesn't! The intense, dry, slightly peppery, very nutty, stewed plum, prune and caramel flavours linger on the palate.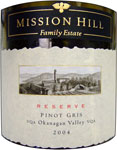 While Pinot Gris tends to be for summer enjoyment, this flavourful, bright effort from the Okanagan Valley shouldn't be missed. Mission Hill 2004 Pinot Gris Reserve 2004 (537076) at $18.95 has very attractive, fairly intense, ripe pear nose with some tangy rhubarb-grapefruit notes. On the palate it has juicy, pear-lemon-white peach flavours with a lingering finish.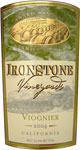 Talking about white peach, I was bowled over by California's Ironstone 2004 Viognier (946665) at $16.95 with its extremely attractive, intensely fruity, ripe white peach flavours. It is well balanced and dry with hints of ripe lemon-lime on the refreshing finish. It shows great versatility, but sadly only 168 cases are available.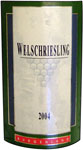 Moving on let me recommend a zippy Austrian white made from a grape that rarely appears in Vintages. Hans Nittnaus 2004 Welschriesling Trocken (660118) at $13.95, which would do a plump Fall oyster proud. Welschriesling may have nothing to do with the noble Riesling grape, but this very fine Burgenland effort has a super vibrant, slightly spicy, honey-tinged, ripe grapefruit nose. It is crisp, very dry and bright, overflowing with ripe lemon-grapefruit flavours that show excellent length and good acidity.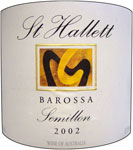 Another variety that you don't see all that often is 100% Semillon. From Australia's Barossa Valley St. Hallett 2002 Semillon (658005) at $18.95 is a wonderful example and received a Gold Medal at the 2004 Royal Hobart International Wine Show. A must-buy among aficionados, it has a very attractive, gently toasty, butterscotch-tinged, ripe melon nose. Dry, medium-full bodied and very tangy on the palate, the complex, ripe lemon-melon flavours are complemented by a lingering lime-driven finish. An excellent effort, it will last many years and will go well with white meats and poultry.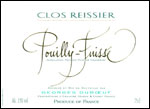 Great Burgundy is always hard to find and decent Pouilly-Fuissé even more challenging. Imagine my surprise when tasting the remarkable Georges Duboeuf 2003 Pouilly-Fuissé 'Clos Reissier' (656793) at $27.95. It is perfectly balanced with delicious, ripe, pear purée flavours and a lingering, toasty finish.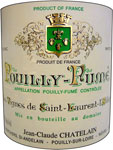 While the latter, which is made from Chardonnay, it is not to be confused with Pouilly Fumé, which is made from Loire Valley Sauvignon Blanc. Jean-Claude Chatelain Pouilly-Fumé 'Saint-Laurent-L'Abbaye' (958801) at $23.95 is another winner with an appealing, classy, complex, maturing, nutty nose with some waxy lemon notes. Its very dry, well structured, crisp, dried ripe lemon flavours would be perfect with oysters.
Moving on to some best buy reds, you can't miss with a wonderfully priced Coteaux du Languedoc blend of 80% Syrah and 20% Grenache from the French Midi. Make way for 2000 Château Valoussière (652255) at $12.95, which is produced by Philippe et Frédéric Jeanjean. The nose is remarkable: spicy, slightly earthy and smoke-tinged with stewed ripe plums and black cherries. For under $13, it is solid and surprisingly well structured with slightly smoky, lingering, ripe plum purée flavours, which are capable of evolving for a few years.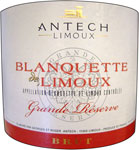 Saving the best for last, one will have trouble finding any sparkler under $30 to match 2003 Blanquette De Limoux Grand Réserve Brut (656470) at $15.95. George & Roger Antech have done an excellent job with this blend of Chardonnay, Chenin Blanc and Mauzac. Made in the traditional Champagne method, it has a gently toasty, ripe lemon nose. On the palate it is very dry, crisp and surprisingly well structured with intense, ripe lemon flavours, good mousse and a lingering, gently toasty finish. This Cuvée received a Gold medal at the Concours General Agricole Paris 2005.
Originating is a small area around the town of Limoux in southeastern French Pyrenees; it is only second Blanquette de Limoux to be listed in Vintages in the past five years! Many are shocked to discover that Limoux is the home of the world's first cork-stoppered sparkling wines made at the Abbey of St-Hilaire in 1531.
2001-2002-2003-2004-2005 Tasting Note Database
Our tasting note database from December 31, 2000 to July 2005, covers every Vintages release product for the past 55 months. There are more than 9,000 notes in the database data. Just enter the name of the product, supplier name or CSPC number. Or you can search by type of wine, country of origin, even wine agent! Nothing could be easier. Also you can get information on the agent by clicking on the agent's name, as well as current LCBO store inventory by clicking on "Check LCBO Availability", which will automatically tell you the number of bottles at LCBO as of last night.
To use our Tasting Notes Database: click here

** For All Visitors **
Vintages Releases
To see the complete list of upcoming products from the
October 29 release, including In-Store Discovery items,
click here (sorted by date of release).
You can also see it sorted by agent click here
To see the complete list of upcoming products from the
November 12 release, including In-Store Discovery items,
click here (sorted by date of release).
You can also see it sorted by agent click here
Copyright Food & Beverage Testing Institute of Canada 2005
Prior written permission is required for any form of reproduction
(electronic or other wise) and or quotation.
Contact Michael Vaughan at
mbv@total.net