Become A FBTI Supporter Today By Clicking Here
This not-for-profit website is dedicated to the discerning reader!

"Eyes Wide Shut"
Taste, texture and scent in motion
© Michael Vaughan 2005


National Post Weekly Wine & Spirits Columnist
Saturday, November 5, 2005

LIVE WINE LINK
www.winefind.ca
(CLICK ON THE NAME - All listings are automatically linked to the LCBO database)
If there is a product that interests you, just click on the name below and you will instantaneously connected with the LCBO database. The product will appear in blue and all you have to do is click on the name again and then the next screen will provide details along with the store search. Just click on store search. The number of bottles in each store is updated nightly. Call the store first to see if stock still remains (each store phone number is listed).
I recently received an invitation to be a guest on the Food Network's Surreal Gourmet. The chance of experiencing host/chef Bob Blumer and his great cuisine was not to be missed. After all, how many folks are able to squeeze into his mobile toaster kitchen to talk shop and taste wine.
As someone who routinely does blind wine tastings, it was the theme that really aroused my interest. The segment entitled "Eyes Wide Shut" had the entire meal served "blind". Guests were blindfolded and served in a very dim candle-lit room. Our first task, which sounds easy, was to try and figure out what we were eating. More important, we were then asked to describe how the experience affected us.
It may all sound a bit crazy, but the show was actually inspired by a number of well-known European restaurants where patrons are led to their tables and served in total darkness. How is this possible?
At Zurich's 60-seat Blind Cow Restaurant, which is booked month's in advance, owner Rev. Jorge Spielmann employs legally blind staff who shepherd guests to the tables and, if necessary, dimly lit washrooms. If you are worried about kitchen catastrophes, there is an important concession – one of the chefs and an assistant are sighted.
With the exception of our wasabi granite, we end up eating a number of courses with our fingers. Knowing that everyone was in the dark meant that one could quietly lick one's fingers without being caught.
The food was divine – a serious exploration of the senses. The amuse bouche simply consisted of ripe flavourful cherry tomatoes set on fresh, extra virgin olive oil. The pure flaky crystals of Maldon sea salt stuck to the tomato's squared off bottom. Before digging in, Bob told us to pick up and rub our fingers in the leaf on the right of our plate. It happened to be fresh basil and it ignited the air with its pungent aromas. The flavours jump in the mouth – the sweetness of the tomato, the refreshing tangy crunch of the salt and the wonderful gently grassy, rich, notes of a great olive oil. Taste, texture and scent were all in motion.
I became acutely aware of two things. First, we often let our eyes do the eating. How many times has one dined out, engrossed in conversation, without really tasting the food? It is a situation where the absence of appropriate flavours and mediocrity goes unchallenged.
At the opposite end of the spectrum, a splendid presentation can make a dish taste better than it really is. Some restaurateurs transform their dishes into art, enabling them to charge horrendously high prices. But does it taste good? Customers eat with their eyes - a situation where purity of flavour is lost and where "interesting" can be confused with being "delicious".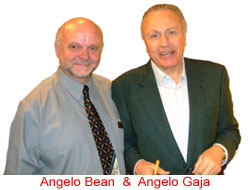 The same can be said for wine. Take a fine expensive wine and put it into a cheap bottle and one might find that it doesn't taste as good and vice versa. Earlier this week, I had a rendez-vous with Italian wine icon Angelo Gaja, thanks to LCBO consultant Angelo Bean. Angelo invited Gaja to his Kingsway store for a special "Two Angelos" tasting event for his store's customers.
While I was wowed by some of the wines, I couldn't resist wondering about the $399 price tag on the single Barbaresco estate Gaja 1999 Costa Russi (705491). Would it have fared as well in a blind tasting? How many would pay this price if served blind? Gaja's reds, like elegant, racehorses, are for folks with serious discretionary income. Simply seeing a Gaja bottle on the table and knowing what it costs is akin to wearing designer clothes – it is a statement with prices being set by demand and supply.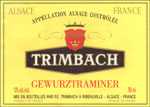 Back at the Surreal Gourmet, I wish Blumer's excellent wine selections were unmasked. Take the delicious Trimbach 2002 Gewurztraminer (958462 - $23.95) he served from the August 6th Vintages release with its dry, spicy, rose petal, ripe lemon and lychee flavours and refreshingly tangy finish. Fortunately, some bottles still remain in Vintages.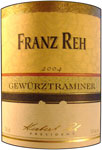 For everyday drinking, the spicy recently-released Franz Reh 2004 Gewurztraminer (622027) from Germany's Pfalz offers good value at $11.45 on the General List. Perfect with hot Thai or Indian cuisine, it is dry and bright with spicy, lychee flavours. It goes down easy so beware, like Trimbach, it has 13% alcohol.
If you are looking for something local with a tad less alcohol (11%) try Strewn 2004 Gewurztraminer-Riesling (467662) $10.95. This Niagara Peninsula VQA effort is also on the General List. It is light bodied, gently sweet and refreshing with zesty, spicy, apple-lychee flavours.
"Eyes Wide Shut" will be airing on the Food Network on Thursday, November 10 at 10 pm, Friday at 1 am and Saturday at 9:30 am. For further details click here.
Coming up
On Saturday, November 5, 2005 at 7:30 pm, the
Spirit of Toronto
presents its annual fine whisky gala designed for the appreciation of premium spirits in a comfortable and elegant setting, with the industry's most respected distillers, bottlers and blenders. Admission to the show includes nosing and tasting of more than 100 premium whiskies, a blender's nosing glass and a master class series of eight tutored tastings with the world's foremost authorities on whisky and bourbon.
Tickets are $95.00 in advance ($125.00 at the door). For further information
click here
On Monday, November 14, 2005 at 6:30 pm, the Truffles will host Vancouver's Sushi Master Chef Hidekazu Tojo of Tojo's Restaurant in a night of exploration of a five diamond Japanese experience. Tickets are $150.00. Click here to see the menu. For reservation call 416-928-7331 or email truffles@fourseasons.com.
2001-2002-2003-2004-2005 Tasting Note Database
Our tasting note database from December 31, 2000 to July 2005, covers every Vintages release product for the past 55 months. There are more than 9,000 notes in the database data. Just enter the name of the product, supplier name or CSPC number. Or you can search by type of wine, country of origin, even wine agent! Nothing could be easier. Also you can get information on the agent by clicking on the agent's name, as well as current LCBO store inventory by clicking on "Check LCBO Availability", which will automatically tell you the number of bottles at LCBO as of last night.
To use our Tasting Notes Database: click here

** For All Visitors **
Vintages Releases
To see the complete list of upcoming products from the
November 12 release, including In-Store Discovery items,
click here (sorted by date of release).
You can also see it sorted by agent click here
To see the complete list of upcoming products from the
November 26 release, including In-Store Discovery items,
click here (sorted by date of release).
You can also see it sorted by agent click here
Copyright Food & Beverage Testing Institute of Canada 2005
Prior written permission is required for any form of reproduction
(electronic or other wise) and or quotation.
Contact Michael Vaughan at
mbv@total.net