Recent Articles
Mar. 11 - Ireland: The cradle of Whiskey
Mar. 4 - The Best of Today's Vintages Release ~ South Africa's Answer to Tequila
Feb. 25 - Mining for Gold in South Africa ~ Great Pinotage & Shiraz
Feb. 18 - Going for Gold at Vintages
Feb. 11 - Beware of great wine reviews that don't deliver ~ Is it me, the critic or the bottle?
Feb. 4 - Spanish Wines Take Flight
Jan. 28 - D-Day at Vintages 724 ~ Vintages items go on sale today!
Jan. 21 - Today at Vintages ~ A Fine Trio of Accessible French Whites ~ The Many Faces of Syrah/Shiraz
Jan. 14 - Ontario's Icewines Shine ~ The Icewine Oscars for the Best 2004
Jan. 7 - A Quality Vintages Kick-off to the New Year Easy Quaffing Southern Hemisphere Shiraz
Dec. 31 - Cognac Unconquered ~ From $1.30 to $74.88 an ounce ~ Sipping Your Way into the New Year
Dec. 24 - LCBO Gifts ~ Buy Carefully ~ Juicy cherry & tangy cranberry flavours for your Turkey
Dec. 17 - The Best of the Season ~ Seasonal Gifting: From Books to the Best Buy Champagne & '1876' Scotch
Dec. 10 - Great Holiday Wines in Today's Vintages release ~ From the Bargains to the Jewels
Dec. 3 - From the Perfect Pear Martini ~ to a Vintage Port to Remember
Nov. 26 - Wines to Buy & Wines to Avoid
Nov. 19 - Beaujolais Nouveau Celebrates 54 Years
Nov. 12 - Vintages Release Best Buys ~ From California to Bordeaux
Nov. 5 - "Eyes Wide Shut" ~ Taste, texture and scent in motion
Oct. 29 - Tricks & Treats in Today's Vintages Release ~ Some Awesome Aussi Highlights
Oct. 22 - Perfect Fall Libations ~ Obscure varieties from Welschriesling to Semillon
Oct. 15 - Hop Scotch ~ The biggest whisky release on record
Oct. 8 - A Toast to the Turkey ~ Many whites, some reds and even a sparkling rosé
Oct. 1 - Barolo the King of Italian Reds
Sep. 24 - A Flood of Upcoming Tastings ~ but not a Vintages Classics in Sight
Sep. 17 - A Great Ontario Harvest ~ From just-released wines to a terrific new guide
Sep. 10 - Film Fest Fizz ~ Finding that Oscar-Winning Drink
Sep. 3 - Delicious Long Weekend Drinking ~ All but one under $20!
Aug. 27 - A new way of coding drinkability ~ And getting the best out of that bottle
Aug. 20 - The "New" Vintages Catalogue
Aug. 13 - Bargains Galore ~ Spirited Summer Matchmakers ~ From Boulard Calvados to Grand Marnier
Aug. 6 - Dealing with Disappointments ~ This Bicyclette has a flat tire!
Jul. 30 - LCBO Alternatives? ~ Regulations handcuff importers to LCBO warehouse
Jul. 23 - A French Sparkler & Greek Whites in Today's Vintages Hit Parade ~ In-Store Discoveries Reviews Disappear
Jul. 16 - French Rosé Rocks ~ Too bad you can't find them at the LCBO
Jul. 9 - Today's Vintages Release ~ Small in size but big in buys!
Jul. 2 - The Wines of Canada by John Schreiner ~ Interesting but a little thin
Jun. 25 - Boning Up for Canada Day! ~ ABC - Anything But Chardonnay A Best Buy ~ Trilogy of Grass-Free Sauvignon Blanc
Jun. 18 - Austria's Wines on a roll
Jun. 11 - Where there's Chardonnay there's Hope ~ 2,879 cases at Vintages! ~ Plus 79 New Items in Today's Vintages Release
Jun. 11 - Bottle of the Week
Kim Crawford 2004 Marlborough Sauvignon Blanc ~ Kick starts the screwcap revolution
Jun. 4 - Bodega Norton 2004 Chardonnay ~ A too-good-to-be-true Argentina gem from the General List ~ LCBO Price Book now a thing of the past!
Jun. 4 - Bottle of the Week
Codorniu Brut Clasico ~ Puts some sparkling Classics to shame


Get the 2006 editions of Vintage Assessments today!


With a special $20 Gift Discount
Click Here


Great Holiday Wines in Today's Vintages release
From the Bargains to the Jewels
© Michael Vaughan 2005


National Post Weekly Wine & Spirits Columnist
Saturday, December 10, 2005

LIVE WINE LINK
www.winefind.ca
(CLICK ON THE NAME - All listings are automatically linked to the LCBO database)
If there is a product that interests you, just click on the name below and you will instantaneously connected with the LCBO database. The product will appear in blue and all you have to do is click on the name again and then the next screen will provide details along with the store search. Just click on store search. The number of bottles in each store is updated nightly. Call the store first to see if stock still remains (each store phone number is listed).

So here it is the last Vintages release until the New Year. In today's selection of 128 items, along with 10 Instore discoveries, I am looking for things that can be shared and will hopefully bring a smile to a guest's lips. While there are number of bargains, you will definitely have to shell out for the gems.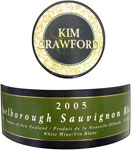 With hors d'oeuvres and seafood, one will be hard pressed to beat Kim Crawford 2005 Sauvignon Blanc (975672) at $19.95 from New Zealand's South Island Marlborough region. While some of the very popular 2004 are still on the shelves, I am happy to report that the 2005 seem to be tasting even better than the 2004. It has jumped to 13.5% alcohol (up from 12.5) and still comes with screwcap. It is dry and slightly honeyed with very spicy, fairly intense, grassy, ripe lemon-melon flavours with a hint of grapefruit and rhubarb on the finish. Personally, I love KC's SB with plump oysters.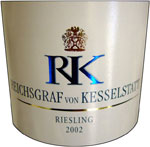 Another favourite of mine is Riesling with its fresh, honeyed, zesty flavours. It is funny that in comparative blind tastings, Riesling will often beat Chardonnay in terms of popularity. And yet, most of these same tasters will still persist in buying Chardonnay! So while you have your guests captive, pour them a glass of 'RK' 2002 Riesling (733295) at $15.95. I must admit that "RK" is much easier to remember than Reichsgraf Von Kesslerstatt. This tasty estate bottled Mosel weighs in with only 11% alcohol. For a German white, it is definitely on the dry side but has those lovely, ripe, melon-apple-pear fruit flavours that make it most accessible. You will find that it is a real crowd pleaser.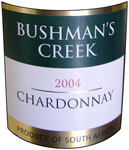 Of course, Chardonnay is always on the menu, so it is nice to find a pair from South Africa that are so diverse stylistically and yet offer great value at $13.95 Starting with the youthful 2004 Bushman's Creek Chardonnay (659730), it comes in a screwcap bottle. You will find the nose is fresh and fruity with spicy, ripe pear purée fruit. It shows some mellowness on the palate, which is well balanced - again with those spicy, ripe pear purée flavours shining through. A very accessible, easy drinking style that would go well with your turkey.
By contrast, the one-year older Cathedral Cellar 2003 Chardonnay (328559), also at $13.95, shows more complexity and depth. It also has a lot more alcohol – 14.4% vs. 13% and added richness due to barrel aging. The vanilla-tinged, baked pear nose is followed up by medium-full bodied, gently toasty, baked pear flavours that show very good length. It is destined to do well with more flavorful white meats, such as lamb. A terrific value, it won a Gold Medal at the Decanter 2005 World Wine Awards in the under 10£ class.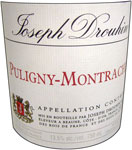 Those searching for a special occasion Chard will not be disappointed with Joseph Drouhin 2002 Puligny-Montrachet (710657). In know that $57.95 is a serious chunk of change, but given what I have tasted recently from the Classics, I van assure you that its money well spent. Light yellow colour., the solid, dried ripe pear nose is blessed with some lime purée and caramel notes. It is very bright and well structured with ripe, lemony, key lime pie flavours and a lingering, vanilla-tinged finish. Burgundy that stands up and says hello.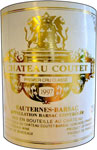 Before leaving the whites, I want to mention a great sweetie from the Barsac region of Sauternes. For that extra special slice of foie gras, a half bottle of chilled 1997 Château Coutet (677914) at $34.95 will do wonders. This viscous, mouthfiller ranks as a 1er Cru Classé and is loaded with sweet caramel, ripe lemon meringue and pineapple flavours that go on and on.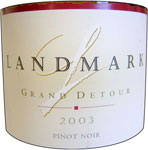 Moving to reds, my release highlight is a profoundly tasty, extremely classy, Pinot Noir from Sonoma. Landmark Vineyards 2003 Grand Detour Pinot Noir (737890) at $39.95 is worth every penny. Fairly deep purple red colour, the nose is ultra Burgundian with elegant, intense, ripe black cherry fruit. The ripe, harmonious, fairly juicy, ripe black cherry flavours with a lingering, lime and mineral tinged finish will make you swoon. It is a perfect, albeit not inexpensive, candidate for the Christmas turkey. It does come in a half-bottle format (566869) for $21.95 – a lamentable 10% up charge per ounce.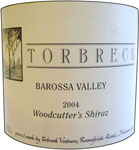 Considerably less expensive but also very tasty is an Aussi Shiraz that focuses on that juicy black cherry theme. At only $19.95, Torbreck Vintners 2004 Woodcutter's Shiraz (927533) offers great structure and loads of flavour without compromising accessibility. Hailing from the Barossa Valley, the smoky, spicy, juicy black cherry purée nose carries over perfectly to the palate.
Even less expensive is my best buy Spanish red from the respected family-owned house of Vincente Gandia. It is located in Utiel-Requena in the Levant region, which borders the Mediterranean, just inland from the coastal town of Valencia. While this area used to known for its everyday bulk wines, Gandia has made great strides in significantly raising the bar.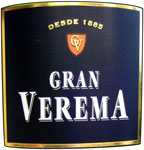 Gran Verema 2000 'Old Vines' Tempranillo Reserva (660548) at $14.95 will put many considerably more expensive wines to shame. The nose is rather cedary with some plumy, dried red cherry notes. It is spicy and quite well structured with herb-tinged, plumy, dried red cherries flavours and a dusty chocolate finish. A bargain-priced red for that rare holiday ribeye.
2001-2002-2003-2004-2005 Tasting Note Database
Our tasting note database from December 31, 2000 to October 2005, covers every Vintages release product for the past 58 months. There are more than 10,000 notes in the database data. Just enter the name of the product, supplier name or CSPC number. Or you can search by type of wine, country of origin, even wine agent! Nothing could be easier. Also you can get information on the agent by clicking on the agent's name, as well as current LCBO store inventory by clicking on "Check LCBO Availability", which will automatically tell you the number of bottles at LCBO as of last night.
To use our Tasting Notes Database: click here

** For All Visitors **
Vintages Releases
To see the complete list of upcoming products from the
December 10 release, including In-Store Discovery items,
click here (sorted by date of release).
You can also see it sorted by agent click here
To see the complete list of upcoming products from the
January 7 release, including In-Store Discovery items,
click here (sorted by date of release).
You can also see it sorted by agent click here
Copyright Food & Beverage Testing Institute of Canada 2005
Prior written permission is required for any form of reproduction
(electronic or other wise) and or quotation.
Contact Michael Vaughan at
mbv@total.net