Recent Articles
Mar. 4 - The Best of Today's Vintages Release ~ South Africa's Answer to Tequila
Feb. 25 - Mining for Gold in South Africa ~ Great Pinotage & Shiraz
Feb. 18 - Going for Gold at Vintages
Feb. 11 - Beware of great wine reviews that don't deliver ~ Is it me, the critic or the bottle?
Feb. 4 - Spanish Wines Take Flight
Jan. 28 - D-Day at Vintages 724 ~ Vintages items go on sale today!
Jan. 21 - Today at Vintages ~ A Fine Trio of Accessible French Whites ~ The Many Faces of Syrah/Shiraz
Jan. 14 - Ontario's Icewines Shine ~ The Icewine Oscars for the Best 2004
Jan. 7 - A Quality Vintages Kick-off to the New Year Easy Quaffing Southern Hemisphere Shiraz
Dec. 31 - Cognac Unconquered ~ From $1.30 to $74.88 an ounce ~ Sipping Your Way into the New Year
Dec. 24 - LCBO Gifts ~ Buy Carefully ~ Juicy cherry & tangy cranberry flavours for your Turkey
Dec. 17 - The Best of the Season ~ Seasonal Gifting: From Books to the Best Buy Champagne & '1876' Scotch
Dec. 10 - Great Holiday Wines in Today's Vintages release ~ From the Bargains to the Jewels
Dec. 3 - From the Perfect Pear Martini ~ to a Vintage Port to Remember
Nov. 26 - Wines to Buy & Wines to Avoid
Nov. 19 - Beaujolais Nouveau Celebrates 54 Years
Nov. 12 - Vintages Release Best Buys ~ From California to Bordeaux
Nov. 5 - "Eyes Wide Shut" ~ Taste, texture and scent in motion
Oct. 29 - Tricks & Treats in Today's Vintages Release ~ Some Awesome Aussi Highlights
Oct. 22 - Perfect Fall Libations ~ Obscure varieties from Welschriesling to Semillon
Oct. 15 - Hop Scotch ~ The biggest whisky release on record
Oct. 8 - A Toast to the Turkey ~ Many whites, some reds and even a sparkling rosé
Oct. 1 - Barolo the King of Italian Reds
Sep. 24 - A Flood of Upcoming Tastings ~ but not a Vintages Classics in Sight
Sep. 17 - A Great Ontario Harvest ~ From just-released wines to a terrific new guide
Sep. 10 - Film Fest Fizz ~ Finding that Oscar-Winning Drink
Sep. 3 - Delicious Long Weekend Drinking ~ All but one under $20!
Aug. 27 - A new way of coding drinkability ~ And getting the best out of that bottle
Aug. 20 - The "New" Vintages Catalogue
Aug. 13 - Bargains Galore ~ Spirited Summer Matchmakers ~ From Boulard Calvados to Grand Marnier
Aug. 6 - Dealing with Disappointments ~ This Bicyclette has a flat tire!
Jul. 30 - LCBO Alternatives? ~ Regulations handcuff importers to LCBO warehouse
Jul. 23 - A French Sparkler & Greek Whites in Today's Vintages Hit Parade ~ In-Store Discoveries Reviews Disappear
Jul. 16 - French Rosé Rocks ~ Too bad you can't find them at the LCBO
Jul. 9 - Today's Vintages Release ~ Small in size but big in buys!
Jul. 2 - The Wines of Canada by John Schreiner ~ Interesting but a little thin
Jun. 25 - Boning Up for Canada Day! ~ ABC - Anything But Chardonnay A Best Buy ~ Trilogy of Grass-Free Sauvignon Blanc
Jun. 18 - Austria's Wines on a roll
Jun. 11 - Where there's Chardonnay there's Hope ~ 2,879 cases at Vintages! ~ Plus 79 New Items in Today's Vintages Release
Jun. 11 - Bottle of the Week
Kim Crawford 2004 Marlborough Sauvignon Blanc ~ Kick starts the screwcap revolution
Jun. 4 - Bodega Norton 2004 Chardonnay ~ A too-good-to-be-true Argentina gem from the General List ~ LCBO Price Book now a thing of the past!
Jun. 4 - Bottle of the Week
Codorniu Brut Clasico ~ Puts some sparkling Classics to shame


Become A FBTI Supporter Today By Clicking Here
This not-for-profit website is dedicated to the discerning reader!

Wines to Buy & Wines to Avoid
© Michael Vaughan 2005


National Post Weekly Wine & Spirits Columnist
Saturday, November 26, 2005

LIVE WINE LINK
www.winefind.ca
(CLICK ON THE NAME - All listings are automatically linked to the LCBO database)
If there is a product that interests you, just click on the name below and you will instantaneously connected with the LCBO database. The product will appear in blue and all you have to do is click on the name again and then the next screen will provide details along with the store search. Just click on store search. The number of bottles in each store is updated nightly. Call the store first to see if stock still remains (each store phone number is listed).

Today's Vintages release is pretty hefty weighing in at 131 selections. This jumps to 159 if one includes the additional 28 In-Store-Discoveries (ISD), which hit the shelves yesterday. Perhaps I am a bit too fussy, but I found a significant number of new releases that might be avoided. To check this out, I returned to the LCBO lab last Tuesday and spent three hours retasting over 120 bottles for a second time.

I must admit that it takes more courage to come up with negative reviews. As beauty is in the eye of the beholder, winemakers always seem to like their progeny no matter how unbecoming. For numerous reasons, a once tasty wine can suddenly become disappointing. While vintage is usually the key, poor shipping and/or storage conditions can destroy otherwise great wines.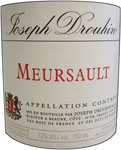 If, for instance, you are looking for a white Burgundy, you might be tempted to try Domaine des Granges 2004 Mâcon-Chaintré at only $16.95. Don't unless you like a very dry, lightish Chard with slightly peppery, malic flavours. It has absolutely nothing in common with the far superior, well-structured, albeit much more expensive Joseph Drouhin 2002 Meursault Blanc (966432) at $49.95.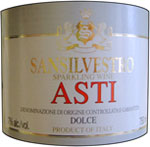 Another non-starter is Cristina Ascheri Moscato d'Asti 2004 at $15.95, which doesn't hit the spot with its aging, somewhat odd, vegetal notes. If you relish bouncy, sweetish, juicy Muscat flavours of a good Asti, try San Silvestro Asti (656496) $16.95.
To simplify things, here are my two best buy whites. The first is a remarkably inexpensive effort from the Midi, Les Vignerons de Puisserguier 2004 Les Grès Viognier (669523) at only $12.95. This lovely Vin de Pays d'Oc has an intense, very fruity, ripe pear-peach nose. It is dry, harmonious and well structured with lots of ripe pear flavours - just terrific for current quaffing.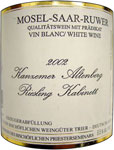 My second choice is a sweetie from Germany. The spicy, sweet but balanced, honeyed pear, grapefruit flavoured Bischöefliche Weingüeter 2002 Kanzemer Altenberg Riesling Kabinett (657189) at $17.95. A versatile, crowd-pleasing style that is perfect for the holiday season, especially as it has only 8.5% alcohol.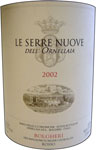 Moving on to reds, disappointments include the prestigious Villa Poggio Salvi 2002 Lavischio at $26.95 from Tuscany with its brittle, dried red apple flavours. A disappointing wine from a poor vintage and should have not been released. Having said that, on the other side of the Tuscan spectrum, we have 2002 Le Serre Nuove dell Ornellaia (606194) at $54.95, which shows lots of style with great accessibility. This second wine from the famed Cabernet-Merlot based Ornellaia property on the Tuscan coast may not be a keeper, but shows good complexity with earthy, spicy, ripe plum and gently juicy, black Muscat flavours. It demonstrates what can be done in a challenging year.
Unfortunately, "disappointing" would be an understatement when it comes to this already over-the-hill Rhone from Paul Jaboulet - Ainé 2000 Gigondas Pierre Aiguille at $32.95. I tried hard to like it at first, but became impatiently unhappy with the stewed red apple flavours of the subsequent bottle.
Moving on to perhaps the worst red of the release, is a thin Cabernet Franc from the Loire. Coming from the heat-driven 2003 vintage, St-Nicolas de Bourgueil at $16.95 pretty much takes the cake unless you relish tart reds with peppery, bitter olive, celery and damp earth flavours.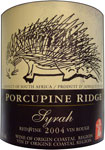 If I had one red to buy, it would be Boekenhoutskloof 2004 Porcupine Ridge Syrah (595280) at $13.95. This South African winner has a slightly smoky, black cherry purée nose. It is very juicy on the palate with dry, bright, balanced, plumy, black cherry jubilee flavours. A consistent best buy, it is ready to drink now.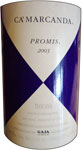 Perhaps the biggest surprise in today's release is Angelo Gaja 2003 Ca'marcanda 'Promis' (745638) at $42.95, which is a big improvement over the 2000 vintage last featured in Vintages at $46.95. It is well structured, bright, spicy and gently juicy with ripe plum flavours. You can drink it today, but it will still improve over the next 3 years.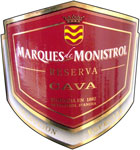 Those searching for an inexpensive Champagne substitute, shouldn't miss Marques de Monistrol Cava Brut Reserva 'Selección Especial' (656454) at $12.95. It is dry, very effervescent, bright and crisp, with ripe lemon-melon flavours followed up by a tangy, refreshing, effervescent finish.
Note that the current Vintages Catalogue erroneously says that the current 116 items Air Miles and 136 Limited Time Offer selections will last another week into December. In fact, this is the last weekend (today and Sunday) to take advantage of these deals, click here to see the list of all products in the promotion. One white not mentioned but worth trying comes from

last month's Vintages release: the very crisp, lively, honeyed, ripe apple-pear flavoured
Bollini 2003 Chardonnay Barricato 40
(987503) is reduced to $12.95 until tomorrow.
Upcoming Event
On Tuesday, December 6, The Grand Tasting Wines of France will feature some 150+ selections from across the country. Throughout the evening you will be able to match them with French regional cuisine. Held at Carlu - 444 Yonge St., 7th floor from 7 pm to 10 pm. Tickets are $75 (+GST), to register go to www.frenchtasting.com. For more information contact Anne Popoff at 416-921-8400.
2001-2002-2003-2004-2005 Tasting Note Database
Our tasting note database from December 31, 2000 to October 2005, covers every Vintages release product for the past 58 months. There are more than 10,000 notes in the database data. Just enter the name of the product, supplier name or CSPC number. Or you can search by type of wine, country of origin, even wine agent! Nothing could be easier. Also you can get information on the agent by clicking on the agent's name, as well as current LCBO store inventory by clicking on "Check LCBO Availability", which will automatically tell you the number of bottles at LCBO as of last night.
To use our Tasting Notes Database: click here

** For All Visitors **
Vintages Releases
To see the complete list of upcoming products from the
November 26 release, including In-Store Discovery items,
click here (sorted by date of release).
You can also see it sorted by agent click here
To see the complete list of upcoming products from the
December 10 release, including In-Store Discovery items,
click here (sorted by date of release).
You can also see it sorted by agent click here
Copyright Food & Beverage Testing Institute of Canada 2005
Prior written permission is required for any form of reproduction
(electronic or other wise) and or quotation.
Contact Michael Vaughan at
mbv@total.net