Recent Articles
Dec. 10 - Great Holiday Wines in Today's Vintages release ~ From the Bargains to the Jewels
Dec. 3 - From the Perfect Pear Martini ~ to a Vintage Port to Remember
Nov. 26 - Wines to Buy & Wines to Avoid
Nov. 19 - Beaujolais Nouveau Celebrates 54 Years
Nov. 12 - Vintages Release Best Buys ~ From California to Bordeaux
Nov. 5 - "Eyes Wide Shut" ~ Taste, texture and scent in motion
Oct. 29 - Tricks & Treats in Today's Vintages Release ~ Some Awesome Aussi Highlights
Oct. 22 - Perfect Fall Libations ~ Obscure varieties from Welschriesling to Semillon
Oct. 15 - Hop Scotch ~ The biggest whisky release on record
Oct. 8 - A Toast to the Turkey ~ Many whites, some reds and even a sparkling rosé
Oct. 1 - Barolo the King of Italian Reds
Sep. 24 - A Flood of Upcoming Tastings ~ but not a Vintages Classics in Sight
Sep. 17 - A Great Ontario Harvest ~ From just-released wines to a terrific new guide
Sep. 10 - Film Fest Fizz ~ Finding that Oscar-Winning Drink
Sep. 3 - Delicious Long Weekend Drinking ~ All but one under $20!
Aug. 27 - A new way of coding drinkability ~ And getting the best out of that bottle
Aug. 20 - The "New" Vintages Catalogue
Aug. 13 - Bargains Galore ~ Spirited Summer Matchmakers ~ From Boulard Calvados to Grand Marnier
Aug. 6 - Dealing with Disappointments ~ This Bicyclette has a flat tire!
Jul. 30 - LCBO Alternatives? ~ Regulations handcuff importers to LCBO warehouse
Jul. 23 - A French Sparkler & Greek Whites in Today's Vintages Hit Parade ~ In-Store Discoveries Reviews Disappear
Jul. 16 - French Rosé Rocks ~ Too bad you can't find them at the LCBO
Jul. 9 - Today's Vintages Release ~ Small in size but big in buys!
Jul. 2 - The Wines of Canada by John Schreiner ~ Interesting but a little thin
Jun. 25 - Boning Up for Canada Day! ~ ABC - Anything But Chardonnay A Best Buy ~ Trilogy of Grass-Free Sauvignon Blanc
Jun. 18 - Austria's Wines on a roll
Jun. 11 - Where there's Chardonnay there's Hope ~ 2,879 cases at Vintages! ~ Plus 79 New Items in Today's Vintages Release
Jun. 11 - Bottle of the Week
Kim Crawford 2004 Marlborough Sauvignon Blanc ~ Kick starts the screwcap revolution
Jun. 4 - Bodega Norton 2004 Chardonnay ~ A too-good-to-be-true Argentina gem from the General List ~ LCBO Price Book now a thing of the past!
Jun. 4 - Bottle of the Week
Codorniu Brut Clasico ~ Puts some sparkling Classics to shame
May. 28 - A Trip in a Glass ~ Fine wines to transport you to far-away destinations
May. 28 - Bottle of the Week
Zoom-Zoom-Zoomers! ~ Campari: Seeing Red ~ Setting the World Ablaze
May. 21 - Toasting Queen Victoria ~ With Discounted Reds! ~ Grab these bargains while they last!
May. 21 - Bottle of the Week
Putting a little spice into your Victoria Day Long Weekend
May. 14 - Sprouting Up Like Tulips ~ Excellent 2003 Whites at Vintages
May. 14 - Bottle of the Week
2004 Terra Boa Blanco ~ A Bargain Priced Springtime White from Portugal
May. 7 - Prince Edward County's Field of Dreams ~ Long Dog Winery - No Long Shot!
May. 7 - Bottle of the Week
For Mother's Day! ~ Veuve Clicquot La Grande Dame Champagne ~ A priceless bubbly for that priceless mother!


Become A FBTI Supporter Today By Clicking Here
This not-for-profit website is dedicated to the discerning reader!

Tricks & Treats in Today's Vintages Release
Some Awesome Aussi Highlights
© Michael Vaughan 2005


National Post Weekly Wine & Spirits Columnist
Saturday, October 29, 2005

LIVE WINE LINK
www.winefind.ca
(CLICK ON THE NAME - All listings are automatically linked to the LCBO database)
If there is a product that interests you, just click on the name below and you will instantaneously connected with the LCBO database. The product will appear in blue and all you have to do is click on the name again and then the next screen will provide details along with the store search. Just click on store search. The number of bottles in each store is updated nightly. Call the store first to see if stock still remains (each store phone number is listed).

It is almost Halloween and today's Vintages release of 105 items has loads of treats and even a few tricks. For Canadian producers, the scariest thing about this release is the spotlight on Australia, which consists of 37 wines taking up almost half of the Catalogue. Over the past decade Australian imports have exploded. From out of nowhere, it is now the third largest supplier after France and Italy.

It is astonishing to think that for many years, the number one selling red in Canada has been Wolf Blass Yellow Label Cabernet Sauvignon at $16.90. Why is this so surprising? Because almost everywhere else, the best selling wines are often cheap and not all that cheerful. But not here; Canadian dedication to quality is a testimonial to our national palate - our willingness to put the money where our mouths are!

Having said that, it seems that the new generation of recently hatched "critter wines" have invaded the market. Number one on the hit parade is now South Australia's Yellow Tail, which has just catapulted to the top. The secret: a catchy label and a low price (although not as low as in the US). The key, however, is its simplicity – a juicy, just-off-dry style that any beginner can enjoy, with or without food.

Yellow Tail (Aussi slang for young kangaroo) was originally launched exclusively in the US in 2001 at $4.95, just above the price of cheap jug wine. From 200,000 cases in 2001, sales have exploded to an estimated 8 million cases this year.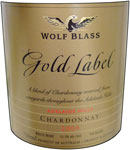 Like best sellers of yesteryear, such as Portugal's Mateus Rose and Germany's Blue Nun, Yellow Tail is basically an entry wine leading to bigger and better things. Those wanting to taste Australia's best, however, should look at today's release. My top-buy Aussi white, for instance, would be the delectable Wolf Blass 2004 Gold Label Chardonnay 2004 (606186) at $21.95. This screwcap gem from the Adelaide Hills in South Australia has an intense, lifted, lime purée nose with buttery, brioche notes. It is refined and yet well structured on the palate with slightly spicy, toasty, lingering, ripe pear purée flavours. Score it 90+ points.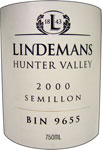 While Semillon is still a bit of a mystery, when well done it is a perfect refuge from a world of me-too styles. Better yet, it is capable of improving/evolving for many years to come. Those looking for a classic example should try Lindemans 2000 Semillon Bin 9655 (558627) at $23.95. It comes from the Hunter Valley in New South Wales and will definitely wow your palate with terrific mouthfeel, despite a surprisingly low alcohol of only 10.5%. This is the result of using old vines with low yields. Bright light yellow in colour, the nose is quite complex with slightly spicy, lemon meringue and lime notes. On the palate it is solid, very dry and slightly tart with candied grapefruit peel and lemon drop flavours. A real oyster wine.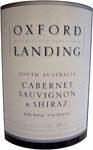 In terms of the Australian reds, one of the best buys is Yalumba 2003 Oxford Landing Cabernet Sauvignon/Shiraz (283689) at $12.95 with a screwcap closure. This South Australia, ready-to-enjoy, crowd pleaser has 14.5% alcohol and a very deep intense purple colour. The spicy, juicy, ripe black cherry flavours have lingering cassis notes. Half bottles are available at $6.95 (657718).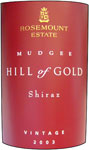 My highlights are a pair of very well made Syrah, or as the Aussis say, Shiraz. Rosemount Estates 2003 Hill Of Gold Shiraz (614784) at $22.95 comes from the Mudgee region in New South Wales. Look for medium-full bodied, well-structured, still youthful, stewed plum, cedar- chocolate flavours with some lime purée on the lingering finish. It's even better than the 2002, which was released last December at $24.95.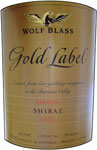 The best buy red at $29.95 is the extremely tasty Wolf Blass 2002 Gold Label Shiraz (590273). The nose is slightly smoky with ripe plums, black cherries and vanilla bean. This well-structured, smooth but extracty effort from South Australia's Barossa Valley shows ripe plum, vanilla and wonderful cherry flavours with hints of smoke and lime.
Defending Ontario against the Aussi onslaught are three Vintages releases from Delaine Vineyard owned by Don and Elaine Triggs. As the CEO of Vincor, Don has the wine made at the nearby Jackson-Triggs facilities. While the Pinot Noir is disappointing, both solid, well-structured, Bordeaux-based releases are worth trying.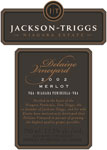 Delaine Vineyard 2002 Merlot (922294) at $24.95 has a complex, cedary, spicy, cigar-box nose with plum purée and chocolate notes.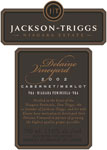 The well-structured, fruity, Xmas plum cake flavours complete with cassis and chocolate notes would be perfect with a roast beef. Moving up to $29.95, the previously released Delaine Vineyard 2002 Cabernet/Merlot (989269) shows even more complexity with roasted red pepper, plum and smoky lime purée flavours along with a lingering chocolate finish

.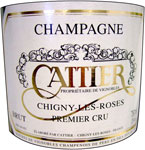 Perhaps, the real treat of the release is very well-priced Champagne for everyday drinking. Cattier Brut Premier Cru Champagne (919464) at $37.95 is a wide-appeal style. Elegant and medium bodied with honeyed, ripe melon flavours, it also comes in half bottles at $19.95 (919456) and magnums $75.95 (650978).
Apparently Halloween gremlins got into the re-release of Antinori 2000 Chianti Classico Riserva (512384) at $34.95. It showed very well last May when it hit the shelves at $37.95, but there is something definitely amiss with this latest shipment. Both bottles were quite cooked with stewed plum flavours - suggesting heat-related problems during shipment and/or storage here in Ontario. When these kinds of things happen, the LCBO should do the right thing and put its customers on alert. Assuming that the rest of the shipment is equally disappointing (the code number L224518 is etched on the side of the glass bottle), these wines should be discounted with a permanent ink mark (say an asterisk) on the label thereby avoiding confusion premium previously shipped bottles.
Coming up
On Thursday, November 3rd, there are two dinner events may be worth exploring. The first is a Clarendon Hills Wine Dinner. The five-course gourmet dinner and matching Clarendon Hills wines will be held at Truffles at the Four Seasons Hotel starting at 6:30 pm. The cost is $175 per person. Unfortunately, no details on the wines being served have been provided. To see the menu click here. Call Truffles at 416-928-7331 for further information.
On the same night, Beerbistro will host the Compass Box Whisky Collection dinner. Tickets are $100 per person. Unfortunately, no details on the menu and/or whiskies being served have been provided. Contact Beerbistro at 416-861-9872 for information.
On Saturday, November 5, 2005 at 7:30 pm, the Spirit of Toronto presents its annual fine whisky gala designed for the appreciation of premium spirits in a comfortable and elegant setting, with the industry's most respected distillers, bottlers and blenders.
Admission to the show includes nosing and tasting of more than 100 premium whiskies, a blender's nosing glass and a master class series of eight tutored tastings with the world's foremost authorities on whisky and bourbon.
Ticket are $95.00 in advance ($125.00 at the door). To see the menu click here. For further information
click here
2001-2002-2003-2004-2005 Tasting Note Database
Our tasting note database from December 31, 2000 to July 2005, covers every Vintages release product for the past 55 months. There are more than 9,000 notes in the database data. Just enter the name of the product, supplier name or CSPC number. Or you can search by type of wine, country of origin, even wine agent! Nothing could be easier. Also you can get information on the agent by clicking on the agent's name, as well as current LCBO store inventory by clicking on "Check LCBO Availability", which will automatically tell you the number of bottles at LCBO as of last night.
To use our Tasting Notes Database: click here

** For All Visitors **
Vintages Releases
To see the complete list of upcoming products from the
October 29 release, including In-Store Discovery items,
click here (sorted by date of release).
You can also see it sorted by agent click here
To see the complete list of upcoming products from the
November 12 release, including In-Store Discovery items,
click here (sorted by date of release).
You can also see it sorted by agent click here
To see the complete list of upcoming products from the
November 26 release, including In-Store Discovery items,
click here (sorted by date of release).
You can also see it sorted by agent click here
Copyright Food & Beverage Testing Institute of Canada 2005
Prior written permission is required for any form of reproduction
(electronic or other wise) and or quotation.
Contact Michael Vaughan at
mbv@total.net