Become A FBTI Supporter Today By Clicking Here
This not-for-profit website is dedicated to the discerning reader!

Vintages Release Best Buys
From California to Bordeaux
© Michael Vaughan 2005


National Post Weekly Wine & Spirits Columnist
Saturday, November 12, 2005

LIVE WINE LINK
www.winefind.ca
(CLICK ON THE NAME - All listings are automatically linked to the LCBO database)
If there is a product that interests you, just click on the name below and you will instantaneously connected with the LCBO database. The product will appear in blue and all you have to do is click on the name again and then the next screen will provide details along with the store search. Just click on store search. The number of bottles in each store is updated nightly. Call the store first to see if stock still remains (each store phone number is listed).

It's almost tinsel time and yet another Vintages release is upon us. Today's 120-item Vintages Catalogue leads off with an 8-page section entitled "Great Things Big and Small". They are, of course, referring to some two-dozen highlighted half-bottles and magnums. Unfortunately, with few exceptions, none of these wines are sampled meaning who knows if they are worth buying. Ditto for many of the many of the icewines appearing in the next 10-page section. The same goes for all the Vintages InStore Discoveries, which have also been purged from the catalogue. The bottom line is that if the LCBO wants to promote these wines, they have to get them assessed locally. Relying on dated, unreliable, American tasting notes simply will not do.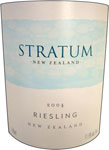 Meanwhile back in the tasting lab, I did manage to come up with three stellar best buy whites. While it some may not think that this is perfect time of year for Riesling, there is one new charmer to contend with from New Zealand's Waipara region in the South Island. Stratum Riesling 2004 (661686) at $16.95 is a versatile crowd pleaser that really hits the spot. The nose is refined with lime tinged, ripe lemon-apple-rhubarb notes. On the palate, it has just the faintest hint sweetness with harmonious, ripe lemon-melon flavours and a zesty finish. A perfect pick-me-up companion for seafood and poultry dishes.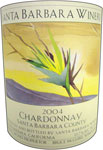 My other pair of best buys comes from California and they are both Chardonnays. The least expensive at $16.95 is Santa Barbara Winery 2004 Chardonnay (989152). The barrel-fermented effort has a rather intense, toasty, spicy, ripe pear nose. These spicy notes are quite predominant on the palate and are balanced by slightly honeyed, vanilla-tinged, expressive, ripe pear flavours. This crowd-pleaser would work well with spicy dishes, especially poultry.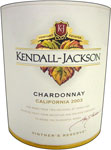 Kendall-Jackson 2003 Vintner's Reserve Chardonnay (369686) at $21.95 was a bit of a surprise because I have never have been a big fan of K-J's overtly tropical style. Well this one finally hits the mark. It is dry, well structured and harmonious with elegantly spicy, ripe Anjou pear flavours followed up by a lingering, lime-tinged finish.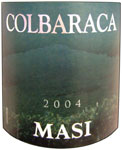 Those looking for something a bit different might venture forth and try a new white from Italy's Veneto region. Masi 2004 Colbaraca Soave Classico (724161) at $16.95 is a single vineyard blend based on Garganega, about half of which is aged in stainless steel for the fruit and the other half in oak barrels for complexity. The result is an appealing, medium-light bodied, refreshing, ripe lemon-melon flavoured white with a slightly nutty finish.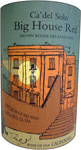 Moving on to reds, once again two wines from California take centre stage. The first in an old reliable, Bonny Doon 2003 Ca'del Solo Big House Red (308999) priced at $18.95 in screwcap. From the depths of this very deep intense purple coloured elixir comes an avalanche of spicy sweet cassis and raspberry fruit. Look for plumy, juicy, ripe black raspberry flavours with a lifted, spicy, black cherry finish.
Note that some of the Italian grapes found in earlier editions have disappeared - only a touch of Barbera remains. Today's blend is predominantly Syrah, Petite Sirah and Carignane, which are basically from the French Rhone/Languedoc region. This 2003 is an improvement over the 2002, which appeared earlier this year.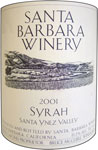 At just a dollar more, Santa Barbara Winery 2001 Syrah (630616) at $19.95 offers great accessibility. With a whopping 15.3% alcohol, this well-structured, gently smoky red offers stewed ripe plum and cassis flavours with an excellent lingering finish - a perfect reflection of ripe Santa Ynez Valley fruit. This tasty versatile effort is at its peak and will go will with roast lamb, mushroom risotto and a variety of hearty autumnal dishes.
Moving on to the Vintages Wine of the Month, I am pleased to report that they finally have a winner. It is always challenging to find great Bordeaux at under $20, and, thankfully, this well-structured winner from the Lurton stable offers great drinking value.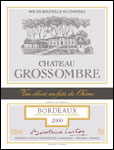 2000 Château Grossombre Bordeaux (943712 - $18.95 is a blend of 67% Cabernet Sauvignon and 33% Merlot. It is dry, crisp and well balanced with delightful, tangy, ripe plum-cherry flavours and a lifted, slightly cedary finish. Owned by André Lurton's daughter Béatrice, this ancient property is located in the Entre-deux-Mers region on the left back of the Dordogne. It has been lovingly restored and is now producing splendid wines.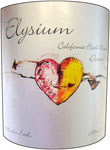 For dessert, don't miss picking up a bottle or two of Quady 2004 Elysium Black Muscat (276840) at $15.95 (375 ml). For whatever reason, this gem from California hasn't been seen in Vintages for over two years. Light red colour, the nose is seductively sweet and juicy with gobs of black cherry-Muscat fruit. Ditto for the palate: sweet, creamy and yet vibrant with lingering, Black Muscat flavours.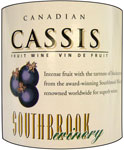 Another delicious sweetie, this time from Ontario, is Southbrook Canadian Cassis (339044) at $14.95 for 375 ml. This must-buy for the upcoming holiday season has a very intense, sweet cassis nose. It is dense, rich and sweet but balanced on the palate with brilliant cassis flavours and a lovely lingering finish. An international award-winning effort, it is perhaps the best release to date and is the perfect gift for overseas visitors.
Upcoming Events
This Sunday, November 13 from 2 to 6 pm the Archibald Orchards will hold their Customer Appreciation Day. Call the Archibald Orchards at 905-263-2396 or email archibalds@idirect.com for more information.
Coming up next Thursday, November 17 at 6 pm is the annual French Chamber of Commerce bash "BEYOND NOUVEAU"- Festival of Beaujolais at the Ontario Club. In addition to music & traditional bistro fare, all 10 Beaujolais Cru, two appellations and both Nouveau will be poured. Tickets are $50 for members of the French Chamber of Commerce ($60 for non-members) and can be purchased by calling 416- 205-9820.
Earlier in the day, the LCBO will present an opportunity to taste this year's Nouveau Release. Held at the LCBO Summerhill store (at Yonge & Summerhill from 11:00 am to 2:00 pm. Contact the Summerhill store for more information at 416-922-0403.
Make sure you visit our Vintage Assessments website next week for the lowdown on this year's Nouveau release. I will be reporting on the following list of 8 wines, some of which have been tasted in advance:
GENERAL LIST
France
Pisse Dru 2005 Beaujolais Nouveau Village • $14.45 (500 cases)
Mommessin 2005 Beaujolais Nouveau • $13.45 (2,500 cases)
Duboeuf 2005 Gamay Nouveau Vin de Pays de L'Ardèche • $8.95 (1,480 cases)
RECOMMENDED Jean Jean 2005 Syrah Primeur VdP d'Oc • $9.45 (2,500 cases)
Italy
Negrar 2005 Novello del Veneto • $8.95 (2,500 cases)
Novio 2005 Vino Novello • $9.55 (1,176 cases)
Ontario
NOT RECOMMENDED Ancient Coast 2005 Gamay Nouveau • $9.95 (500 cases)
Vintages Stores and Vintages Sections
France
Duboeuf 2005 Beaujolais-Villages Nouveau • $15.95 (1,900 cases)
2001-2002-2003-2004-2005 Tasting Note Database
Our tasting note database from December 31, 2000 to July 2005, covers every Vintages release product for the past 55 months. There are more than 9,000 notes in the database data. Just enter the name of the product, supplier name or CSPC number. Or you can search by type of wine, country of origin, even wine agent! Nothing could be easier. Also you can get information on the agent by clicking on the agent's name, as well as current LCBO store inventory by clicking on "Check LCBO Availability", which will automatically tell you the number of bottles at LCBO as of last night.
To use our Tasting Notes Database: click here

** For All Visitors **
Vintages Releases
To see the complete list of upcoming products from the
November 12 release, including In-Store Discovery items,
click here (sorted by date of release).
You can also see it sorted by agent click here
To see the complete list of upcoming products from the
November 26 release, including In-Store Discovery items,
click here (sorted by date of release).
You can also see it sorted by agent click here
Copyright Food & Beverage Testing Institute of Canada 2005
Prior written permission is required for any form of reproduction
(electronic or other wise) and or quotation.
Contact Michael Vaughan at
mbv@total.net