Recent Articles
Sep. 29 - Southern French Accents
Sep. 22 - Perfect for an Autumn day ~ Is that a bottle of spicy wine under your kilt?
Sep. 15 - A Celebration of the Ontario's harvest ~ Faces behind great wines
Sep. 8 - Reel Wines for Real Film Lovers ~ Can't snuggle? Here's what to smuggle! ~ Plus Ontario Recommendations
Sep. 1 - Dust off your Lederhosen ~ Austrian Wines Finally Unleashed in Vintages
Aug. 25 - Summer Twilight Selections ~ Spanish Synergy
Aug. 18 - The Wines of Chile ~ Soaring to the peaks of the Andes
Aug. 11 - Discovering Greece - a wine odyssey ~ Splendid Assyrtiko from Santorini
Aug. 4 - Spain - From the Classics to the Cutting Edge ~ Revving up for Rioja
Jul. 28 - Days of Wine & Roses no more! ~ Under $10 wines a rare breed
Jul. 21 - Que Sera, Syrah ~ Big, Smoky and Beautiful
Jul. 14 - Finding the best wine matches ~ Sizzling Seafood at Scaramouche
Jul. 7 - Sizzling Sauvignon Blanc ~ Vintages Best Buy Whites
Jun. 30 - In search of the Ontario Idol ~ Tracking down the best for Canada Day
Jun. 23 - Vintages Price Hikes ~ Hitting the customer where it hurts
Jun. 16 - Life After Yellow Tail
Jun. 9 - Rosé Rules ~ From serious to casual, unearthing that ambidextrous rosé
Jun. 2 - The ones that didn't get away! ~ Unearthing recent best buys - all under $20
May. 26 - New Zealand's Natural Gems ~ The best of whites
May. 19 - Alsatian with that Crustacean?
May. 12 - Paradoxical Portugal ~ Old World Grapes with New World Appeal
May. 5 - Toronto's First Private Import Wine Fair ~ Private Imports Picking up Steam Despite LCBO Bullying
Apr. 28 - Toasting Mom with France's Finest
Apr. 21 - Prime Time for California
Apr. 7 - Delicious Ciders that won't break the Easter bank
Mar. 31 - Racy Rieslings ~ Perfect Springtime Sippers
Mar. 24 - Quest for the Best of Portable Potables ~ The Battle of the Boxes
Mar. 17 - For the love of the Irish ~ A Greek wine for St. Patrick's Day
Mar. 10 - VDN to the rescue ~ Sublime sweet bargains from southwestern France
Mar. 3 - Canada's greatest pinot noir? ~ If you can't find the best, try LCJ's less expensive bargains
Feb. 24 - Cuvée 2007 ~ Ontario winemakers whoop it up
Feb. 17 - Pinot Noir Madness III ~ New Zealand takes another step forward
Feb. 10 - Burgundy Comes to Town ~ Despite Limited Vintages Buys ~ The Good News is Virtual Buying
Feb. 3 - Great Values South of the Equator ~ Both in Vintages & on the General List
Jan. 27 - Napa a go-go ~ Wine Parties vs. Tastings
Jan. 20 - Winemaker Niel Groenewald ~ Pushing the South African Envelope
Jan. 13 - Montreal Passion Vin ~ Delivering Excellence on Every Level
Jan. 6 - Off-the Beaten-Path Wines ~ Hard to Find in Today's Vintages Release


Get Michael Vaughan's Buying Guide
for March 3rd, 17th & 31st Vintages Release today!
Click Here
Racy Rieslings
Perfect Springtime Sippers
© Michael Vaughan 2007
National Post Weekly Wine & Spirits Columnist
Saturday, March 31, 2007
To see this article as it appears in the National Post click here
CLICK ON THE NAME
All listings are automatically linked to the LCBO database
If there is a product that interests you, just click on the name below and you will instantaneously connected with the LCBO database. The product will appear in blue and all you have to do is click on the name again and then the next screen will provide details along with the store search. Just click on store search. The number of bottles in each store is updated nightly. Call the store first to see if stock still remains (each store phone number is listed).
It's a Vintages miracle. On the eve of next Monday's annual German wine fair, two wonderfully delicious Rieslings are featured in today's release. For those who don't know, Germany's Rieslings reign supreme. They are one of the world's best wine buys. Lay down the stunning 1993 vintage Rheingau below today and you will thank me.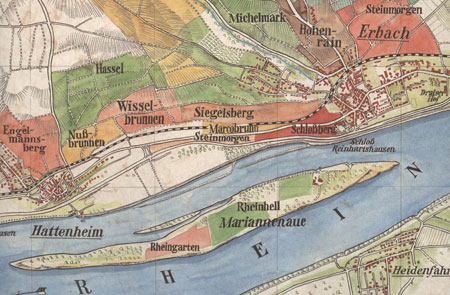 Rheingau wine region map
Let me kick off with Schloss Reinhartshausen 1999 Erbacher Marcobrunn Riesling Spätlese (29033) at $25.95. I know it's a mouthful, but it's definitely worth it. Here is an 8-year-old white, which is still drinking perfectly. Bright light yellow in colour, the nose is intensely honeyed with spicy, juicy, ripe melon fruit. It's like silk on the palate - smooth and supple with gently sweet, lingering, fresh melon flavours. Serve well chilled with spicy Thai or Malaysian dishes.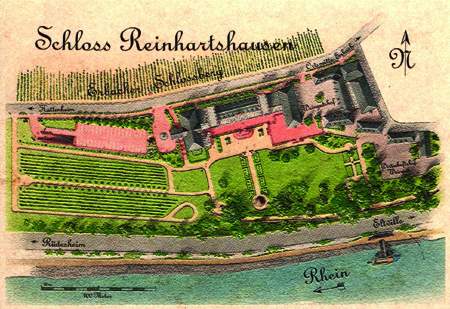 It comes from the village of Erbach on the northwest side of the Rhine River near Mainz where grapes have been growing since Roman times. The tiny Erbacher Marcobrunn designation consists of only 5.2 hc (12.8 acres), while the riverside Reinhartshausen estate housed the Prussian royal family and produces spicy, full flavoured Rieslings from rich loam soils.

The best buy of the Vintages release: Schloss Reinhartshausen 1993 Erbacher Schlossberg Riesling Auslese (29025) at $29.95. Grown in an adjoining small 5.68 hc. estate-owned vineyard (referred to as a monopole), it has a deep yellow colour and a complex, Seville orange marmalade nose. It is gorgeous on the palate; seductively sweet but balanced with gobs of Seville orange marmalade and honeyed apricot purée flavours. Try with foie gras, dessert or just by itself at Easter. With 8.5% residual sugar (vs. 5.8% for the Spätlese), it can keep for many years. Also, once opened, can last for several weeks as long as you recork the bottle immediately after opening and keep it in the fridge.

Other whites worthy of a detour include the delicious, ready-to-drink, fruity Calatrasi 2005 d'Istinto Catarratto/ Chardonnay (28886) at only $14.95. Look for classy, ripe pear aromas and dry, gently honeyed, elegant, pear purée flavours. Only 2,400 bottles of this Sicilian delight are available.

Another Spring delight, this time from the French Midi, is Lurton 2005 Domaine des Salices Viognier (487272) at $13.95. The very spicy, honeyed, crisp, ripe lemon- melon, toast-tinged flavours will dance on your tongue. A fine foil to a variety of seafood or poultry dishes and comes with a convenient screwcap closure.
Moving on to reds, at only $11.95 the hefty Chakana 2005 Malbec (3509) from Argentina's Lujan de Cuyo region of Mendoza offers great value. Extremely deep intense purple in colour, it is dry and fairly extracty with juicy, ripe plum and baked cherry flavours plus some mocha notes on the finish. With BBQ season about to start, this would be perfect with a rare rib steak.

Looking for something special from today's Vintages Australia focus? Don't miss Wolf Blass 2003 Gold Label Sparkling Pinot Noir/ Chardonnay (606285) at $20.95. It shows fine effervescence and has that classic, dry, well-balanced, ripe lemon-melon taste with a lingering, gently toasty finish. Capable of challenging some Champagne costing twice the price, it's perfect for discerning palates who drink nothing but the best.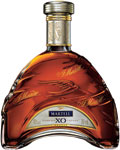 Today at Vintages: a special complimentary tasting of Martell XO Cognac (29165), which fetches $199.95 per decanter. Only120 bottles of this rare in-store discovery are available. Taste it with Poulain dark chocolate, plus there is a special draw including special Martell Cognac glasses signed by French designer Andrée Putman. From 11-2 at LCBO Store #10 (Summerhill) 10 Scrivener Square, or 11-4 at LCBO Store #1 (Weston & 401).
National Post readers wanting to attend the Germany: Wines with Jazz event at Roy Thomson Hall on Monday, April 2 click here (905-815-1581). To see the full 46-page catalogue with 120+ wines click here Also, to download details on the April 2 Vintages Delist Sale (each item is linked to my tasting note database) click here
Website Exclusive
The best red wine buy of the release

On Saturday, July 22, 2006 I recommended one of the best Pinot Noir values ever tasted at Vintages *** out of three stars. The good news is that it is back at the same price: Miguel Torres 2004 Mas Borras Pinot Noir (673483) at $25.95 (to check LCBO store availability click on the name). The terrific, well-structured, ripe plum and elegant black cherry flavours linger sublimely on the palate. Hints of lime-tinged, vanilla custard dance on the finish. Miguel Torres is justifiably proud of this wine. At 2006 Madrid Fusion, Miguel Torres explained the secret to the high quality of Mas Borras: very low yields from well-established 10 hc. vineyard located in the highest and coolest mountainous region of the upper Penedés in the municipality of Santa María de Miralles. Aged in classis Nevers French oak (50% new) for 12 months, it is delicious to drink now and it will hold well for the next year or two.

Get Michael Vaughan's notes on all 347 March Vintages releases
Including March 17th and March 31st selections
click here and receive it by email today
2001 - 2007 Tasting Note Database
Our tasting note database from December 31, 2000 to February 2007, covers every Vintages release product for the past 74 months. There are more than 15,000 notes in the database data. Just enter the name of the product, supplier name or CSPC number. Or you can search by type of wine, country of origin, even wine agent! Nothing could be easier. Also you can get information on the agent by clicking on the agent's name, as well as current LCBO store inventory by clicking on "Check LCBO Availability", which will automatically tell you the number of bottles at LCBO as of last night.
To use our Tasting Notes Database: click here

** For All Visitors **
Vintages Releases
To see the complete list of upcoming products from the
March 31 release, including In-Store Discovery items,
click here (sorted by date of release).
You can also see it sorted by agent click here
To see the complete list of upcoming products from the
April 14 release, including In-Store Discovery items,
click here (sorted by date of release).
You can also see it sorted by agent click here
To see the complete list of upcoming products from the
April 28 release, including In-Store Discovery items,
click here (sorted by date of release).
You can also see it sorted by agent click here
Copyright Food & Beverage Testing Institute of Canada 2007
Prior written permission is required for any form of reproduction
(electronic or other wise) and or quotation.
Contact Michael Vaughan at
mbv@total.net