Become an FBTI Supporter today
Get Michael Vaughan's Buying Guide
for June 9th & 23rd Vintages Release
Click Here
Life After Yellow Tail
© Michael Vaughan 2007
National Post Weekly Wine & Spirits Columnist
Saturday, June 16, 2007
To see this article as it appears in the National Post click here
CLICK ON THE NAME
All listings are automatically linked to the LCBO database
If there is a product that interests you, just click on the name below and you will instantaneously connected with the LCBO database. The product will appear in blue and all you have to do is click on the name again and then the next screen will provide details along with the store search. Just click on store search. The number of bottles in each store is updated nightly. Call the store first to see if stock still remains (each store phone number is listed).
I received an e-mail from an exasperated reader whose father drank only Yellow Tail because nothing else would do. With Father's Day around the corner, she wanted to know if there might be something, indeed anything, that would please Daddy's palate. The good news is there is and Dad might actually prefer it.
The sweet, fruity Australian Yellow Tail is North America's flavour of the moment. It seems that many drinkers didn't like the dry, strident style of traditional French wines. As Old World producers watched the Kangaroo stomp on their sales, they wondered: "What are we to do?"
Well, the answer has just arrived at the LCBO. Walk in the front door of almost any store and you will be assaulted by a wave of yellow jerseys. These aren't the kind you wear while riding a bike, but rather a cleverly designed wine in a lightweight, break-resistant PET package that's perfect for summer drinking.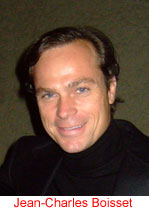 It's French, and why not? After all, there has to be life after Yellow Tail. Yellow Jersey is the brainchild of Jean-Charles Boisset, who is best known for fine Burgundy, as well as Canada's best Pinot Noir in his collaborative Clos Jordan winery. "If they can do it in Australia," he reasoned, "why not in the south of France, which has a similar climate?" After all, for every bottle of Australian wine, more than 10 bottles are produced in this single French region alone.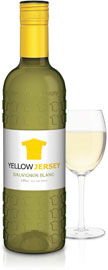 Wine media have taken to Yellow Jersey like ducks to water. To discover what all the fuss is about, I sat down with Jean-Charles to assess his new brood. I was happy to discover that the two new whites are definite winners. The Yellow Jersey 2006 Sauvignon Blanc (40998) at $14.95 is very well-balanced with ripe lemon-melon fruit and hints of crisp grassiness. As Yellow Tail doesn't have a Sauvignon Blanc in Ontario, this is a fine introduction.

Yellow Tail 2006 Chardonnay (627802 - $11.15), which has sweetish, spicy, slightly stewed, lemon-melon flavours, is easy to drink. However, despite its lower price, it is no match for the perfectly balanced, ripe pear-tinged Yellow Jersey 2006 Chardonnay (40980) at $14.95, one of the best Chardonnays to appear in an "environmentally friendly" package.
Then there are the reds. Boisset decided to release the dynamic duo - 2005 Pinot Noir (brave boy) and a 2005 Merlot - as featured in the film Sideways. Compared to Yellow Tail, both are drier and have some herbal garrigue notes. While I liked the Yellow Jersey Pinot Noir more than the Merlot, I feel that something juicier, such as Bilyara 2005 Reserve Merlot (27144) at $16.15, which also comes in a PET package, will work best.

Moving on to Shiraz, my recommendation for a serious flavour upgrade is Wyndham Estate 2004 Shiraz Bin 555 (189415) at $16.15. This rich mouth-filler has loads of plummy, ripe black cherry flavours and would be the perfect graduation red for all dads.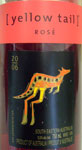 Of course, Yellow Tail offers a number of grape varietals - Rosé, Cabernet Sauvignon, Shiraz and Shiraz-Grenache and some are hard to beat. For instance, despite being very slightly sweetish, the just released Yellow Tail 2006 Rosé (37606) at $10.95 has pleasing, honey, plums and juicy raspberry-cherry flavours.
As for Cabernet Sauvignon, I recommend a recent Vintages best buy from Argentina's Patagonia: Del Fin del Mundo 2005 Cabernet Sauvignon Reserva (31179) at $13.95, loaded with delicious, spicy, vanilla-driven, juicy, black cherry purée flavours. At this price, who cares if it tastes a bit like Syrah, Malbec or Merlot? Try it with BBQ ribs.
It might sound blasphemous, but life really does exist without Yellow Tail.
2001 - 2007 Tasting Note Database
Our tasting note database from December 31, 2000 to May 2007, covers every Vintages release product for the past 78 months. There are more than 15,000 notes in the database data. Just enter the name of the product, supplier name or CSPC number. Or you can search by type of wine, country of origin, even wine agent! Nothing could be easier. Also you can get information on the agent by clicking on the agent's name, as well as current LCBO store inventory by clicking on "Check LCBO Availability", which will automatically tell you the number of bottles at LCBO as of last night.
To use our Tasting Notes Database: click here

** For All Visitors **
Vintages Releases
To see the complete list of upcoming products from the
June 9 release, including In-Store Discovery items,
click here (sorted by date of release).
You can also see it sorted by agent click here
To see the complete list of upcoming products from the
June 23 release, including In-Store Discovery items,
click here (sorted by date of release).
You can also see it sorted by agent click here
Copyright Food & Beverage Testing Institute of Canada 2007
Prior written permission is required for any form of reproduction
(electronic or other wise) and or quotation.
Contact Michael Vaughan at
mbv@total.net