Recent Articles
Oct. 27 - Scary Times at Vintages ~ From Tricks to Treats
Oct. 13 -Today at Vintages ~ Bordeaux and Much More
Oct. 6 - Wine Auction Fever ~ Confessions of a Wine Auction Junkie ~ Forget Screaming Eagle and pass the Rum
Sep. 29 - Southern French Accents
Sep. 22 - Perfect for an Autumn day ~ Is that a bottle of spicy wine under your kilt?
Sep. 15 - A Celebration of the Ontario's harvest ~ Faces behind great wines
Sep. 8 - Reel Wines for Real Film Lovers ~ Can't snuggle? Here's what to smuggle! ~ Plus Ontario Recommendations
Sep. 1 - Dust off your Lederhosen ~ Austrian Wines Finally Unleashed in Vintages
Aug. 25 - Summer Twilight Selections ~ Spanish Synergy
Aug. 18 - The Wines of Chile ~ Soaring to the peaks of the Andes
Aug. 11 - Discovering Greece - a wine odyssey ~ Splendid Assyrtiko from Santorini
Aug. 4 - Spain - From the Classics to the Cutting Edge ~ Revving up for Rioja
Jul. 28 - Days of Wine & Roses no more! ~ Under $10 wines a rare breed
Jul. 21 - Que Sera, Syrah ~ Big, Smoky and Beautiful
Jul. 14 - Finding the best wine matches ~ Sizzling Seafood at Scaramouche
Jul. 7 - Sizzling Sauvignon Blanc ~ Vintages Best Buy Whites
Jun. 30 - In search of the Ontario Idol ~ Tracking down the best for Canada Day
Jun. 23 - Vintages Price Hikes ~ Hitting the customer where it hurts
Jun. 16 - Life After Yellow Tail
Jun. 9 - Rosť Rules ~ From serious to casual, unearthing that ambidextrous rosť
Jun. 2 - The ones that didn't get away! ~ Unearthing recent best buys - all under $20
May. 26 - New Zealandís Natural Gems ~ The best of whites
May. 19 - Alsatian with that Crustacean?
May. 12 - Paradoxical Portugal ~ Old World Grapes with New World Appeal
May. 5 - Toronto's First Private Import Wine Fair ~ Private Imports Picking up Steam Despite LCBO Bullying
Apr. 28 - Toasting Mom with Franceís Finest
Apr. 21 - Prime Time for California
Apr. 7 - Delicious Ciders that won't break the Easter bank
Mar. 31 - Racy Rieslings ~ Perfect Springtime Sippers
Mar. 24 - Quest for the Best of Portable Potables ~ The Battle of the Boxes
Mar. 17 - For the love of the Irish ~ A Greek wine for St. Patrick's Day
Mar. 10 - VDN to the rescue ~ Sublime sweet bargains from southwestern France
Mar. 3 - Canada's greatest pinot noir? ~ If you canít find the best, try LCJís less expensive bargains
Feb. 24 - Cuvťe 2007 ~ Ontario winemakers whoop it up
Feb. 17 - Pinot Noir Madness III ~ New Zealand takes another step forward
Feb. 10 - Burgundy Comes to Town ~ Despite Limited Vintages Buys ~ The Good News is Virtual Buying
Feb. 3 - Great Values South of the Equator ~ Both in Vintages & on the General List
Jan. 27 - Napa a go-go ~ Wine Parties vs. Tastings
Jan. 20 - Winemaker Niel Groenewald ~ Pushing the South African Envelope
Jan. 13 - Montreal Passion Vin ~ Delivering Excellence on Every Level
Jan. 6 - Off-the Beaten-Path Wines ~ Hard to Find in Today's Vintages Release


Become an FBTI Supporter today
Get Michael Vaughan's Buying Guide
for May 12th & 26th Vintages Release
Click Here
Toronto's First Private Import Wine Fair
Private Imports Picking up Steam
Despite LCBO Bullying
© Michael Vaughan 2007
National Post Weekly Wine & Spirits Columnist
Saturday, May 5, 2007
To see this article as it appears in the National Post click here
CLICK ON THE NAME
All listings are automatically linked to the LCBO database
If there is a product that interests you, just click on the name below and you will instantaneously connected with the LCBO database. The product will appear in blue and all you have to do is click on the name again and then the next screen will provide details along with the store search. Just click on store search. The number of bottles in each store is updated nightly. Call the store first to see if stock still remains (each store phone number is listed).
CLICK ON THE AGENT NAME
All agent names are linked to our Agent Id database
It seems that the sale of wines that you can't buy at the LCBO (aka private imports) is reaching new heights. Many importing agents and upscale Toronto restaurants claim that what's available at the LCBO probably isn't very good. While there are lots of crappy wines on LCBO shelves and it is true that Vintages ignores many great wines, I am sad to report that some unscrupulous restaurants and agents to sell even worse private imports at higher mark-ups. The lesson: let the buyer beware.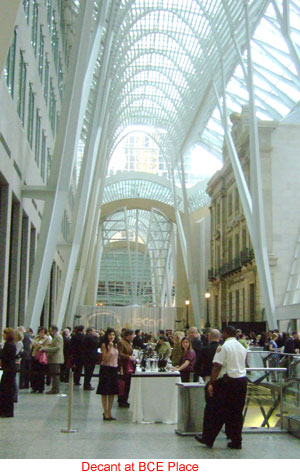 Of key importance is the recent appearance of the first private order wine showcase dubbed Decant. Organizer Warren Porter was fed up with the other two mainstream Toronto wine shows. "They have too much mediocrity on display combined with stuff that doesn't belong there," he says, adding, "my objective is to present fine wines to serious wine lovers."
He appears to have hit the mark. This was a great opportunity for private order agents to highlight their portfolio. Porter also used it to promote his own wine storage business and launch Sommelier Service, wherein "experts" buy non-LCBO wines on your behalf (an update will follow).
In the beautiful main foyer of BCE place, some 500 attendees paid $150 (more for a VIP pass) for the privilege of tasting some 150 wines from two-dozen agents. The inaugural glitch was the line up, which took up to 20 minutes. Thankfully, there were no tasting tickets to fork over. And while the catalogue was concise (complete with retail prices), it needed more space for tasting notes.
Attendees received Riedel glasses. VIPs got the "roller" glass, which is great for beginners, but sadly there was no room to roll them. The rest of us got a pair of "O" Riesling/Sauvignon Blanc glasses. The latter might be fine for home use, but being stemless, they are awkward to hold at a walk-around event. Fortunately, I was able to use my smaller, classic, ISO glass.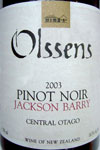 There were many very fine wines, the best not always being the most expensive. Highlights included two excellent New Zealand Pinot Noir: the Central Otago, ripe, complex, harmonious, Olssens 2003 Jackson Berry Pinot Noir ($43.95 from Metropolitan); and from the Marlborough region, the elegant, ready to enjoy, black cherry flavoured Wither Hills 2004 Pinot Noir ($45.15 from Select Wines).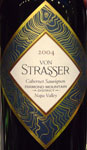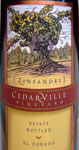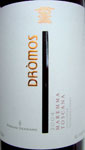 Best Bordeaux: a delicious Pomerol Chateau Petit Village 2003 ($95 from Lifford). Best from California: a refined and well-balanced Von Strasser 2004 Napa Valley Diamond Mtn. Cabernet Sauvignon ($76.60 from The Vine) and a delicious, classy, Cedarville 2003 Zinfandel ($27.95 from Cynthia's Selections). Best from Italy: the wonderful, plummy, well structured, Poggio Verrano 2004 Dromos a Tuscan IGT from Maremma ($74.95 from Stem Wine Group).
New agents are popping up all over. James Walker's Arthur's Cellar Wine Club, for instance, has already held two tastings in Toronto. The most recent at Le Bodega featured two winemakers from France. My picks: from the Coteaux du Languedoc, the fresh, wild strawberry-driven Domain La Croix Chaptal 2005 Domaine Rosť ($18.95) and ripe melon-pear flavoured 2005 Blanc Vielles Vignes ($18.95); from Bordeaux a beautifully structured 2002 Chateau Robin (only $26),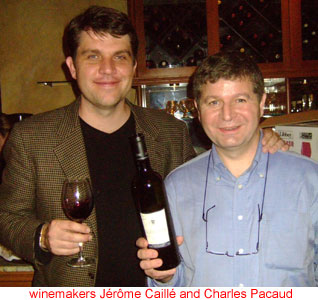 The downside for consumers: the LCBO prohibits agents from selling less than a case (6-12 bottles) of any selection. How this discriminatory, unfair trading practice can go unchallenged before the courts amazes me. Also, in an attempt to protect their sales, the LCBO has apparently dramatically reduced the number of cases that agents can order. Agents complain that they are not allowed to keep samples or store customer wines. Sadly, such LCBO bullying makes private importing more challenging every day.
National Post readers to see the details on each agents, just click on the name of the agent and you will get the contact information including website links.
Coming Up
Wednesday, May 9 - Wines of South Africa Tasting



This event will feature more than two dozen South African wine principals, a selection of South African-inspired hors d'oeuvres, live African drumming as well as a draw prize of tickets for 2 to South Africa. Held at Carlu - 444 Yonge St., 7th floor, from 6:00 to 9:00 pm. Tickets are $65 per person. For more information and reservations call 416-928-3553 ext 27 or click here for more information.
Saturday, May 12 - Spirit of Toronto 2007
Toronto's premiere tasting gala is back, featuring more than 100 single malt whiskies. This year's event will be held at Roy Thomson Hall from 6:30 to 10:30 pm. Tickets are $105 and include all samples, a Blender's Malt Whisky Glass from the Glencairn Crystal Studio in Scotland, gourmet catering courtesy of Daniel et Daniel and the Spirit of Toronto Masterclass Series hosted by the distillers themselves; food pairings, whisky cocktails, live jazz and an outdoor cigar pavilion. For more information please visit www.spiritoftoronto.ca
FBTI Supporters, use the code SOTLIS
to get a 10% discount on tickets to the show.
2001 - 2007 Tasting Note Database
Our tasting note database from December 31, 2000 to April 2007, covers every Vintages release product for the past 77 months. There are more than 15,000 notes in the database data. Just enter the name of the product, supplier name or CSPC number. Or you can search by type of wine, country of origin, even wine agent! Nothing could be easier. Also you can get information on the agent by clicking on the agentís name, as well as current LCBO store inventory by clicking on "Check LCBO Availability", which will automatically tell you the number of bottles at LCBO as of last night.
To use our Tasting Notes Database: click here

** For All Visitors **
Vintages Releases
To see the complete list of upcoming products from the
May 12 release, including In-Store Discovery items,
click here (sorted by date of release).
You can also see it sorted by agent click here
To see the complete list of upcoming products from the
May 26 release, including In-Store Discovery items,
click here (sorted by date of release).
You can also see it sorted by agent click here
Copyright Food & Beverage Testing Institute of Canada 2007
Prior written permission is required for any form of reproduction
(electronic or other wise) and or quotation.
Contact Michael Vaughan at
mbv@total.net