Recent Articles
Mar. 11 - Ireland: The cradle of Whiskey
Mar. 4 - The Best of Today's Vintages Release ~ South Africa's Answer to Tequila
Feb. 25 - Mining for Gold in South Africa ~ Great Pinotage & Shiraz
Feb. 18 - Going for Gold at Vintages
Feb. 11 - Beware of great wine reviews that don't deliver ~ Is it me, the critic or the bottle?
Feb. 4 - Spanish Wines Take Flight
Jan. 28 - D-Day at Vintages 724 ~ Vintages items go on sale today!
Jan. 21 - Today at Vintages ~ A Fine Trio of Accessible French Whites ~ The Many Faces of Syrah/Shiraz
Jan. 14 - Ontario's Icewines Shine ~ The Icewine Oscars for the Best 2004
Jan. 7 - A Quality Vintages Kick-off to the New Year Easy Quaffing Southern Hemisphere Shiraz
Dec. 31 - Cognac Unconquered ~ From $1.30 to $74.88 an ounce ~ Sipping Your Way into the New Year
Dec. 24 - LCBO Gifts ~ Buy Carefully ~ Juicy cherry & tangy cranberry flavours for your Turkey
Dec. 17 - The Best of the Season ~ Seasonal Gifting: From Books to the Best Buy Champagne & '1876' Scotch
Dec. 10 - Great Holiday Wines in Today's Vintages release ~ From the Bargains to the Jewels
Dec. 3 - From the Perfect Pear Martini ~ to a Vintage Port to Remember
Nov. 26 - Wines to Buy & Wines to Avoid
Nov. 19 - Beaujolais Nouveau Celebrates 54 Years
Nov. 12 - Vintages Release Best Buys ~ From California to Bordeaux
Nov. 5 - "Eyes Wide Shut" ~ Taste, texture and scent in motion
Oct. 29 - Tricks & Treats in Today's Vintages Release ~ Some Awesome Aussi Highlights
Oct. 22 - Perfect Fall Libations ~ Obscure varieties from Welschriesling to Semillon
Oct. 15 - Hop Scotch ~ The biggest whisky release on record
Oct. 8 - A Toast to the Turkey ~ Many whites, some reds and even a sparkling rosé
Oct. 1 - Barolo the King of Italian Reds
Sep. 24 - A Flood of Upcoming Tastings ~ but not a Vintages Classics in Sight
Sep. 17 - A Great Ontario Harvest ~ From just-released wines to a terrific new guide
Sep. 10 - Film Fest Fizz ~ Finding that Oscar-Winning Drink
Sep. 3 - Delicious Long Weekend Drinking ~ All but one under $20!
Aug. 27 - A new way of coding drinkability ~ And getting the best out of that bottle
Aug. 20 - The "New" Vintages Catalogue
Aug. 13 - Bargains Galore ~ Spirited Summer Matchmakers ~ From Boulard Calvados to Grand Marnier
Aug. 6 - Dealing with Disappointments ~ This Bicyclette has a flat tire!
Jul. 30 - LCBO Alternatives? ~ Regulations handcuff importers to LCBO warehouse
Jul. 23 - A French Sparkler & Greek Whites in Today's Vintages Hit Parade ~ In-Store Discoveries Reviews Disappear
Jul. 16 - French Rosé Rocks ~ Too bad you can't find them at the LCBO
Jul. 9 - Today's Vintages Release ~ Small in size but big in buys!
Jul. 2 - The Wines of Canada by John Schreiner ~ Interesting but a little thin
Jun. 25 - Boning Up for Canada Day! ~ ABC - Anything But Chardonnay A Best Buy ~ Trilogy of Grass-Free Sauvignon Blanc
Jun. 18 - Austria's Wines on a roll
Jun. 11 - Where there's Chardonnay there's Hope ~ 2,879 cases at Vintages! ~ Plus 79 New Items in Today's Vintages Release
Jun. 11 - Bottle of the Week
Kim Crawford 2004 Marlborough Sauvignon Blanc ~ Kick starts the screwcap revolution
Jun. 4 - Bodega Norton 2004 Chardonnay ~ A too-good-to-be-true Argentina gem from the General List ~ LCBO Price Book now a thing of the past!
Jun. 4 - Bottle of the Week
Codorniu Brut Clasico ~ Puts some sparkling Classics to shame


Get the 2006 editions of Vintage Assessments today!


With a special $20 Gift Discount
Click Here


The Best of the Season
Seasonal Gifting: From Books
to the Best Buy Champagne & '1876' Scotch
© Michael Vaughan 2005


National Post Weekly Wine & Spirits Columnist
Saturday, December 17, 2005

LIVE WINE LINK
www.winefind.ca
(CLICK ON THE NAME - All listings are automatically linked to the LCBO database)
If there is a product that interests you, just click on the name below and you will instantaneously connected with the LCBO database. The product will appear in blue and all you have to do is click on the name again and then the next screen will provide details along with the store search. Just click on store search. The number of bottles in each store is updated nightly. Call the store first to see if stock still remains (each store phone number is listed).

With only a week to go, many shoppers are looking at last minute gifts. For some it's a tough decision, to buy a book or splurge on a bottle of Champagne. One thing is for sure; a book will last much longer than a sparkler. The trick, of course, is getting the right book, which isn't always easy.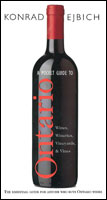 With so much to choose from, I basically broke the field down into things into two groups: first, luxury and/or specialty gifts and second, gifts that are less expensive and yet very useful. A classic example of the latter would be the recently released, soft cover by Konrad Ejbich A Pocket Guide to Ontario Wines, Wineries, Vineyards & Vines at $22.99 (only $17.47 at amazon.ca), which is an indispensable for exploring Ontario's vineyards.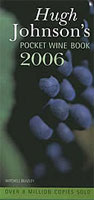 Next in line is the world's number one selling wine book with "over 8 million copies sold" - Hugh Johnson's Pocket Wine Book 2006.This is conveniently sized, tiny print, updated edition is available at chapters.ca for $19.95 and at amazon.ca for $15.96. Crammed with information, it is extremely useful, comprehensive and surprisingly reliable.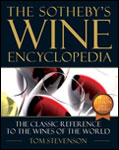 For big spenders, the best wine book of the season has to be The Sotheby's Wine Encyclopedia 4th Edition is bargain-priced at $42.90 at amazon.ca (vs. the regular $65 retail at chapters.ca). For the wine literati or even the beginner, this is a great way of expanding your vinous horizons. This beautifully illustrated, well-documented, downright heavy, 664-page opus is a serious labour of love by one of the world's most authoritative experts, Tom Stevenson. I have waited a couple of years for this updated edition to appear and am impressed with its extremely accessible style and depth of knowledge.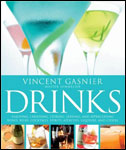 Tied with the latter is another, wonderfully illustrated, oversize book published by Dorling Kindersley called Drinks The Definitive, All-In-One Illustrated Guide by master sommelier Vincent Gasnier. This easy-to-browse, 512-page guide (retailing at $65 and $43.55 at chapters.ca) not only fills you in on top wines from around the world, but also provides extremely useful details on all spirits and outstanding brews from around the world as well. I found the various recipe sections on different styles of cocktails (i.e. Dry, Fruity & Fresh vs. Sour & Tangy vs. Sweet, Rich & Creamy) to be indispensable. Ditto for the beer section, which is also broken up into different styles – from Light & Refreshing to Dark & Creamy. Given the book's wonderful flexibility and comprehensive nature, it is number one on my holiday book gift list.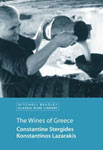 There are lots of specialty books out there. Perhaps the most needed is the 486-page hardcover The Wines of Greece by the first Greek Master of Wine, Constantinos Lazarakis. As part of the voluminous Mitchell Beazley Classic Wine Library series, it sells for $33.50 at chapters.ca (vs. $50 list) and is the only up-to-date, albeit a bit dryish, treatise on Greek wines available. It is obviously indispensable to anyone traveling to Greece.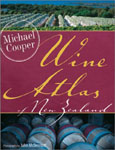 For the many fans of New Zealand wine, you still can't beat Wine Atlas of New Zealand by Michael Cooper.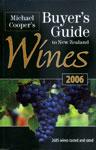 Published in 2003, this $96.50 retail beauty has been reduced to a modest $46.38 at amazon.ca. While the outstanding annual guide rating all newly released wines is 2006 Buyer's Guide to New Zealand Wines also by Michael Cooper is not available in bookshops, it can be ordered through Robert Ketchin at nzwine@ketchin.com.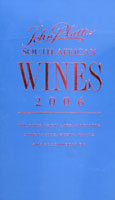 Of all the country wine guides, the most impressive has to be John Platter South African Wines 2006. This 603-page treasure trove of information covers every facet – from cellars, vineyards and winemakers to restaurants, detailed winery maps and accommodations. Even the grape varieties and top-performing award winning wines of the year are detailed competition by competition along with winemaking/winetasting terms and top South African wine buys. This turquoise blue hardcover (1 inch thick, 7.5 inches high and 4 inches wide) is a must for anyone visiting South Africa (see it at www.platteronline.com/home). The selling price is 135 Rand (or $24.60 Canadian) plus shipping, which unfortunately means 500 Rand for Canada ($91.05), but only 420 Rand for Americans! While no copies are currently available in Canadian bookstores, the good news it that a very limited number are available through the Canadian representative of the Wines of South Africa (WOSA) Laurel Keenan for only $30, which includes shipping (email: keenan@propellerpr.com).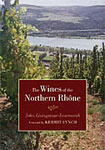 For real (and I mean real) Rhone wine lovers, the hefty, 704-page The Wines of the Northern Rhone by John Livingstone-Learmonth is heaven sent. The blow-by-blow account of producers at each estate, vintage by vintage, complete with detailed tasting notes is definitely for the cognoscenti and not the beginner. It lists at $67.95 and is available at chapters.ca for $47.56.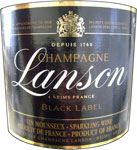 While my survivor's guide to sparklers will be appearing shortly, I am beset by requests reveal my best Champagne buy. Well wait no more because dollar for dollar, bubble for bubble, the best buy is the gently toasty, Vintages Essential Lanson Black Label Brut Champagne (#41889 for availability click here), which has a $5 LTO until the end of the month, dropping the price to a bargain $39.95. It has a delightful, gently honeyed, orange citrus nose and very dry, crisp, very gently toasty, ripe lemon-plum flavours, complemented by an excellent mid palate and lingering effervescent finish. This wide-appeal, nicely structured, true-Brut style is perfect for the holiday.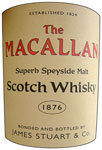 For those with deep pockets, my number one spirits gift would be The Macallan'1876 Replica' Highland Single Malt (#677633 for availability click here) at $249.95 in Vintages, which comes in a deluxe gift box complete with a 20-page illustrated booklet on 1876 Etiquette. You will need a corkscrew to open the bottle and can remove the plastic adhesive labels to get the exact replica of the original. This golden amber coloured elixir is a real stunner with its sweetish, honeyed, floral, heathery nose. On the palate it is perfectly balanced, rounded and smooth with gently spicy, honeyed, ripe plum and elegant caramel flavours that go on and on. It is my ultra-premium-quality Scotch buy of 2005.

Finally, those tracking Vintages releases might want to consider supporting the not-for-profit Food & Beverage Testing Institute of Canada, which includes some 13 issues (every 4 weeks) of Vintage Assessments. National Post readers, click here to download the current December edition for free (use the npreader password) and receive a special $20 discount as well!
2001-2002-2003-2004-2005 Tasting Note Database
Our tasting note database from December 31, 2000 to December 2005, covers every Vintages release product for the past 60 months. There are more than 10,000 notes in the database data. Just enter the name of the product, supplier name or CSPC number. Or you can search by type of wine, country of origin, even wine agent! Nothing could be easier. Also you can get information on the agent by clicking on the agent's name, as well as current LCBO store inventory by clicking on "Check LCBO Availability", which will automatically tell you the number of bottles at LCBO as of last night.
To use our Tasting Notes Database: click here

** For All Visitors **
Vintages Releases
To see the complete list of upcoming products from the
January 7 release, including In-Store Discovery items,
click here (sorted by date of release).
You can also see it sorted by agent click here
To see the complete list of upcoming products from the
January 21 release, including In-Store Discovery items,
click here (sorted by date of release).
You can also see it sorted by agent click here
Copyright Food & Beverage Testing Institute of Canada 2005
Prior written permission is required for any form of reproduction
(electronic or other wise) and or quotation.
Contact Michael Vaughan at
mbv@total.net