Get Michael Vaughan's Buying Guide for today's Vintages Release today!
With a special $20 Discount
Click Here

Cognac Unconquered
From $1.30 to $74.88 an ounce
Sipping Your Way into the New Year
© Michael Vaughan 2005


National Post Weekly Wine & Spirits Columnist
Saturday, December 31, 2005

LIVE WINE LINK
www.winefind.ca
(CLICK ON THE NAME - All listings are automatically linked to the LCBO database)
If there is a product that interests you, just click on the name below and you will instantaneously connected with the LCBO database. The product will appear in blue and all you have to do is click on the name again and then the next screen will provide details along with the store search. Just click on store search. The number of bottles in each store is updated nightly. Call the store first to see if stock still remains (each store phone number is listed).

Last Spring I recommended St-Remy XO Napoleon Brandy (557108) as a best buy at only $27 and not to be confused with the inferior St-Remy VSOP Napoleon at $21.75. A friend loved this XO Napoleon (sic) so much that he challenged me to a comparative blind tasting of it vs. Cognac, the king of brandies. While the St-Remy XO performed well, the recommended Cognacs below remained unconquered in a class of their own.

What elevates Cognac over the sea of brandies, is its potential for greatness - finesse, balance and delicacy. These qualities are not always completely self-evident to the uninitiated, especially when it is used in cocktails. Like many things, Cognac is a bit of an acquired taste.

It is the ultimate expression of the grapes, which are 95% Ugni Blanc (also known as Trebianno in Italy) all grown in a small-delineated area just 100 km northeast of Bordeaux. Every aspect of its production is controlled, including the distillation which must be done in traditional pot stills.

To see how Cognac is made click here

Unlike Scotch, where the best is unblended from a single site in a specific year, Cognac is almost always a blend of various vintages. While single vintage-dated Cognacs exist (three Hine specimens reside in Vintages), they are the exception. In addition, most producers find that blending brandy from different vineyards and sub regions results in better balance.

map of cognac producing regions
Regarding the latter, Cognac's character definitely has a terroire connection. Arguably "the best" comes from the unique chalky soils found in the small "Grande Champagne" region. The highly regarded vineyards of "Petit Champagne" forming a semicircle around the latter. To be called "Fine Champagne", at least 50% of the blend has to come from the premium Grande Champagne region, the balance from Petit Champagne. Cognac may also be sold as a "Fine Borderies" when sourced from the tiny Borderies region, or if from the massive Bois areas, as a "Fin Bois" or "Bons Bois". When a region is named, 100% must come from the area itself.
For details on the specific regions of Cognac click here
Age designation is a key factor determining price. It is illegal to reveal the actual age of the blend. The lowest classification is three star or VS ("Very Special") for brandy that has been aged a minimum of two and one-half years in cask. There are vast differences between these basic Cognacs, especially as there are some 320 different producers. The cheapest can be quite disappointing. Most exports, however, are concentrated in the hands of a few large, well-known, firms whose VS Cognacs likely to have just over 4 years of average age.
Next comes VSOP (Very Superior Old Pale), which is at least 4.5 years old - although most of it averages 7-10 years. Moving up the scales is XO (Extra Old) and/or Napoleon, which is legally fixed at a 5.5 year minimum, but actually averages 15-25 years. Finally, there are the rare Grande Reserves, which although not defined by law, can be 50-years-old and up.
The "best" Cognac is very much a matter of personal taste. Each producer has its own style, which is related to a host of things: like the type of oak for aging, length of time in new wood vs. old wood, the age of and components in the blend, even cellar humidity and the configuration of the pot still. Caramel is usually added to give the spirit a deeper, more uniform colour, along with some sugar (up to 8 grams per litre) to take the edge off youthful blends. To confuse matters, different styles of the same brands may be produced for various markets. In Asia, for instance, some producers will make the Cognac darker with more caramel because buyers associate this with extra age and higher quality.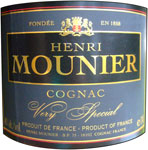 I blind tasted my way through four separate flights from the least expensive VS brands, then the VSOP group, a handful of XO and finally, the most expensive. First, of five VS brands, all but one (the cheapest) cut the mustard. My pick as best buy is Mounier VS (346205) at $49.95 for 1140 ml ($1.30 per ounce). It has a very slightly spicy, plumy, caramel tinged nose with hints of sweet prune. It is dry but not austere with fairly smooth, caramel tinged, slightly spicy, honeyed prune flavours with a warm, lingering, finish. It improved as it open up in the glass.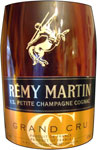 My first choice of the group was the truly excellent Remy Martin VS Petite Champagne Grand Cru (20412) at $51.60 ($2.03 per ounce). It was followed by the slightly fuller bodied, gently earthier Courvoisier VS (1925) at $50.50. These and the light, very spicy Hennessy VS (8284) at $49.95 are all considerably pricier than the Mounier.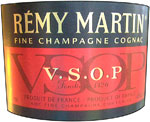 In the VSOP group, 9 items were blind tasted ranging from $64.95 to $80.05. Half could be easily recommended. The highest score 91 points went to harmonious, gently honeyed, plumy Rémy Martin VSOP Fine Champagne (4101) at $74.60. Four were tied with just one point less, including the elegant Courvoisier VSOP Fine Champagne (9902) at $67.95 (last day for a $4 LTO), the complex Marnier VSOP Fine Champagne (67694) at $67.60 and the firm Hine Rare VSOP Fine Champagne (356857) at $74.20 (last day for a $5 LTO).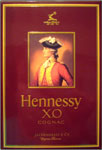 Of the seven under-$200 items in the XO group, the best was a very classy Hennessy XO (61440) at $199.95, followed by Martell Cordon Bleu (55145) at $150. Moving up a notch, I tackled four super premium Cognacs all in small miniature bottles, varying in price from $249.95 to $1899 per 750 ml. The latter, Hennessy 'Richard' (438929) ($74.88 per ounce) was the Cognac of the tasting with a truly stunning nose. Is it worth it? It depends on how many Ferraris you have in the garage.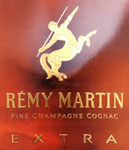 I wish I could have tasted the Rémy Martin Louis XIII (67090) at $2099 for 700 ml ($88.68 per ounce) in the blind tasting, but alas my bottle was empty. While I did have an opportunity to get an ample impression of this classic with Rémy Martin world ambassador Jason Bowden during a wonderful marathon tasting luncheon at Harbour Sixty last year, I actually ended up preferring the less expensive Rémy Martin "Extra" Fine Champagne (215368) at $435 per 700 ml.
Upon reviewing my tasting notes, I am sure that the unadorned Hennessy Richard mentioned above might well have come out victorious over Louis XIII. There is no question that it is the packaging that makes Louis XIII such a sought after item. If you happen to be a fan, why not help out our east coast friends by liberating a bottle from the Nova Scotia Liquor Commission where it sells for a much more modest $1399.99 (click here to see this item). Note that the NSLC charges a 20-cent refundable deposit for the bottle. They can call me collect if one shows up!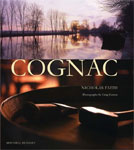 Those wishing to explore this unique brandy should get a copy of the 2005, richly illustrated book by Nicholas Faith simply entitled Cognac, which lists at $50 and is available at chapters.indigo.ca for $33 (click here). It includes a directory of over 100 top Cognacs, including the author's favourites. Note that this book is basically an illustrated version of Faith's 2004 hardcover also called Cognac (but without photographs) that appeared in the Mitchell Beazley Classic Wine Library series. Unfortunately, the new illustrated version has a bit less text and does not include the appendix, glossary and bibliography. The original 2004 book lists for $39.95 and is available at chapters.indigo.ca $26.74 (click here).

The Cognac Tasting
I used ISO glasses (to see feature on glasses click here) and primed each one with the same recommended VS Cognac. After a very short time, make sure that you turn glass upside down and shake so that remaining drops are removed. The Cognacs were poured in flights by price classification. The first assessment was of the nose of each and every sample prior to tasting. A discription and numeric score was made for each sample. The nosing was up and down. Cognacs with the identical scores were also compared with a + or - sign. After assessing the nose of each one, they were then tasted by flight starting with the one with the lowest nose score to the one with the highest scoring nose. The flavour, balance, richness and length of finish are all part of the final score. This was repeated in the reverse direction. Identical scoring Cognacs were compared one on one, again with a + and - sign. I generally will take the taste score (out of 100 points) and use it for the final score, modifying it to account for superior or inferior aromatics.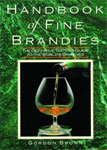 To get an idea visually of what is entailed, let me refer you to a terrific book by Gordon Brown called Handbook of Fine Brandies: The Definitive Taster's Guide to the World's Brandies, which was published in 1990 and is one of the most comprehensive guides available, describing more than 300 selections from France, Italy, Spain, Portugal, Germany, Australia, and the United States. I like his approach of trying to visually quantify the character of each brandy. An example of the Vintages Essential Hine Antique Fine Champagne (145466) at $149.95 and Hine Triomphe Grande Champagne (190652) at $239.95 are positioned side by side below.

click on image for a larger more legible chart

My tasting note for the Antique reads (December 2005): Medium golden amber colour. Intense, slightly spicy, warmed walnuts, caramelized ripe plum nose with some autumnal fallen leaf notes. Dry, well balanced, slightly honeyed, harmonious, ripe plum flavours with lingering, caramel tinged notes. Scored **+ and **+/***

My tasting note for the Triomphe reads (December 4, 2004): Medium orange amber colour. Attractive, slightly sweet, honeyed, ripe plum and caramel nose. Well balanced, harmonious, caramel and ripe plum flavours with some elegant, gently floral notes on the lingering finish. Scored **+/***

Comparative Blind Cognac Tasting


of Currently Available Items at the LCBO • December 2005

Cognac VS Class

A BEST BUY! • Recommended by Michael Vaughan




90 • Remy Martin Cognac VS Petite Champagne Grand Cru (GL #20412 - $51.60)
Medium gold amber colour. Bright, elegant, gentle caramel and honeyed, ripe plums on the nose. Dry, quite spicy, fairly bright and yet smooth, caramel tinged, ripe plum flavours with good length. Fine value at $2.03 per ounce.

• Recommended by Michael Vaughan
89 • Courvoisier Cognac VS (GL #1925 - $50.50)
Fairly deep ambering gold colour. The nose opens with a flourish of honeyed tea with some tea biscuit and floral notes. It is quite light, dry and fairly elegant on the palate with lifted, slightly floral, ripe plum notes and a touch of white pepper on the lingering finish. Fairly good grip on this one, I gave it a faint edge on the Mounier. * A personal favourite of Nicholas Faith.

A BEST BUY! • Recommended by Michael Vaughan




88.5 • Prince Hubert de Polignac Cognac Henry Mounier VS (GL #346205 - $49.95)
Very slightly spicy, plumy, caramel tinged nose with hints of sweet prune. Bright, dry but not austere, fairly smooth, caramel tinged, slightly spicy with hints of ginger and honeyed, prune flavours with a warm, lingering finish. It seems to get better as it sits. A wide appeal style that is easy to enjoy. A bargain at only $1.30 an ounce.

88 • Hennessy Cognac VS Very Special (GL #8284 - $54.95)


Really surprisingly spicy, almost gingery on the honeyed caramel nose with hints of white pepper. Rounded and fairly dry on the palate with fairly rich, honeyed-caramel flavours. A pleasant accessible effort.

85 • Dorlan Cognac VS Very Special (GL #895185 - $29.95)
This one struck me as having a less appealing nose with spicy, slightly cooked, autumnal, earthy notes - definitely on the prune side. It tasted much lighter than it smelled with gently honeyed, slightly spicy, peppermint tea tinged flavours once again based around plums and earthy prunes. Just a bit coarse with some hints of dried red apple peel on the finish.

Cognac VSOP Class

• Recommended by Michael Vaughan
91 • Remy Martin Cognac VSOP Fine Champagne (GL #4101 - $74.60)
Medium light amber colour. Elegant, gently honeyed, very pleasant, orange citrus nose with some ripe plum notes. Gently honeyed, dry but harmonious, well-balanced, ripe plum flavours with some cedar and spicy walnut notes on the lingering finish.

• Recommended by Michael Vaughan
91 • Hine Rare VSOP (GL #356857 - $79.20)


Fairly intense, rich, gently complex somewhat spicy, warm, caramel-butterscotch nose with fine prune notes. Dry, fairly elegant, gently honeyed, vanilla-caramel tinged, slightly spicy, ripe plum flavours with a lingering finish. This note was based on a small 50 ml sample.

• Recommended by Michael Vaughan




90.5 • Marnier-Lapostolle Cognac Marnier VSOP Fine Champagne (GL #67694 - $67.60)
Medium light golden amber colour. Complex, very slightly peppery nose with faintly spicy, caramel tinged, chocolate plum notes. Gently honeyed, dry, harmonious, gentle caramel and prune flavours with a lingering, very slightly peppery finish.

• Recommended by Michael Vaughan


89.5 • Courvoisier Cognac VSOP Exclusif (GL #603027 - $80.05)


Medium golden amber colour. Gently complex, rounded, gently spicy, light, elegant, plumy, prune fruit on the nose. Dry but smooth with harmonious, elegant, ripe plum flavours with a lingering finish. * A personal favourite of Nicholas Faith.

88.5 • Martell Cognac VSOP Medallion Old Vine Cognac (GL #65623 - $73.55)
Fairly deep ambering gold colour. A bit alcoholic on the nose with slightly spicy, dried plums and hints of bitter chocolate. Very dry and a bit peppery on the palate, which does show fairly good harmony, rather youthful, slightly, honeyed, ripe plum flavours with a lingering finish.

88.5 • Courvoisier Cognac VSOP Fine Champagne (GL #9902 - $71.95)
Fairly deep gold amber colour. Subdued at first, slightly spicy, caramel tinged, slightly sweet stewed plum nose. Fairly intense, dry but harmonious, ripe plum flavours with some slightly peppery, caramel notes on the lingering finish.

88 • Otard Cognac VSOP (GL #36855 - $65.00)
Light golden amber colour. Bright, gently honeyed, slightly sweet, ripe plum nose, perhaps a bit subdued. Seems to die out quickly in the glass (could it be the small bottle size?) leaving some odd, slightly cooked, faint vegetal notes. Fairly viscous and yet peppery with dried ripe plum and prune flavours and a tight finish. This note was based on a small 50 ml sample.

88 • Hennessy Cognac VSOP Privilege (GL #43703 - $79.95)
Fairly deep gold ambering colour. A bit subdued, spicy, slightly earthy, gently sweet, chocolate-plum nose. Fairly smooth, dry, bright, somewhat peppery, dried plum flavours with medium length. This note was based on a small 50 ml sample.

86.5 • Meukow Cognac VSOP Feline Superior (GL #600551 - $64.95)
Medium light golden amber colour. Fairly robust, caramel driven, slightly earthy, baked plum nose with some prune and caramel notes - seems a bit youthful and peppery. Slightly peppery, rather dry, medium bodied, slightly dusty, caramel tinged, dried plum flavours. Perhaps a bit short.

Cognac XO Class

• Recommended by Michael Vaughan
92.5 • Hennessy Cognac XO (GL #61440 - $199.95)


Quite intense and complex, plums with spicy, walnut skin nose. Classy, harmonious, smooth but assertive, ripe plum flavours with an excellent, lingering, autumnal finish. This note was based on a small 50 ml sample. * A personal favourite of Nicholas Faith.

• Recommended by Michael Vaughan




92.5 • Martell Cognac Cordon Bleu Old Classic Cognac (GL #55145 - $150.80)
The most complex of VSOP group on the nose, which has a lovely, slightly spicy, honeyed, ripe plum purée bouquet. Dry but harmonious, fine ripe plum flavours with just a hint of caramel and walnut and a lingering finish. * A personal favourite of Nicholas Faith.

• Recommended by Michael Vaughan




91.5 • Hine Antique XO (V #145466 - $149.95)
Spicy, dried ripe plum nose with some sandalwood notes. Dry, elegant and harmonious with slightly peppery, honeyed, caramel and ripe plum flavours. Quite well structured with good length. This note was based on a small 200 ml sample. * A personal favourite of Nicholas Faith.

• Recommended by Michael Vaughan
91.5 • Remy Martin Cognac Fine Champagne XO Excellence (GL #583468 - $185.20)
Intense, complex, gently spicy, ripe plum nose with attractive hints of dried orange peel. Solid, dry, harmonious, well structured, very slightly spicy, caramel tinged, tangy, ripe plum flavours with a lingering, slightly peppery finish.

91 • Courvoisier Cognac XO Imperial (GL #158865 - $181.05)
Complex, gently woody, spicy, baked plum nose. Elegant but well structured, dry, very slightly cedary, dried ripe plum flavours.

90 • Otard Cognac XO (V #67470 - $119.95)
Attractive, spicy, very gently sweet, ripe plum nose. Flavourful, quite intense, very dry but smooth, elegant, well balanced, medium-full bodied, very slightly honeyed, spicy, ripe plum flavours with an elegant lingering finish. This note was based on a small 50 ml sample.

88 • Chabasse Cognac XO (GL #576413 - $139.10)


This was the deepest in colour of the XOI group. Rather mature, dry, dusty plum nose with some hints of date and old wood. Lots of dusty wood notes! Very dry and quite peppery with fairly spicy, dusty dried plum and prune flavours. A bit too woodsy for my palate.

Grande Reserve Cognac Class

97 • Hennessy Cognac 'Richard' (V #438929 - $1899.00)
The nose is great! Very complex, pungent, exceptional, slightly sweet, nutty, ripe plum and prune with vanilla stick notes. Pretty much as good as it gets. Refined, very bright, dry but still fruity, lively, harmonious ripe plum flavours. Quite delicious. This note was based on a small 50 ml sample.

• Recommended by Michael Vaughan




95.5 • Hennessy Cognac Paradis Extra Rare (V #208298 - $419.95)
The nose is quite lovely, gently earthy, slightly spicy, very faintly minty, warm plum purée with some caramel notes. Refined, solid, dry, harmonious, very slightly cedary, ripe plum and honeyed hazelnut flavours. Great length. In terms of taste, the Paradis Extra Rare challenged the much pricier Richard Cognac! This note was based on a small 50 ml sample. * A personal favourite of Nicholas Faith.

• Recommended by Michael Vaughan


94.5 • Hennessy Cognac Private Reserve Grande Champagne (V #598094 - $249.95)
The nose is quite complex, buttery, pecan tinged, caramel nose with interesting rancio notes. Solid, well structured, very smooth albeit slightly peppery, subtle, gently honeyed, caramel, vanilla bean and ripe plum flavours. Excellent value. This note was based on a small 50 ml sample. * A personal favourite of Nicholas Faith.

2001-2002-2003-2004-2005 Tasting Note Database
Our tasting note database from December 31, 2000 to December 2005, covers every Vintages release product for the past 60 months. There are more than 10,000 notes in the database data. Just enter the name of the product, supplier name or CSPC number. Or you can search by type of wine, country of origin, even wine agent! Nothing could be easier. Also you can get information on the agent by clicking on the agent's name, as well as current LCBO store inventory by clicking on "Check LCBO Availability", which will automatically tell you the number of bottles at LCBO as of last night.

To use our Tasting Notes Database: click here


** For All Visitors **
Vintages Releases
To see the complete list of upcoming products from the
January 7 release, including In-Store Discovery items,
click here (sorted by date of release).
You can also see it sorted by agent click here

To see the complete list of upcoming products from the
January 21 release, including In-Store Discovery items,
click here (sorted by date of release).
You can also see it sorted by agent click here

Copyright Food & Beverage Testing Institute of Canada 2005
Prior written permission is required for any form of reproduction
(electronic or other wise) and or quotation.
Contact Michael Vaughan at
mbv@total.net